A 13-year-old Bristow boy has died as a result of injuries he sustained Easter Sunday in a crash  that sent two other juveniles to the hospital with serious injuries, according to police.
The 13-year-old boy was sitting in the backseat of a 2002 Honda Civic along with a 16-year-old boy and a 9-year-old boy when their car collided with a 2003 Ford F-250 pickup truck at about 5:11 p.m. Sunday at the intersection of Prince William Parkway and University Boulevard, according to 1st Sgt. Jonathan Perok, spokesman for the Prince William County Police Department.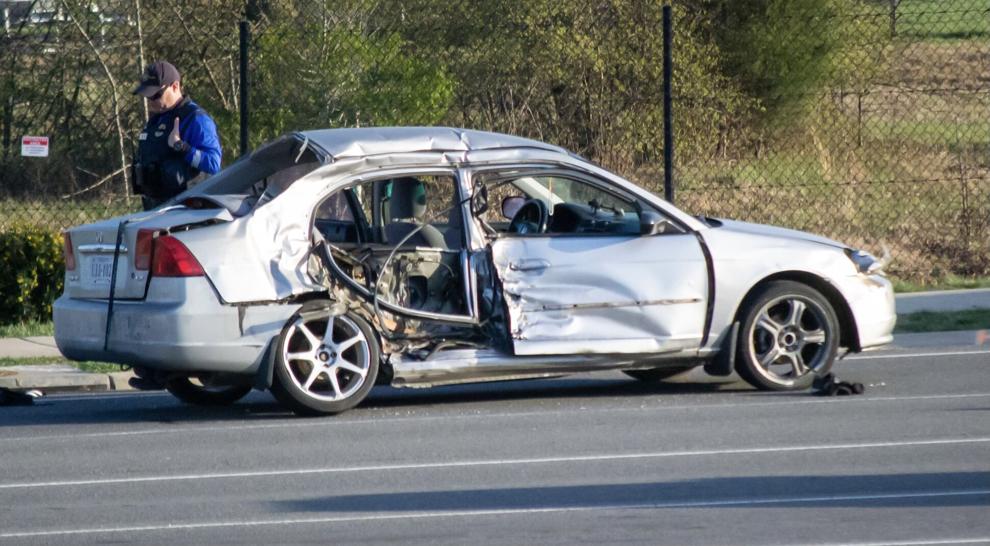 The Honda Civic, driven by a 34-year-old Bristow man, was turning left onto Prince William Parkway when it collided with the pickup truck, which was heading south on Prince William Parkway.
The driver of the Civic made the move "against a red traffic signal," Perok said in a news release.
The collision impacted the rear-passenger compartment of the Civic. Two adults were seated in the front of the Civic -- the 34-year-old driver and a 35-year-old woman -- while the three juveniles, the 16, 13 and 9-year-old, were seated in the backseat, the release said.
The 13-year-old boy was pinned inside the vehicle and extracted by an off-duty police officer and a responding officer, the release said.
The officers performed CPR on the juvenile prior to fire & rescue personnel arriving at the scene.
All five occupants of the Civic were transported to area hospitals, where the 13-year-old died as a result of his injuries from the crash, the release said.
Neither the 13-year-old nor the 16-year-old were wearing seatbelts at the time of the crash, the release said. 
As a result of the force from the collision, the 16-year-old was ejected from the vehicle and sustained serious, life-threatening injuries, the release said.
The 9-year-old boy also sustained serious injuries, the release said.
The two adult occupants in the Civic and the driver of the F-250, a 34-year-old Woodbridge man, were treated at an area hospital for minor injuries. 
Additional information about the crash will be released when it becomes available. The investigation continues, the release said.