The last three months had already been hard for Jacques and Emily Rancourt and their seven children. Emily Rancourt had been in California since September with their youngest daughter, Luna Mei, who was recovering from complicated surgery for a congenital heart defect.
Luna Mei, 3, is one of the Rancourts' five adopted children, three of whom who suffer from heart conditions. Six years ago, their older daughter, Lily, 10, underwent three open-heart surgeries and then a heart transplant. The family also endured the loss of baby daughter Addy, who died shortly after she was born.
So the Rancourts are no strangers to adversity. Still, a different kind of tragedy struck last week while Jacques Rancourt, pastor of Gateway Baptist Church, was home caring for their children.
It was about 2 p.m. on Wednesday, Dec. 4. Jacques was taking a call on their back deck when he looked up and saw a thick line of black smoke rising from the back of the attached garage.
It took a minute to grasp what was happening. Once it clicked – the garage was on fire -- he bolted around to the front of the house to see the garage engulfed in flames. 
Acting fast, Rancourt ran inside where his brother-in-law Tyler was watching TV and the couple's other 3-year-old daughter, Annabella, was napping upstairs. He yelled for Tyler, who is autistic, to get out of the house and bounded upstairs to retrieve sleeping Annabella, whom the family calls "Salsa" – all while calling 911 on his cellphone.
"My feet maybe touched three stairs. I burst in the room and grabbed her," Jacques Rancourt recalled Friday, standing outside the badly damaged two-story house the family has shared for the last 11 years. 
After delivering his daughter to a neighbor, Jacques said he returned to the house to get the family's two dogs – Moose, a giant Great Dane, and Jingle, a Maltese. In his rush, Jacques said he forgot about Pepper, his daughters' hamster whose cage was in an upstairs bedroom.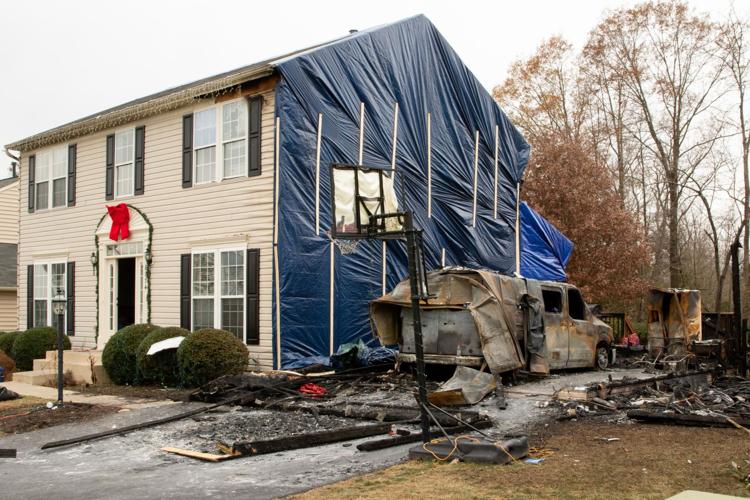 But the Nokesville firefighters, who arrived in minutes, retrieved the hamster unharmed after making quick work of the garage fire.
"The Nokesville fire department was unbelievable," Jacques Rancourt said.
'People want to help so much' 
Since the fire, the response of the community has been equally impressive, stepping in to help the family with food, clothes and cash donations. As of Thursday, a GoFundMe page set up for the Rancourt family had so far collected more than $47,000 of its $50,000 goal. The fund was set up by family friend Kim Sanford. 
"People want to help so much. There is so much good. Our neighbors, people all around us have just been like, 'I want to do something to bless this family,'" Jacques Rancourt said. "Our church. People have just been amazing. It's just been unbelievable. Humbling, actually."
Sanford, also a mother of a family blended through adoption, said she set up the fund to enable the community to give back to a family who has given so much.
"This amazing family has stepped out in faith numerous times to grow their family through adoption. They have walked the hardest of walks, alongside children battling very complex medical issues," Sanford wrote in the GoFundMe post. "Yet even during their own struggles, they are the first ones to support others."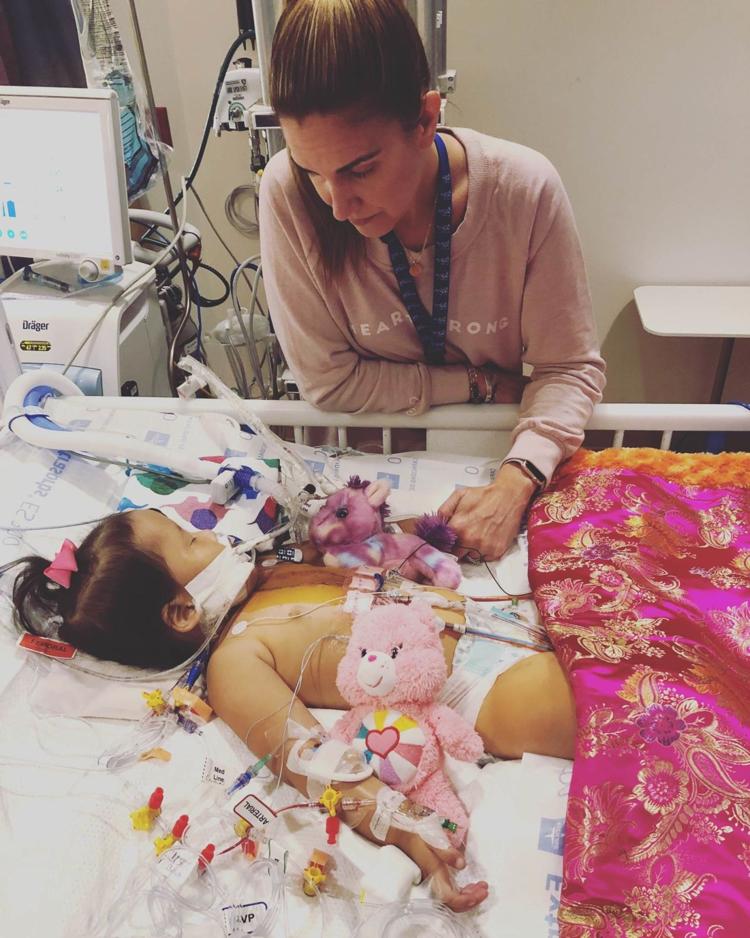 As Jacques Rancourt stood outside his home Friday afternoon, a recovery team worked to bag up the family's belongings for cleaning. On Thursday, Emily and Luna Mei had finally been flown back to Washington by a medical transport plane. Luna Mei was admitted to Children's National Hospital, where she will remain until she is well enough to come home.
Regarding the family's stuff, Jacques said he had no idea what could be saved and what will need to be thrown away. He said his kids are not "stuff driven," but the potential that nearly all of their toys and clothes could be lost to the fire was still sinking in.
He managed to keep his older kids – Dryden, 14, Soleil, 12, Thaddaeus, 8, and Lily and Mackenzie, both 10 – from missing school because of the fire. They were a little late on Thursday, however, because they had nothing to wear.
"I was literally like, 'Let's go to Target to get dressed for school,'" he said with a laugh.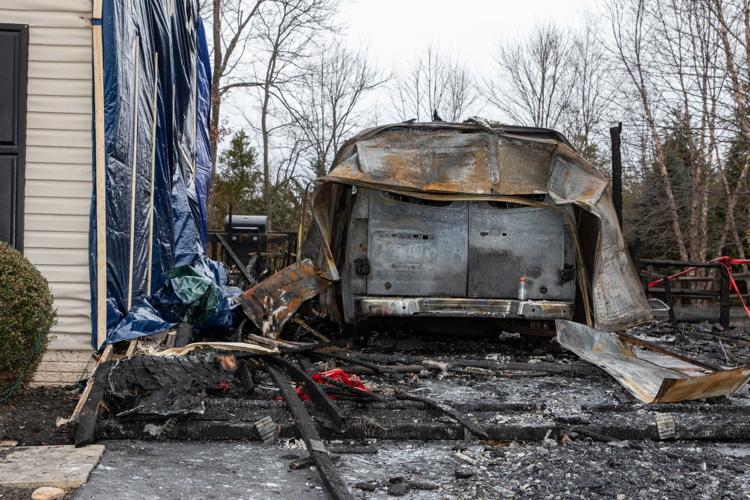 It will take between six and nine months to make the house livable. The family's 12-seat van, an Nissan NV3500, was also destroyed in the blaze. 
"It's toast along with everything inside it, including my wallet and my green card," he said.
Out of habit, Jacques, an immigrant from Canada, said he usually leaves his wallet in the van, partly because with seven kids, he's always on the go and partly because he ironically considered it safer there than in the house. 
The family's other car happened to be in the shop getting repaired when the fire occurred. When he called the shop owner to ask about getting it back, they dropped off a larger loaner SUV and told him to keep it as long as they need to.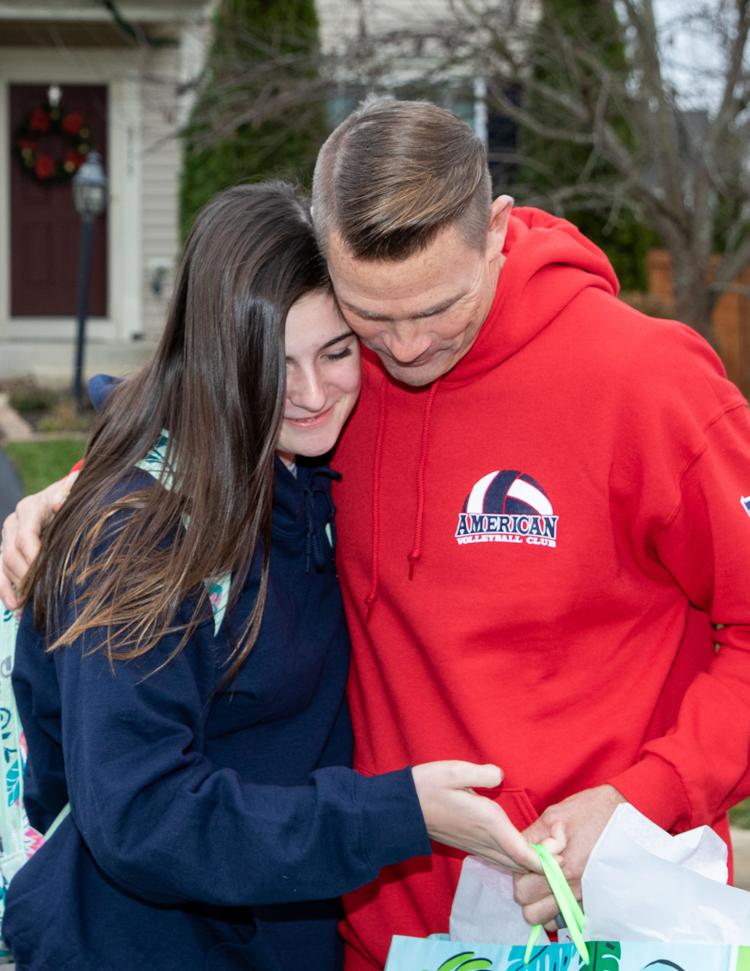 Also, Friday was Jacques Rancourt's birthday. With the help of her volleyball coach, his oldest daughter Dryden surprised him with a gift and an envelope of cash and gift cards from teachers and students at Patriot High School.
"We're doing good, but it's different," Dryden Rancourt said of how she and her siblings were coping after the fire. "Pop has always been good at getting us on a routine. I know within a week or so, we're going to find a way to get back to a normal routine."
Jacques Rancourt said routine is essential for raising such a large family. He said he and Emily had always been keen on adopting since they met and got engaged. Once they began looking into the process and understanding the need – especially for medically fragile children – they couldn't turn away. 
He credits his wife Emily, a former Prince William County Police Department crime scene investigator who is now assistant director of George Mason University's forensics department, with being the driving force behind their adoption efforts. 
One of the hardest parts of enduring the fire, he said, is being in the position to receive help from strangers rather than give it. 
"Every conversation is just so emotional. People care so much. It's mind-blowing, it's soul-searching," he said. "As a pastor, I've seen so much tragedy way worse than this. … It puts things in perspective. But this has just been unbelievable. 'Thank you' is not the right word."
Donations for the Rancourt family are being collected through the GoFundMe page and by Gateway Baptist Church at gbcnova.com.
Reach Jill Palermo at jpalermo@fauquier.com