Observing backyard birds soared in popularity over the last year and a half as the pandemic forced people to work from home, participate in virtual school, or stay socially isolated. But now that birds are grappling with their own mysterious health crisis, experts continue to urge residents to take steps to protect them by taking down bird feeders and emptying bird baths.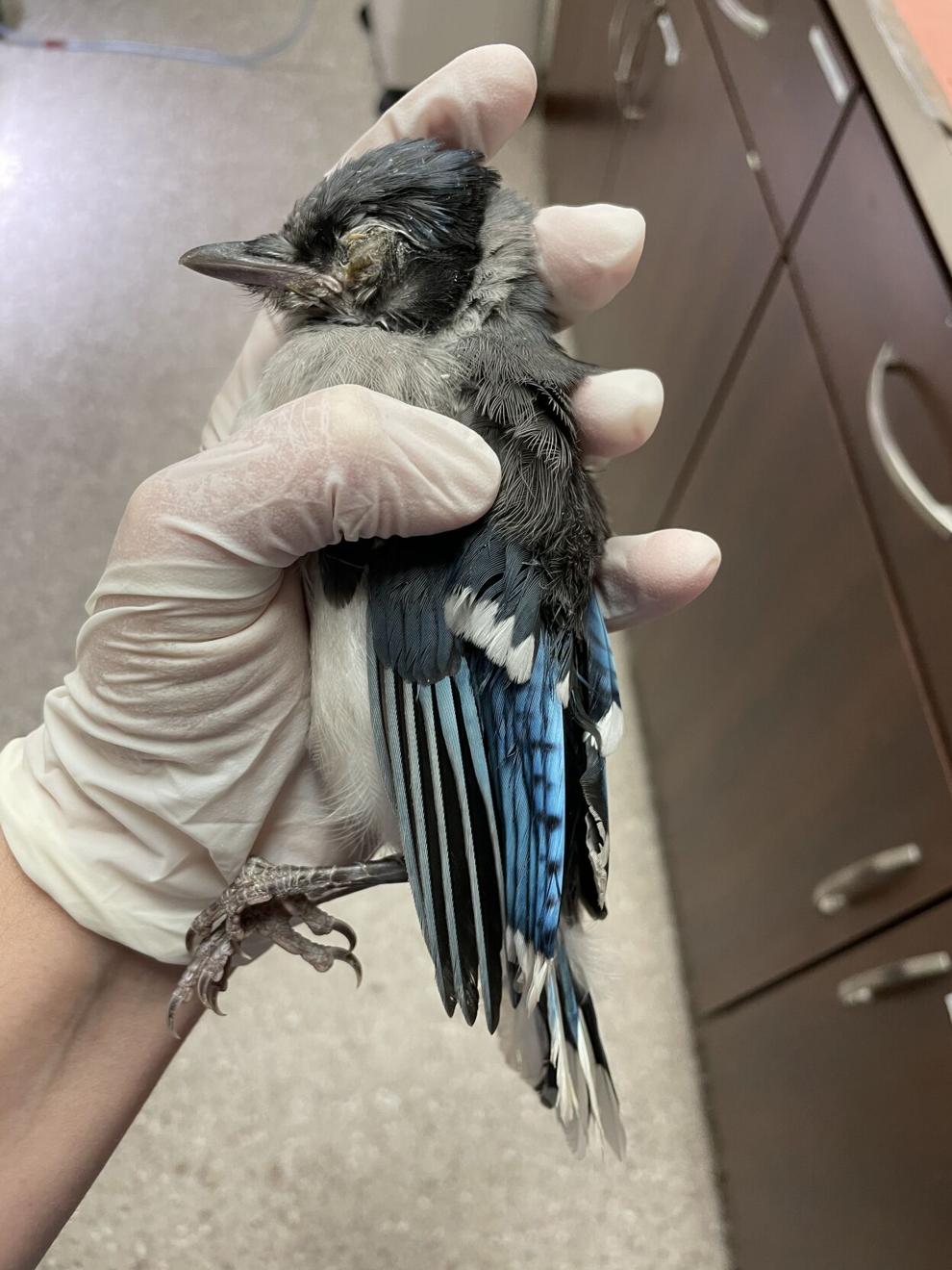 That includes in Prince William County, where between 24 and 37 sick birds have been reported between May 23 and June 30, according to the Virginia Department of Wildlife Resources.
During the same time period, the DWR received approximately 450 reported cases of sick or dying birds with symptoms of the still-undiagnosed illness, including crusty, swollen, or bulging eyes, vision loss, and/or neurological problems.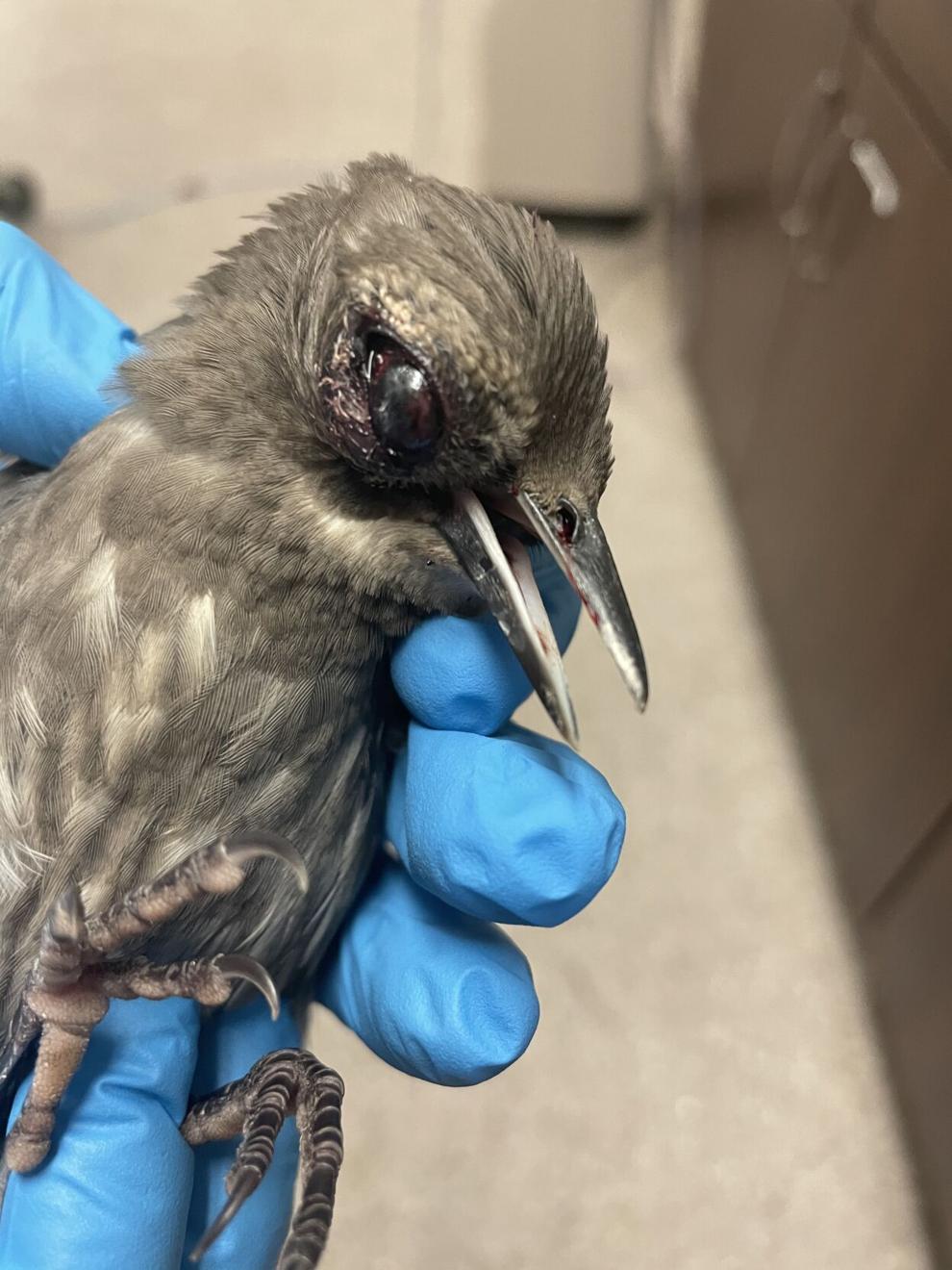 The state agency has been monitoring the extent of the bird illness locally and says affected areas include Alexandria, Arlington, Clarke, Fairfax, Falls Church, Fauquier, Frederick, Loudoun, Manassas, Prince William, Shenandoah, Warren and Winchester.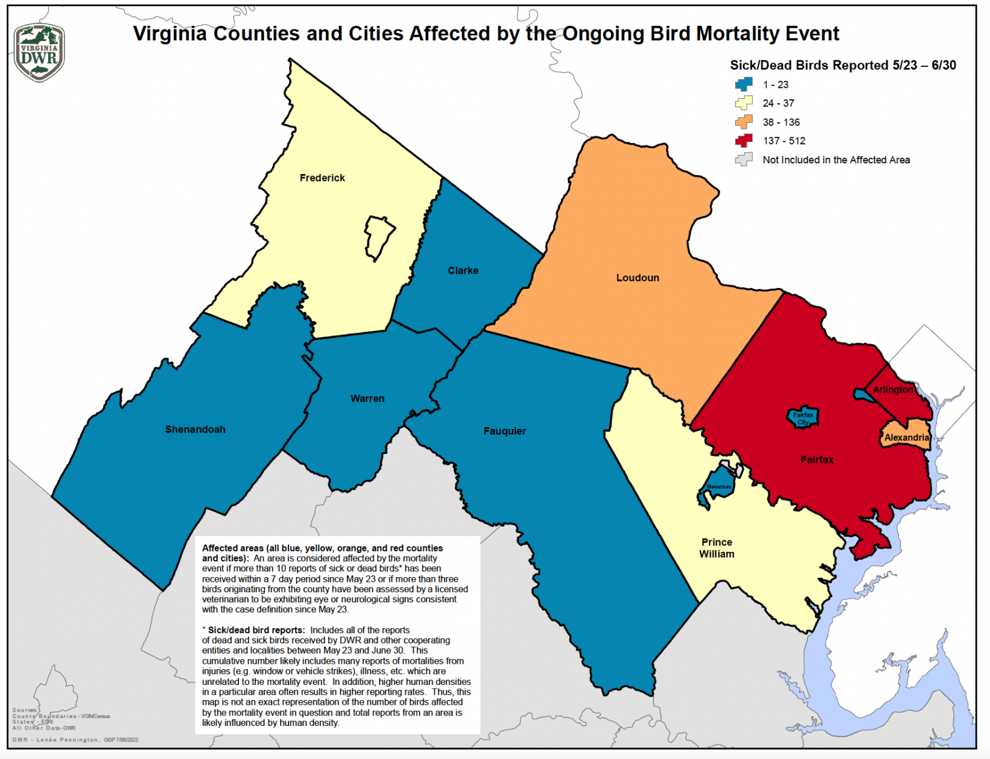 Greg Butcher, of the Audubon Society of Northern Virginia, said he fears the actual death toll could be much worse. 
"When people are sick, they go to bed, and you don't see them. Birds are very similar. When they're sick, they're inactive. They hide in the bushes, so they don't get eaten by a predator. It's very unusual to see a sick or dead bird, " Butcher said. "So the fact that this many sick or dead birds have been seen is a sign that this could be ten to 100 times as bad as has been described so far."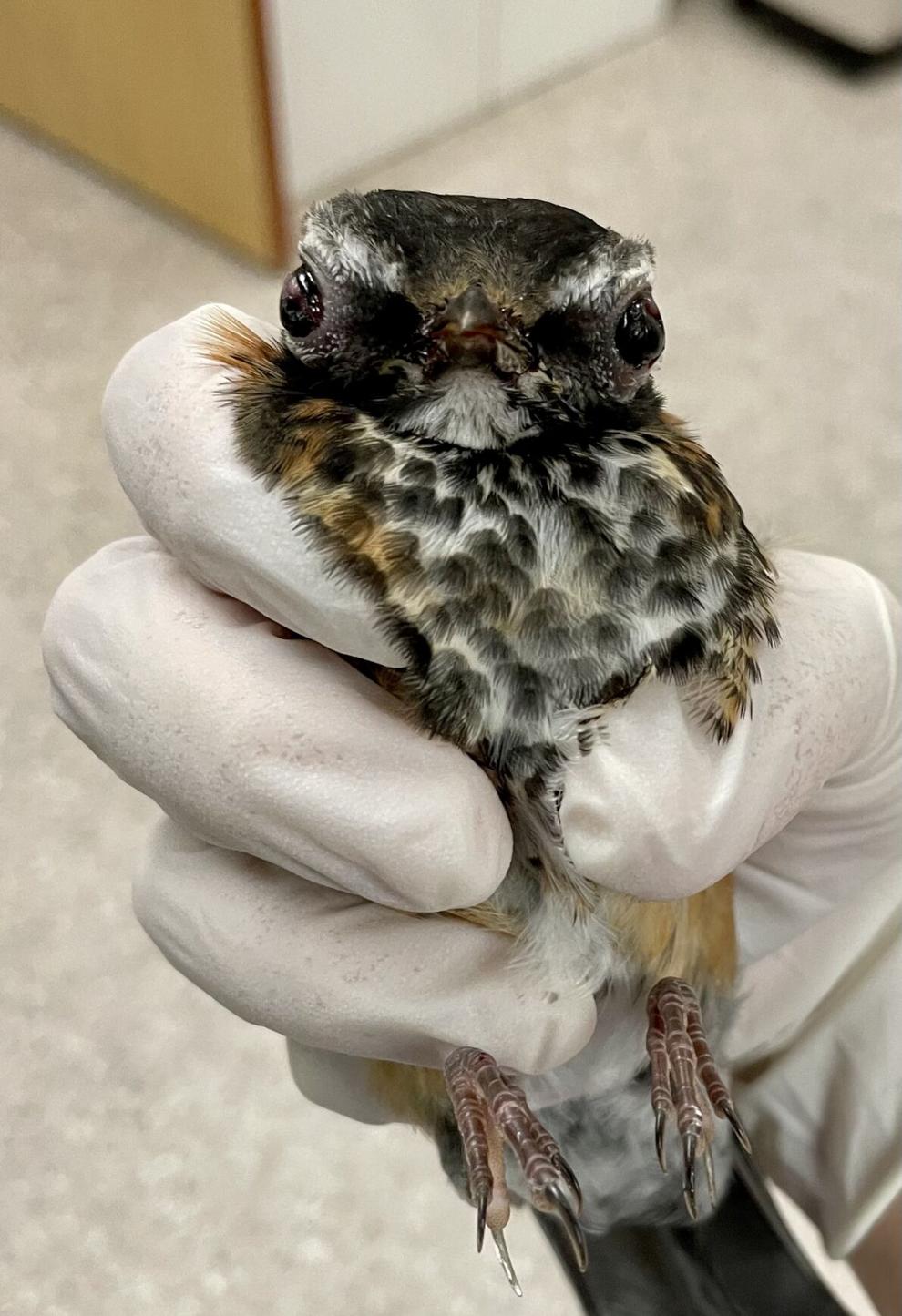 Birds began showing signs of the mysterious illness at least two months ago. Beginning in late May, the Blue Ridge Wildlife Center in Boyce, Virginia, began seeing sick and dying birds at an alarming rate -- three to five cases per day, said Dr. Jen Riley, the wildlife center's director of veterinary services. 
All were from Northern Virginia. Riley said they initially tried to treat the affected birds but "no treatment [was] successful." 
"Though we attempted treatment early on in the outbreak, all patients died within 24 hours," she said. "Now, like every other facility seeing this disease, we do euthanize upon admission to limit suffering." 
Birds affected by the mysterious disease have mostly been fledglings or juveniles, and the overwhelming majority have been blue jays, common grackles and European starlings, though the wildlife center has seen "a handful" of other species, such as the American robin, Riley said. She noted the wildlife center has seen one fledging barred owl, while another recorded a fledgling red-shouldered hawk, both with similar symptoms.
The outbreak is puzzling because veterinarians have so far been unable to determine what's causing the illness.
"This is the first time that we've had something that we haven't been able to diagnose. We were testing individual animals for things like lead and West Nile virus and getting negatives back on those," Riley said of efforts to diagnose the first birds that arrived with signs of the illness. "…We were unable to confirm any diagnosis, and these cases kept coming in and [we] kept getting more and more of them. At that point, we did report to the state and started talking to other rehab facilities to try to get better answers." 
On June 9, the U.S. Geological Survey's National Wildlife Health Center announced an ongoing, unexplained, "bird mortality event" occurring in Washington D.C., Maryland, Virginia, West Virginia and Kentucky. Recently, the USGS added Delaware, New Jersey, Pennsylvania, Ohio and Indiana to the list of areas affected. So far, there have been no reports of impacts to humans, domestic livestock or poultry, the USGS said. 
While no cause has yet been identified, diagnostic laboratories have already ruled out several possibilities, including salmonella and chlamydia (both bacterial pathogens); avian influenza virus, West Nile virus and other flaviviruses, Newcastle disease virus and other viruses and parasites.  Additional testing is ongoing.
Both the USGS and state wildlife officials say birds congregating at bird feeders and bird baths can transmit diseases to each other. Until the cause of the mystery illness is determined, they recommend that people keep their bird baths clean and dry and remove feeders.
Butcher said birds will not be harmed by the removal of a familiar feeder because there is an abundance of food this time of year, and birds are capable of taking care of themselves in the wild. 
"If you want to be a friend to birds, don't feed them right now," he said.
Riley echoed that advice. "Birds do not need feeders. It is an activity done for human enjoyment. We appreciate that many people feel closer to nature when they feed, and that it can instill a love of these species that will encourage them to protect them in the future [but] it's now time to protect them," she said. "That means taking down feeders until we are able to figure out what is going on."
State officials have said they will spread the word once the outbreak is over – or more is known about what's causing the disease. 
"At that time, we will let people in our community know that putting feeders up is okay as long as they follow the normal cleaning protocols," which include fully emptying, scrubbing and bleaching feeders every one to two weeks or more frequently for bird baths and hummingbird feeders, Riley said.