Supervisor Frank Principi, facing a primary opponent in the Woodbridge District for the first time since 2007, is taking a firm stance on the proposed $600 million in parks and transportation projects he and his fellow supervisors are considering for the November ballot. 
Principi says the county should prioritize the proposed $174 million plan to rid the school division of portable classroom trailers before it commits to borrowing for new recreation facilities or new roads.
"The board of supervisors has an obligation to our children" to fund the school projects first, Principi said in a recent interview. "We owe it to every kid who wakes up for school every day … and is taught in a [portable] classroom and then has to get up and go to an outhouse to go to the bathroom." 
The "outhouse" is a reference to the portable bathroom trailer that was set up outside Potomac View Elementary in Woodbridge last year because so many children were being educated in portable trailers. The school division used a total of 206 trailers this school year.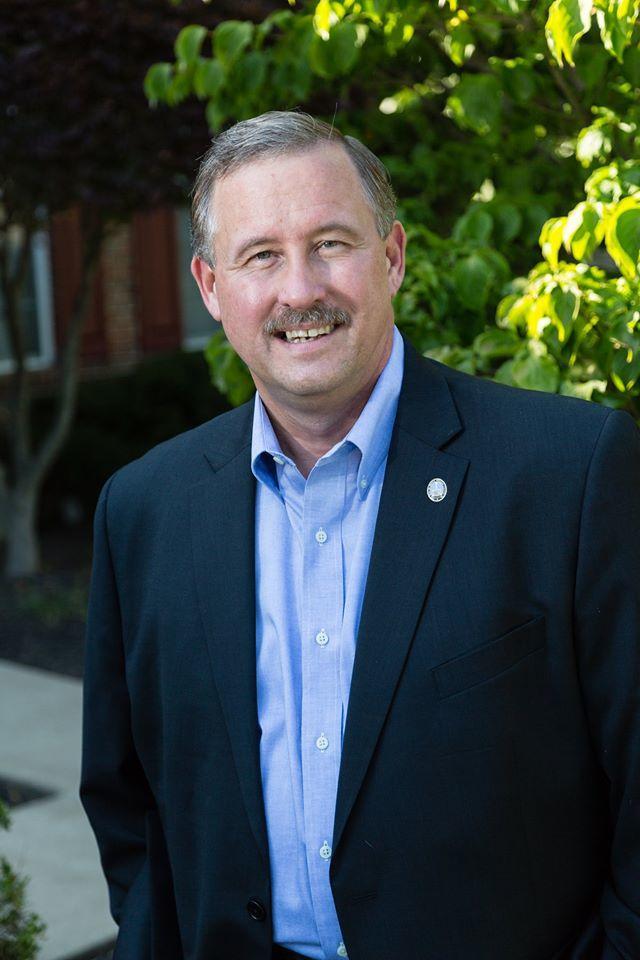 Principi said he refuses to cut county services to pay for the bond projects and notes some of the road projects seem designed to pave the way for new residential neighborhoods proposed by developers who boosted Board of Supervisors Chairman Corey Stewart's campaign coffers over the years. 
As an example, Principi pointed to the $70 million intersection proposed at Prince William Parkway and Minnieville Road, which would be adjacent to the "Quartz District," a proposed development of about 1,000 new residences.
"In good conscious I couldn't cut services … to pay for this. That's ridiculous," Principi said. "And I certainly cannot to do it so that Corey Stewart can have a legacy project or be able to pay back his developer friends."
Principi may be the only incumbent on the ballot in Tuesday's primary, but he is hardly alone in his position on the bond projects.
Seven of the eight Democratic candidates vying for their party's nomination in races for the Woodbridge, Coles, Neabsco and Occoquan district supervisor's races said they agree school construction needs should come before more borrowing on transportation or parks projects. The sole exception is Supervisor Victor Angry, D-Neabsco, who declined an Interview for this story.
The upcoming local primary is the most crowded in recent memory. In addition to races in four of the seven local magisterial districts, Democrats are also picking candidates countywide for the commonwealth's attorney and sheriff's offices. 
Bond vote looms after primary vote
Just a few weeks after the primary – on either June 18 or 25 -- the Prince William Board of County Supervisors is scheduled to vote on whether to put a proposed $600 million bond referendum on the ballot for the Nov. 5 election. The package includes $200 million in parks projects – including a much-discussed $84 million indoor track facility – as well as $400 million in road projects. 
Stewart, R-At Large, is a strong supporter of the bond package and has said he considers them part of his "legacy." Stewart is not running for re-election in November.
The bond proposal, however, does not include any additional funding for school construction, and neither the supervisors nor the school board has a plan to fund the $174 million plan to rid the county of its classroom trailers. The plan would add two new elementary schools and roughly half a middle school to bring all the county's schoolchildren in to brick-and-mortar buildings. 
The elementary schools would be added to the U.S. 1 corridor. The middle-school classrooms would be additions to existing schools, although the school division has yet to determine exactly where.  
Margaret Franklin, who is challenging Principi in the June 11 primary, said she might be able to support some of the transportation projects but stressed the supervisors should be discussing funding for the school projects at the same time.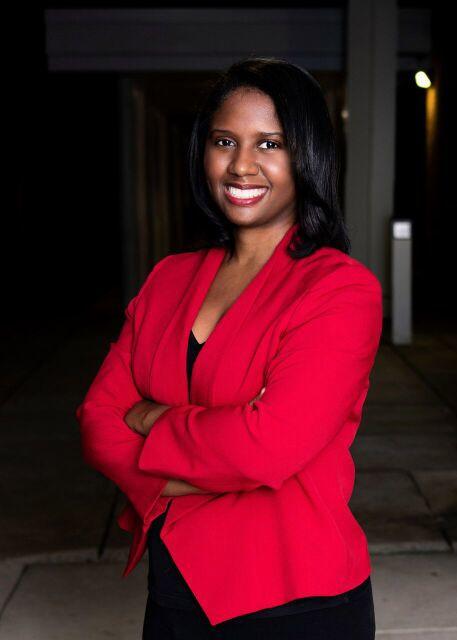 Regarding the park project the bond package proposes for the Woodbridge district – a $42 million aquatics and fitness center -- both Franklin and Principi said it's not clear such a facility should be a top priority.
"I really do think we need to think about it. Is a sports center really [our] most important need?" Franklin said. 
Principi said he believes the newly elected board members should decide on the bond projects after they take office in January. The board will have at least three new members, as Stewart and Supervisors Maureen Caddigan, R-Potomac, and Marty Nohe, R-Coles, will not be returning to office. Republicans currently hold six of eight seats on the board, but that could change with the fall election, Principi notes.
"We have a Republican board setting priorities … and potentially a Democratic board that's going to have to raise taxes to pay for Republican priorities," Principi said. "I'd just as well bring up the bond on Jan. 1, 2020, and let the majority of that board decide the priorities and how we're going to pay for it."
Franklin said she'd like to see the county focus on boosting affordable housing, addressing homelessness and improving public transit. Franklin works as legislative policy director for Florida Rep. Al Lawson (D) and commutes to Washington D.C. each day from her home in Port Potomac. 
Principi touts $1.5 billion in investment
Principi works for Strategic Partners, a consulting firm launched by a former chairmen of the Arlington County and Montgomery County boards. He is touting his experience – he would be the longest-serving supervisor on the board if re-elected -- and his efforts to create "the new Woodbridge" as reasons voters should return him to office for a fourth term. 
Principi says he has spent 12 years working to revitalize the U.S. 1 corridor and counts $1.5 billion in new public and private investment as proof of his efforts.
"It's my scorecard. People can judge me, evaluate my performance, based on how much capital investment I bring into Woodbridge," he said.
Principi's list of accomplishments includes new businesses, such as Stonebridge at Potomac Town Center, and road improvements, including the ongoing widening of U.S. 1. Also on the list are the newly opened Neabsco Creek boardwalk and the recently completed dredging of Neabsco Creek.
There is currently no Republican candidate in the Woodbridge district, meaning the primary race between Principi and Franklin will likely determine who takes the supervisor's seat in January.
Coles District candidates: What's in it for us?
Like Principi and Franklin, both LaTonsha "L.T." Pridgen and Raheel Sheikh, two candidates vying for the Democratic nomination in the Coles District supervisor's race, say more spending on the county's schools should be the priority for any new county borrowing.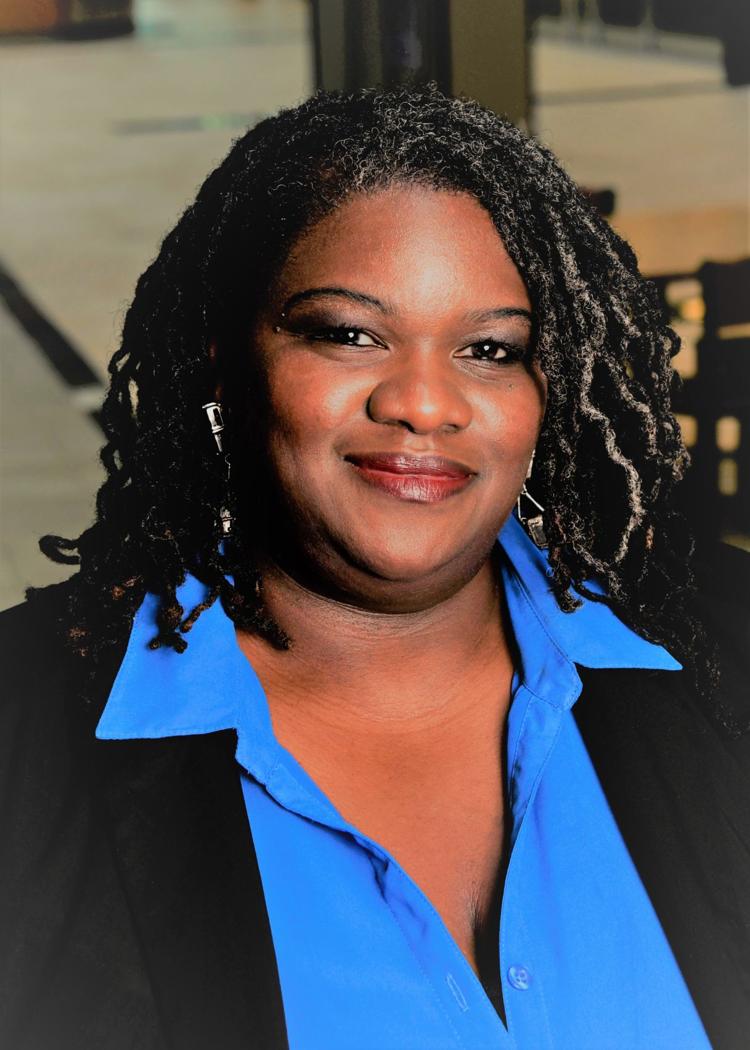 "I'm not against those things," Pridgen said of the bond projects. "I think they are definitely needed, but I think schools and education are the most critical things."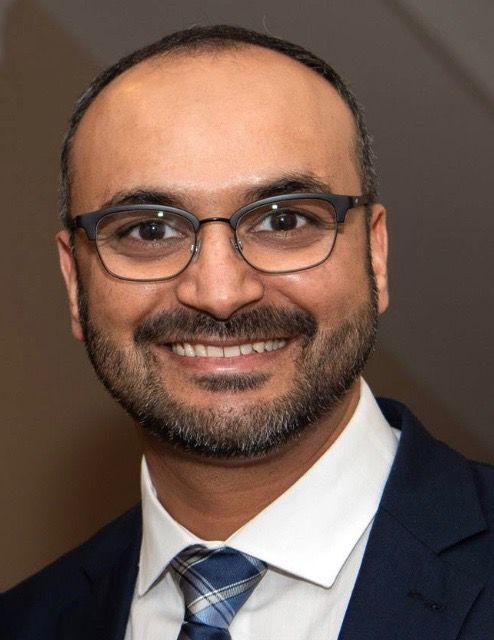 Sheikh put it this way: "I just don't see any better use of funding than for our children's safety and for better schools."
Both Pridgen, a project manager for CarFax, and Sheikh, who owns four automobile-service centers around the county, said they're also somewhat disappointed by the lack of bond projects in the Coles District.
Because Va. 28 winds through the Coles, improvements to that roadway are slated to receive the lion's share of the money designated for the district -- $100 million to be put toward the proposed $300 million "Godwin Drive extended." That's a project that could build a new, 3.5-mile bypass to Va. 28 behind residential areas in the cities of Manassas and Manassas Park to divert traffic from the most crowded stretch of Va. 28 through Manassas.
The project will still need more than $100 million in funding, which has yet to be found, and is years away from construction. 
The bond projects also include $6 million for Howison Park, also in the Coles District, to add fitness equipment, trails and better access for people with disabilities. 
Pridgen said the Coles District is more in need of a recreation center for children and teens, which it currently lacks.
Sheikh said the county needs to find an interim solution for the crippling traffic on Va. 28 in addition to the future bypass, which may or may not ever happen. Recent traffic studies have determined it takes an hour or more to travel 6 miles on Va. 28 during rush hour.
"My fear is that by not doing anything for another seven or eight years, we are going to take precious time away from our children," Sheikh said. "A whole generation has gone by" without any improvement to the road.
Whoever wins Tuesday's primary will face Republican Yesli Vega in the Nov. 5 election for the Coles District supervisor's seat. 
Nohe, the current Coles District supervisor, will not return to the board next year after losing his bid for the Republican nomination in the board chairman's race to John Gray in the May 4 firehouse primary. 
Panameno: Safety for students 'is number one'
Aracely Panameno is challenging newly-elected Supervisor Victor Angry (D) in the Neabsco District race. She also says the county board should prioritize school construction over the bond projects.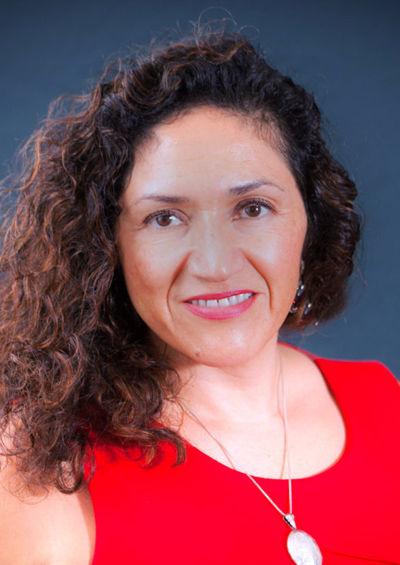 "Safety for our children, in terms of getting them out of trailers, is number one," Panameno said.
Panameno said she's also concerned the bond projects prioritize building new roads over public transit, which she says is key to improving quality of life in Prince William County.
"We really have a sense of being held hostage in Prince William County because it's really so burdensome to get to work," she said. "Improving public transit is really so important to people."
Aracely is the director of Latino affairs for the nonprofit Center for Responsible Lending, in Washington D.C. Aracely immigrated to Virginia from El Salvador in 1981 and is one of two Hispanic candidates vying to be the first Latina elected to the Prince William County Board of Supervisors. Vega is also of Hispanic descent.
Angry expressed support for the bond referendum for the parks and road projects after the supervisors' May 21 town hall meeting on the bond issue. But Angry declined a more recent request for comment on the bond projects, according to his chief of staff, Kelly Easterly.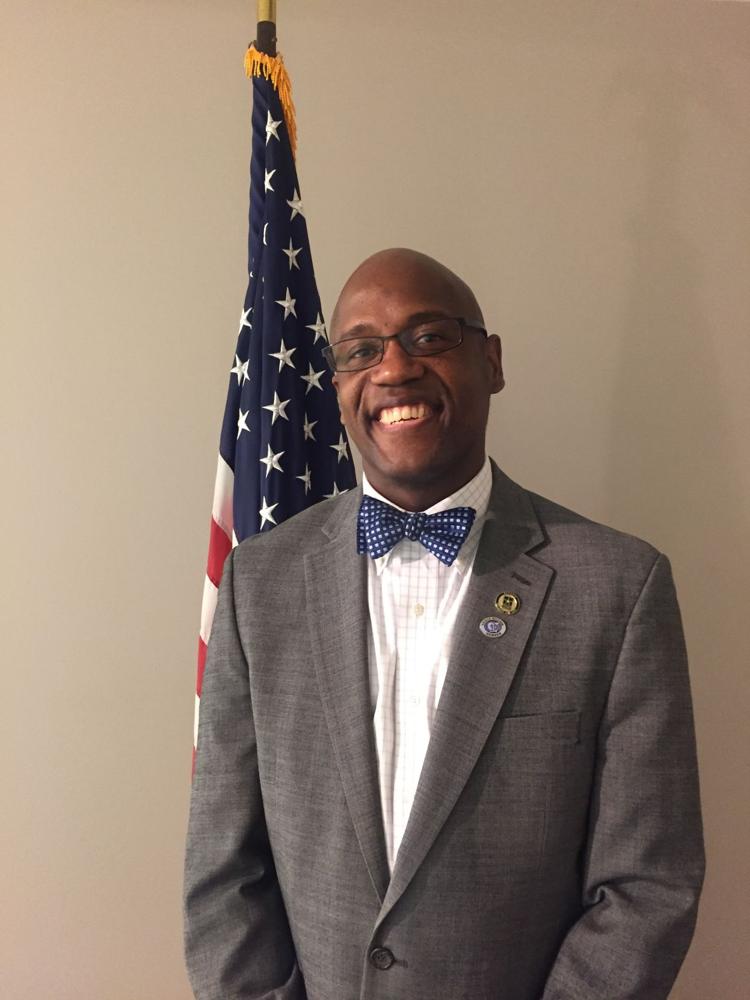 Angry became the first African American elected to the Prince William County Board of Supervisors in April when he won a special election called in the wake of Supervisor John Jenkins' death in February. 
Angry is a motivational speaker, volunteer firefighter and retired sergeant major of the Army National Guard. 
Edmond: Kids in trailers are 'at risk'
Both Kenny Boddye and Aaron Cedric Edmond, the two candidates vying for the Democratic nomination in the Occoquan District, say they could get behind the road projects slated for their district – particularly intersection improvements at Prince William Parkway and Old Bridge Road and Va. 123 and Interstate 95.
But both also said funding to eliminate classroom trailers should come before any borrowing for parks projects, including the proposed $84 million facility with the hydraulic running track slated for the Occoquan District.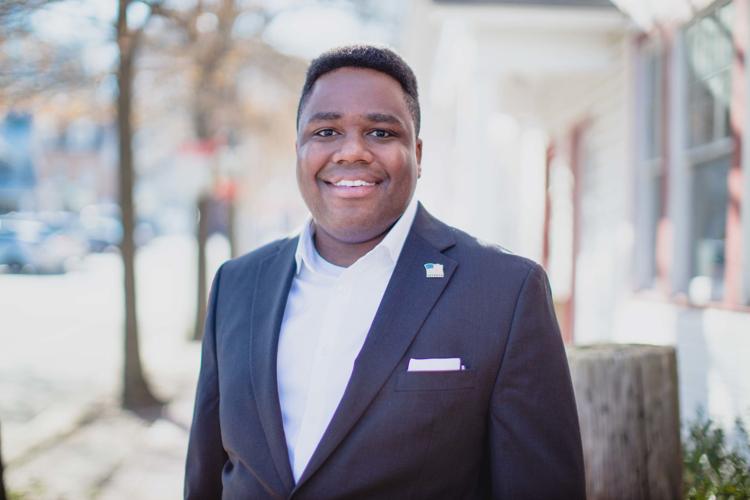 "When we have kids in trailers, we're not keeping up our end of the bargain with the promise of providing a 'world class education' for our students," Edmond said. "Our kids' lives and safety are put at risk as long as they are stuck in trailers."
Edmond said he believes the county can "walk and chew gum at the same time" and should discuss plans to fund school construction, road improvements and perhaps the new parks projects at the same time. But he said he needs more information about the track facility in particular before he can fully support it.
"I'd like to take a thorough look at the best location … and whether it's really going to make money in the long-term," Edmond said.
Boddye: Parks projects should be coordinated with school construction
Boddye says current board's inability to find adequate school construction funding "boggles my mind and shows a distinct lack of priorities."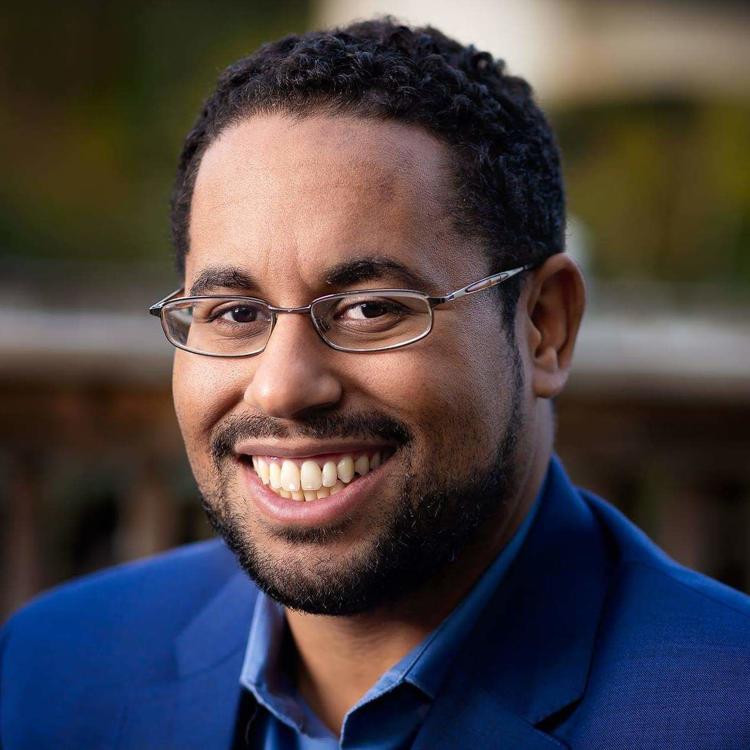 "Our schools have been starved for decades," he adds. 
Boddye said he believes the county should investigate adding a commercial and industrial tax as one way to raise more money for transportation projects. A consultant's report commissioned by the supervisors last year said such a tax could raise up to $10 million annually for transportation projects.
Boddye also said he would support building the indoor track facility onto or adjacent to a new school in the Occoquan District – perhaps the planned 14th high school – as a way to reduce its estimated $84 million construction cost. 
The school division employed a similar strategy with the Prince William Aquatics Center at Colgan High School. Building a separate facility likely would have cost more than the $9 million the indoor aquatics facility added to Colgan High School's construction cost.
Boddye said the school division and the board of supervisors should be working together to fund both classroom trailer plan and the desired parks and recreation facilities.
"In general, these facilities are publicly funded anyway. We should be doing a better job on finding ways to fund them together," Boddye said of both boards. "I don't see why we wouldn't do that. It makes sense to me."
Clarification: This story has been updated to note that Supervisor Victor Angry, D-Neabsco,  declined to comment for this story, so his views on the bond projects relative to school construction are unclear.
Reach Jill Palermo at jpalermo@fauquier.com