Oh! Market will open its new, international food market in Manassas on this Saturday at 9 a.m.
For its grand opening, the 47,000-square-foot food market, at 7412 Stream Walk Lane, will offer raffle prizes, giveaways and discounts, the store said in a news release.
Oh! Market stocks a variety of international grocery items from the Caribbean, Europe, Africa, Mexico, Central and South America, Southeast Asia, India, the Middle East and more, according to the news release.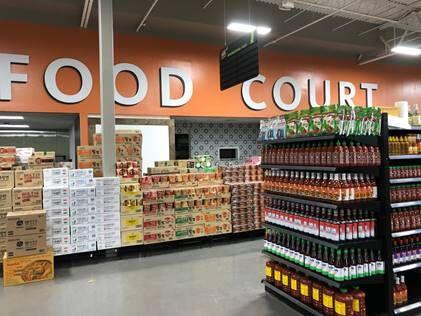 Some of Oh! Market's specialty grocery items include: fresh roe (caviar from a variety of fish), Russian sausages and bologna, preserves and jams from Azerbaijan, Italian mascarpone, international beers and wines from regions like Korea, South America, and the Caribbean, as well as breads and cheeses from around the world, the news release said.
"Our international supermarket model was designed to serve the diverse population of Northern Virginia, where we sell food for a variety of palates and ethnicities, and if we don't have what you're looking for, we know how to get it for you," Man Oh, founder and president of Oh! Market International Food of Manassas said in the news release.
"No matter what your cultural background, many of us are cooking at home more than ever before, and we're excited to be able to bring our international food selections to the Manassas area."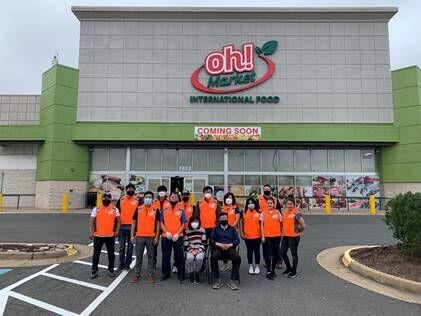 The grocery store hired more than 100 new employees, the news release said.
The store contains a mini food court that serves traditional Korean cuisine from K-Bop, sushi from Wasabiko, and Mexican-fusion dishes from Taco-Chinoz, according to the news release.
The store also features a walk-in fish market where customers can watch seafood preparation.
Oh! Market is open from 9 a.m. to 10 p.m. every day, except Thanksgiving Day, Christmas Day and New Year's Day. Face masks are mandatory and social distancing is designated throughout the store.
For more information about Oh! Market, visit https://ohfoodus.com or call 571-292-2918.