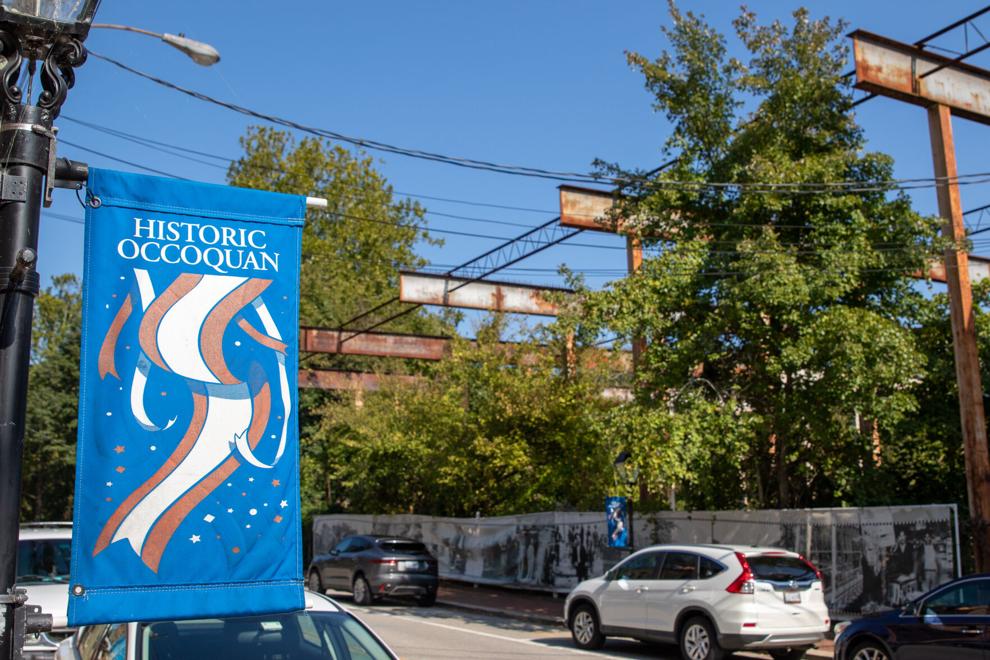 The Mill at Occoquan is moving forward after the Occoquan Planning Commission unanimously approved special use permits with conditions on Tuesday.
The special use permits were for a residential building in a business district, a lack of  setback from the right-of-way for certain sections of the building and the building's height. The town's height limit is 35 feet. The height of the proposed Mill at Occoquan is 79 feet.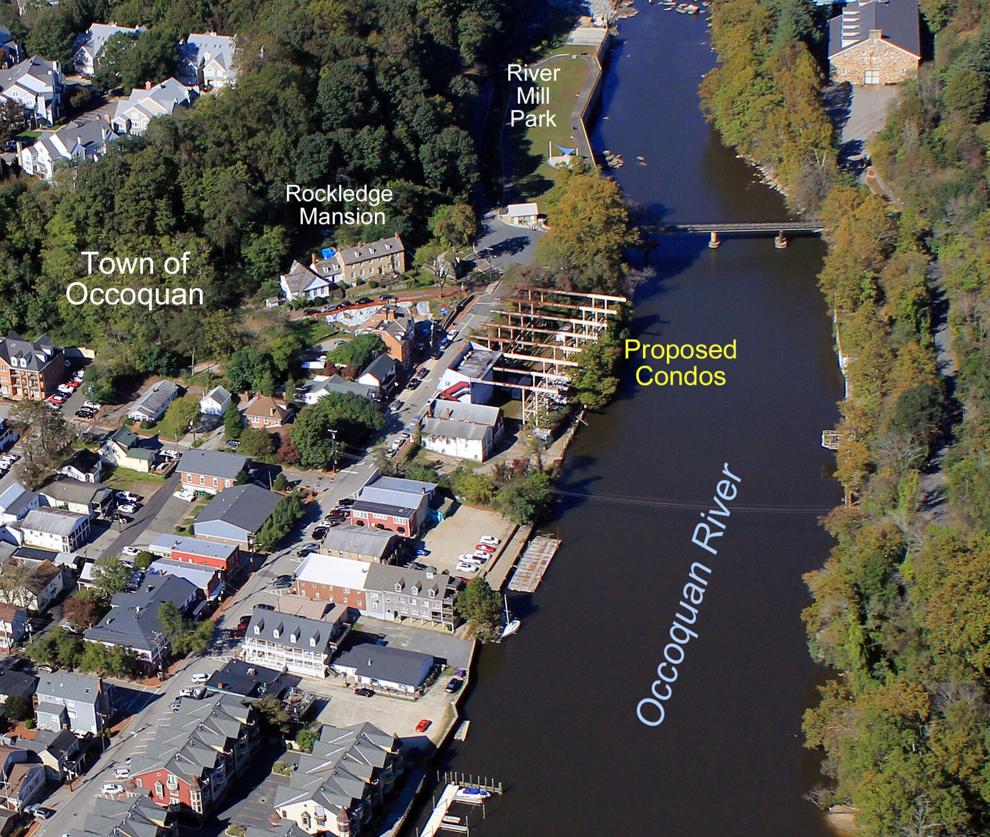 The project is being proposed by developer Kevin Sills, president of Mid-Atlantic Real Estate Investments of Manassas. The plan includes up to 80 condominiums with retail space below on a little under an acre of land at the end of Mill Street beside the Mill House Museum. The property currently houses some old buildings and a boat dry dock behind it along the Occoquan River.
The seven-story building would include 3,000 square feet of retail space and a 10,000-square-foot restaurant. It also would have on the top floor an observation deck with glass windows on three sides overlooking the river and 3,000 more feet of restaurant space, both open to the public. Two stories of underground parking is also included in the plan.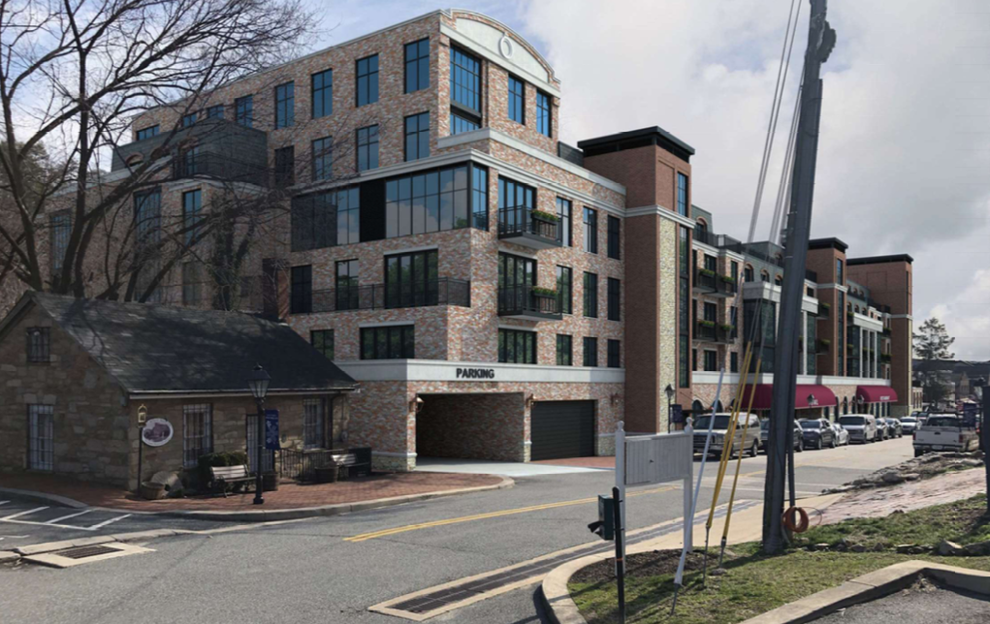 There will be a 350-foot "riverwalk" along the back of the building, accessible by steps beside the Mill House Museum.
"Hopefully we've put together a nice project for the town and for visitors of the town," Sills said. "Hopefully we come up with a project everyone will enjoy."
More than 20 conditions were placed on the project.
Conditions are put in place to mitigate the impact on the town, said Bruce Reese, town engineer.
Among those conditions were: a time limit of 78 months to get all approvals for the project; a limit on the number of units to 80; a limit on the building height of 79 feet; a minimum commercial footage of 12,050 square feet; free public access to the riverwalk; and that the riverwalk will be maintained in an easement granted to the town and maintained by the town.
Also, construction will be temporarily suspended by the town manager for annual town events; the observation deck will be open to the public for no fewer than four hours per day; the sidewalk will be Occoquan brick as is used throughout the town; and the building will include a kayak boat ramp for public use.   
"We have no issues with the conditions," Sills said.
The meeting also included a public hearing. "Speakers were generally evenly split, though some were not residents," said Occoquan Mayor Earnie Porta.
Of the Occoquan residents who spoke, there "were slightly more in favor" than opposed to the project, Porta said.
"There were nowhere near as many participants as at the prior public meeting, where the comments were 80-90 percent favorable," he added.
The project now goes before the Occoquan Town Council for final approval. A public hearing will be held by the council before it votes.