A Manassas man who remained behind bars at the Prince William-Manassas Adult Detention Center for 20 days to avoid being picked up by immigration officers dropped his lawsuit against Sheriff Glendell Hill and jail Superintendent Pete Meletis last week after he was released on a $150 fine without incident.
For Luis Paz, it was a gamble. He could have bonded out shortly after his June 27 arrest for driving without a license and giving false identification to police -- two misdemeanors that his lawyers said rarely land anyone in jail. 
But Paz was afraid to take that route because he knew U.S. Immigration and Customs Enforcement had lodged a detainer against him and could take him into custody directly from the jail if he were kept long enough for ICE officers to retrieve him.
Paz was one of the first local inmates to leave the jail with an ICE detainer after the jail board decided June 17 to let its 287(g) agreement with ICE expire over concerns the 13-year-old program eroded trust between local police and the county's sizable Hispanic community and resulted in the deportation of immigrants charged with only low-level crimes. 
ICE officer Henry Lucero told the jail board during its June 17 meeting that Prince William County led the commonwealth in ICE detainers while the 287(g) agreement was in place. Lucero told the Prince William Times that ICE had deported 579 people picked up on detainers from the local jail since 2018, including 125 who either had not yet been convicted or had their criminal charges dismissed.
Fearing he could get picked up by ICE, Paz filed a lawsuit against Hill and Meletis in early July, charging the two would be acting outside their authority if they held him after his release now that the 287(g) agreement had expired. The case was filed pro bono by Alexandria attorney Sebastian Norton.
When Paz was declined an emergency hearing before a judge last week, he faced a choice: Stay in jail until his case was heard, likely in several weeks, or accept a plea deal and risk being detained by ICE. 
Paz chose the latter, and probably got lucky, said his defense attorney, Jessica Foster. Paz appeared in court at 9:30 a.m. on Friday, July 17, pleaded no contest to his charges, and was released at 2:30 p.m. without ICE involvement, Foster said. 
"I know his wife was very happy, very relieved," Norton said of Paz, who declined a request to be interviewed for this article.
For the jail board, a new debate
Although Paz's case was resolved in his favor, his lawsuit sparked yet another debate for the jail board: whether the jail should call ICE to inform the agency of the release of all inmates for whom ICE has issued a detainer, or whether the jail should do so only for inmates charged with more serious, felony crimes.
Since the 287(g) agreement expired on July 1, the jail no longer keeps inmates with ICE detainers past their release times for ICE. After Paz filed his lawsuit, both Meletis and Hill confirmed that practice had ended. 
But through Paz's lawsuit, the jail board learned the jail's new policy is to alert ICE five days before an inmate with a detainer is released to give the federal agency time to pick up the person if they choose to do so.
During their July 22 meeting, jail board member Raul Torres offered a resolution to change the policy to notify ICE only about the release of inmates charged with felonies, not misdemeanors. Torres is an alternate on the jail board serving in the place of Prince William County Executive Chris Martino.
"I think the cooperation should be on felonies because that serves both the local community and federal government. But when [it] comes to misdemeanors, that may serve the federal government, but certainly you are not building [up] a Prince William County that has so many undocumented immigrants by doing that kind of collaboration," Torres said. 
Torres' motion was supported by Tracey Lenox, chief public defender for Prince William County, Manassas and Manassas Park.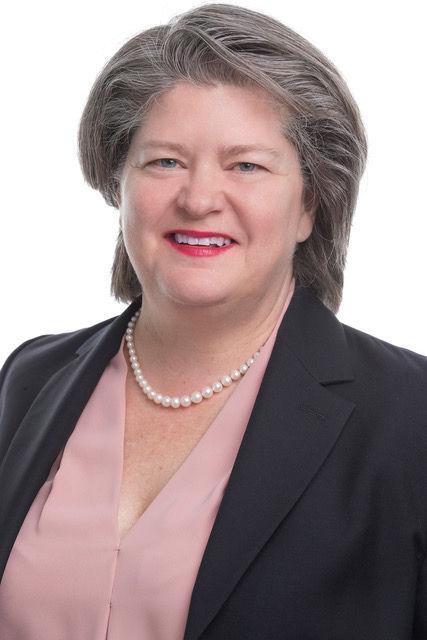 Lenox said most inmates who end up with ICE detainers as a result of misdemeanor crimes are generally "productive members of our county and cities." 
"The majority of the folks that get caught up by detainers this way and get deported are undocumented but have been here for years. They have kids here. They are otherwise productive members of our community," Lenox said. "I personally believe that for misdemeanor charges, the downside of the tragedy of it is so much more powerful. With felonies, that's much clearer cut for me."
Sheriff Hill, who chairs the jail board and was a longtime supporter of the now-defunct 287(g) agreement, said Torres and Lenox's request puts law enforcement officers "in a tough position." 
"We're a law enforcement agency. So now we have to decide what laws … we're going to cooperate with ICE [on] and what laws we don't. So that puts us in a predicament as a law enforcement officer[s] to [use our] discretion about what to do," Hill said.
By state law, jails are required to notify ICE when non-native-born individuals are booked into local jails. But the General Assembly changed the law this year to require such notification only of inmates charged with felonies – not misdemeanors.
But Virginia law also allows jails to notify ICE up to five days before the release of any inmates for whom ICE has issued a detainer. For that provision, which is voluntary, it doesn't matter whether inmates are charged with felonies or a misdemeanors.
Torres said he's concerned local families risk being permanently separated if an undocumented family member charged with a minor crime, such as driving without a license, ends up being picked up by ICE. 
"When you are talking about an immigrant who might be undocumented, the separation is permanent. They are deported, and that family who stays here will never be able to reunite [with them] unless they leave here," Torres said. 
"People make mistakes, and they should be held accountable for those mistakes. And they are held accountable by paying the sentence that is imposed and that you supervise in this jail," Torres added. "That is the way you pay the price for whatever it is that you do in terms of driving on a suspended license or being drunk in public or all those kinds of things." 
The jail board did not change the policy but directed staff to collect data on the issue ahead of the jail board's next meeting, which is set for Wednesday, Sept. 16. 
Meanwhile, Paz's attorneys said the jail has no obligation to inform ICE of inmates' release and has no authority to keep inmates past their release times for ICE officers to retrieve them. 
"There is no legal mandate … for them to notify to ICE," Norton said. "So if they say they're only doing what's required by law, that's not true."
Reach Jill Palermo at jpalermo@fauquier.com and Daniel Berti at dberti@fauquier.com