Traffic was flowing once again in the northbound lanes on U.S. 29 late Friday, as construction wrapped up on the main phase of the "cut the hills" project.
The lanes have been closed, and detours have been in effect since July 8.  
Work is continuing until Sept. 30 to finish up the project, which regraded the lanes and eliminated hills that were blamed for more than 100 significant crashes near the Fauquier and Prince William County line in recent years.
VDOT reports that drivers should expect nightly northbound lane closures from 7 p.m. to 5 a.m. Sunday through Friday for final project tasks, which include applying a final layer of asphalt, lane markings and rumble strips. Workers will also reseed the ground next to the road.
The work required the northbound lanes of U.S. 29 to be closed for three and a half weeks from just north of the entrance to Battlefield Baptist Church to just south of the U.S. 29 intersection with Va. 215, or Vint Hill Road, a distance of about one-half mile.
The work didn't affect southbound traffic except for brief stoppages during underground blasting.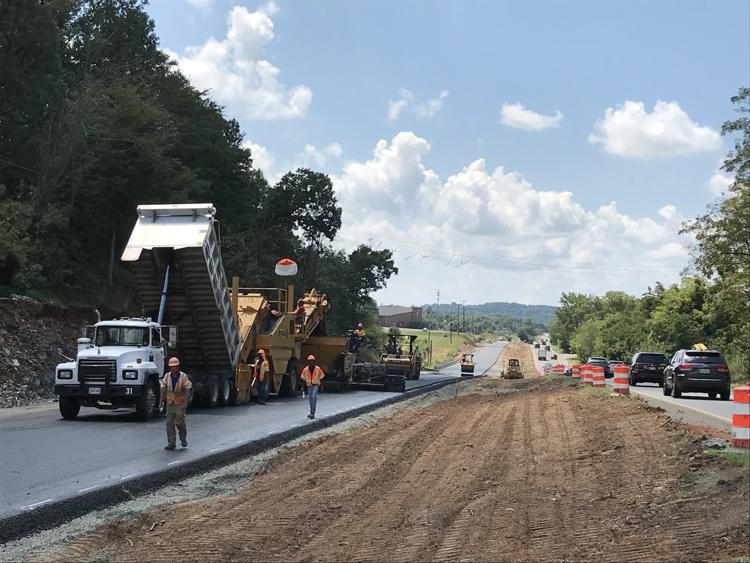 Chemung Contracting Corp., of Mitchells, Virginia, is constructing the improvements under a $3,544,568.45 design-build contract.
"The execution of this project required close partnering between the VDOT project team and Chemung's team," Culpeper District Engineer John Lynch said.
"Chemung's dedicated staff was critical to the project's success, from engineering through construction. They worked long hours and solved challenges as they arose, always attentive to completing the work on time and with excellence. We're grateful for the support of the Fauquier County Sheriff's Office and State Police troopers, who patrolled the roads and directed traffic to keep everyone safe.
 "We also appreciate the understanding and patience of the entire community – the residents, the nearby businesses and the motorists who use Route 29 every day – who were inconvenienced during the closure," Lynch added.
The Virginia Department of Transportation said  the U.S. 29 northbound approach to the Vint Hill Road intersection was the No. 1 safety need in VDOT's nine-county Culpeper District with the highest potential for safety improvement.
In the five years between 2013 and 2017, there were 113 crashes on that section of the highway.