Political newcomer and Woodbridge native Briana Sewell has won the race for the 51st District seat in the Virginia House of Delegates, replacing current Del. Hala Ayala who left her seat to run for lieutenant governor.
With 100% of the vote counted, Sewell has pulled ahead of her Republican challenger Tim Cox, also a political newcomer, with 55.28% of the vote compared to Cox's 44.65%.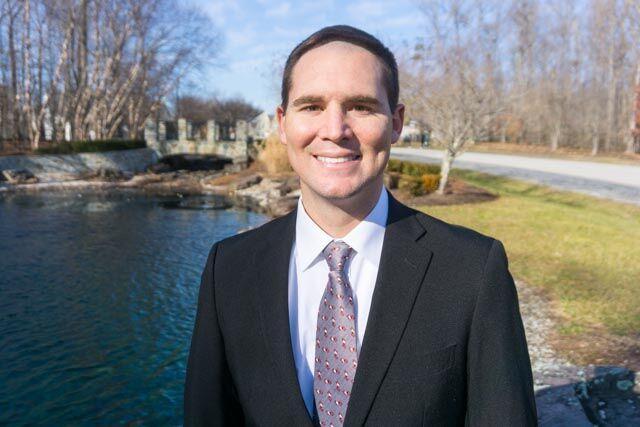 "I am so honored to serve as Delegate for the district that has raised me," Sewell said in a press release. "As I've said many times throughout this campaign, I'm running to be your voice. Today, voters made clear that they want someone who will fight for their health care, protect our environment, and provide a quality education for every child regardless of their ZIP code."
Sewell's win will keep the 51st District, which stretches from Lake Ridge to Nokesville, in the Democrats' column. The party is striving to hold on to the majority in the House of Delegates, which they held by five votes going into Tuesday's election.
The district, which is contained entirely in Prince William County, has long been considered a swing district. Ayala flipped it in 2017 by unseating former delegate Rich Anderson, a Republican, with about 53% of the vote. Ayala then won a rematch with Anderson in 2019 with nearly 55% of the vote, garnering 15,508 votes compared to Anderson's 12,882.
U.S. Sen. Tim Kaine (D) won the district with 59% of the vote in 2018, according to the Virginia Public Access Project.
Sewell, 31, currently serves as chief of staff to Prince William County at-large Board of County Supervisors Chair Ann Wheeler. Before that, she was the political director and senior organizer for the Virginia Campaign for a Family Friendly Economy, an advocacy group pushing for paid family and medical leave in Virginia.
In announcing her candidacy late last year, Sewell said she "has listened and responded to the concerns of the people of the 51st District for the entirety of her professional life."
"I'm in this race because I want to continue to build on the important work in Richmond and be a voice for the 51st District," Sewell said. "That means strengthening our public schools, improving resources for service members, fighting for affordable health care, investing in transportation and working to ensure economic prosperity for all." 
Sewell served as U.S. Rep. Gerry Connolly's Prince William County district director from 2014 to 2018.
Sewell grew up in Woodbridge in a military family. She earned a bachelor's degree in public policy from the College of William and Mary and a master's degree in public administration from American University.
Cox, 34, is a U.S. Navy veteran. He serves in a leadership role in the U.S. Navy reserve and works as a third-party contractor, according to his website.
During the campaign, Cox expressed support for rolling back recent Democratic-led reforms enacted by the Virginia General Assembly and Gov. Ralph Northam (D). Cox said he wants to reinstate the death penalty and re-criminalizing marijuana, according to a Prince William-Manassas Family Alliance candidate questionnaire.  
Cox is also running on protecting Virginians' 1st and 2nd Amendment rights and "business friendly" policies, according to his website.  
Cox has also said he is pro-life and said in the Prince William-Manassas Family Alliance questionnaire that state legislators "need to pass bills prohibiting abortion from moment of conception."