Colonial Downs has its sights set on the Triangle Shopping Plaza in Dumfries for its new "Rosie's Gaming Emporium," a pari-mutuel betting parlor set to open sometime in 2020.
The Virginia General Assembly approved off-track facilities with historical horse-race betting machines after authorizing a deal in 2018 to reopen the Colonial Downs horse-racing track in New Kent County. Off-track betting helps support the live horse races by raising purse amounts for the events.
The Colonial Downs Group has since opened four pari-mutuel betting facilities in Virginia, the first in New Kent, followed by Vinton, Richmond and Hampton. So far, Colonial Downs is the only entity licensed to operate pari-mutuel betting facilities in Virginia.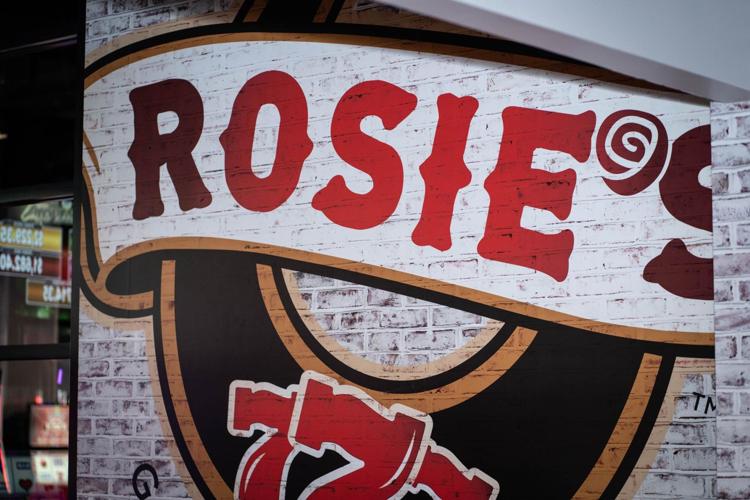 The new Rosie's Gaming Emporium in Dumfries would be the first to open in Northern Virginia. 
Dumfries voters approved a ballot question in the Nov. 5 election that gave the town their blessing to allow off-track betting in Dumfries. The measure was approved by a vote of 467 to 306. 
Colonial Downs has an option to lease an 18,000-square-foot space in the Triangle Shopping Plaza, which is located between the U.S. 1 split in Dumfries.
A McDonalds restaurant stands at one end of the shopping center, which includes a Dollar General, a Papa John's Pizza and Prince William County Library System's Dumfries neighborhood library. 
Rosie's betting parlor would fill about half of the leased space, while the other half would be used for storage and offices, said Mark Hubbard, a spokesman for Colonial Downs.
The retail space in the shopping center, which was built in 1959, has been empty for about 10 years, Hubbard said.
Public hearing set for Jan. 6 and Jan. 7
The town of Dumfries still has to approve a zoning text amendment to accommodate a gaming facility in Dumfries. The town's current zoning ordinance does not have any rules for facilities such as Rosie's, Mayor Derrick Wood said Thursday.
The issue before town officials is whether Dumfries should allow gaming facilities by-right in areas zoned "B-1" commercial or require a conditional-use permit, which would be similar to Prince William County's special-use permitting process, Wood said.
The measure will be discussed and voted on by town officials in quick succession. 
The town's planning commission will hold a public hearing and vote on Monday, Jan. 6. The Dumfries Town Council will meet the following night, Tuesday, Jan. 7, to do the same, according to legal ads placed in the Prince William Times.
Both meetings will be held at  7 p.m. at the Dumfries Town Hall, 17755 Main St., in Dumfries.
Wood said he will be traveling on a family trip out of the country and will not be able to attend either meeting. He said he is waiting for a staff report on the two zoning text options before weighing in on whether he would prefer the facility pursue a conditional-use permit.
Under that process, town officials could condition their approval on certain specific provisions, Wood said.
Although Wood said he had hoped Colonial Downs might find a location for the new Rosie's closer to Va. 234 and U.S. 1, he said he is happy the facility is moving forward.
"My thought is, the infrastructure is already in place. This will create jobs that people can walk to and there are benefits to it being there," Wood said of the Triangle Shopping Plaza site.
Wood said he does have concerns about traffic and how out-of-town visitors will access the shopping plaza.
Hubbard, the Colonial Downs spokesman, said traffic has not been an issue at the other Rosie's Gaming Emporium locations because their clientele do not arrive all at once but rather come and go throughout their hours of operation. 
The other Rosie's outlets are open from 10 a.m. to 2 a.m. on weekdays and 10 a.m. to 4 a.m. on weekends.
150 new jobs, $15-an-hour minimum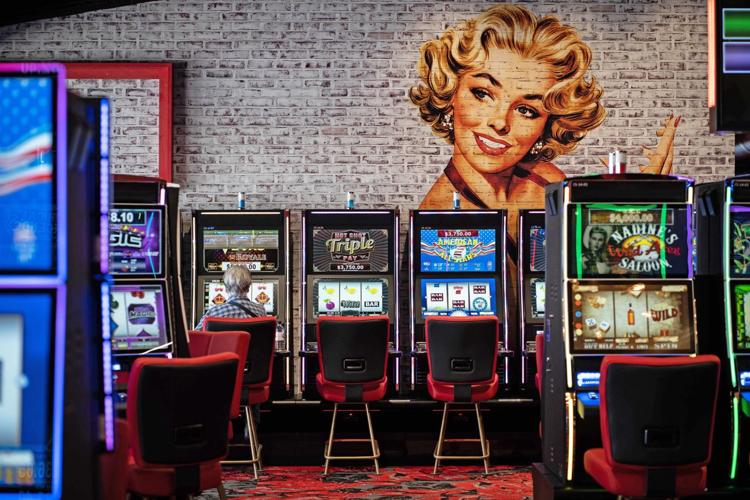 Rosie's Gaming Emporiums serve food and alcoholic beverages and allow patrons to bet on both live horse racing and historical horse racing, which happens through machines that look like slot machines.
People place bets on the machines that feed into a collective pool that players can win -- with various purses. The races are "historical," meaning they are actual races that took place in past years. Because the games pull from such a vast pool of past races, it would be difficult or impossible for players to know the outcome before placing their bets. 
Rosie's patrons can also bet on live horse races that take place on the New Kent County track in August and September.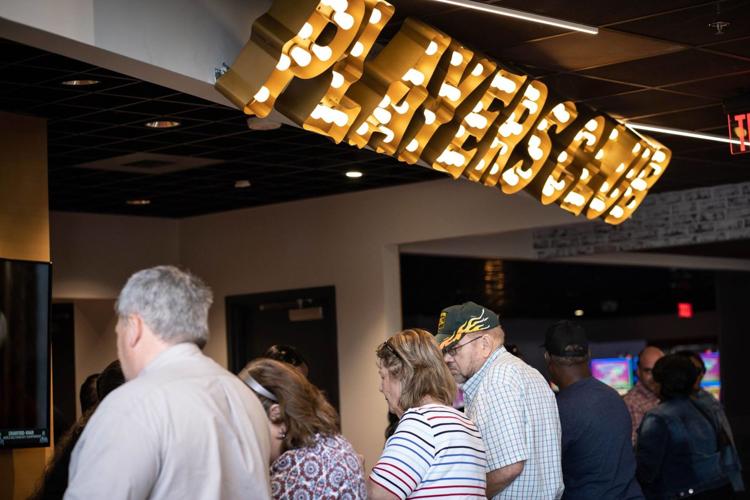 The Dumfries Rosie's Gaming Emporium can have no more than 150 slot-like machines, based on regulations set by the Virginia Gaming Commission.
Wood says he's generally in support of the Rosie's operation coming to Dumfries and was further encouraged Thursday by the company's announcement that its lowest paid, non-tipped workers will be paid a minimum of $15 an hour.
Colonial Downs also announced that its tipped workers will be paid $9 an hour, a significant bump from the state's $2.13 hourly minimum wage for such employees.
The raises will affect about 200 current Rosie's Gaming Emporium workers across the state as well as those who will be hired next year to work in Dumfries.
About half of the current employees affected by the raises are tipped servers. The other half are food and beverage workers or "floor ambassadors" who help patrons operate the machines. Such employees now make between $12 and $13 an hour, Hubbard said.
The Rosie's Gaming Emporium in Dumfries is expected to create about 150 jobs with an average wage of about $47,000 a year. The higher paid employees have jobs in management, marketing and security, Hubbard said.
Reach Jill Palermo at jpalermo@fauquier.com