Prince William County's 17th middle school will be named for the eastern Prince William County community where it's under construction. The School Board voted unanimously Wednesday night to name the new school "Potomac Shores Middle School."
The vote came after School Board member Justin Wilk, who represents the Potomac District, said the name received the highest number of community recommendations over the last few weeks.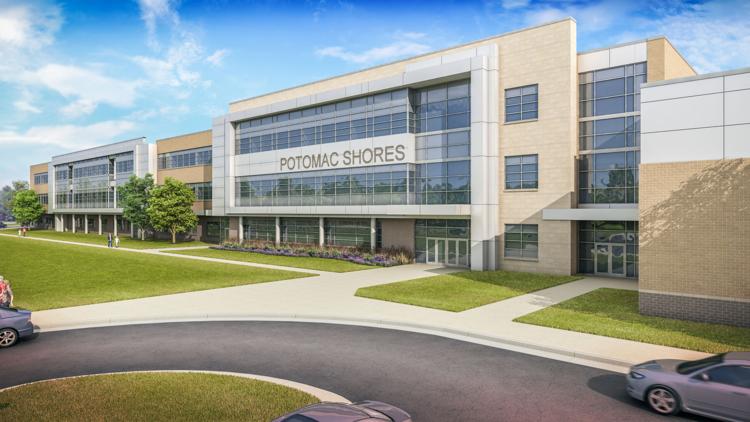 Wilk also noted it was his preference to name the school for the community or a landmark, rather than a person, to avoid controversy in a time of heightened political tensions and partisan divisions. 
Potomac Shores Middle School will open in the fall of 2021 and will serve the Potomac Shores community as well as surrounding areas, including Brittany, Southbridge and Swans Creek.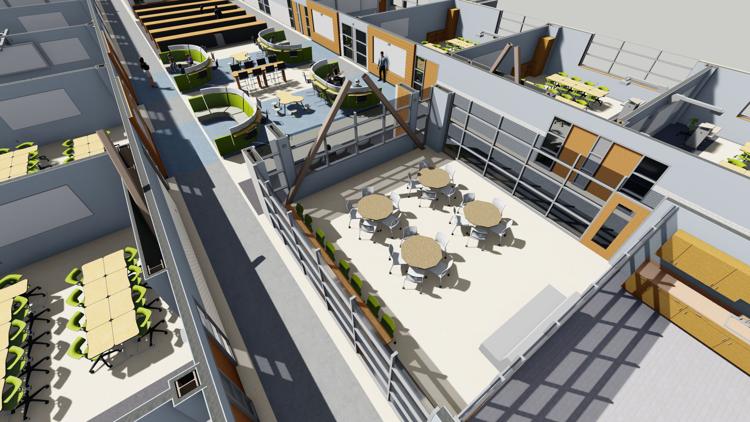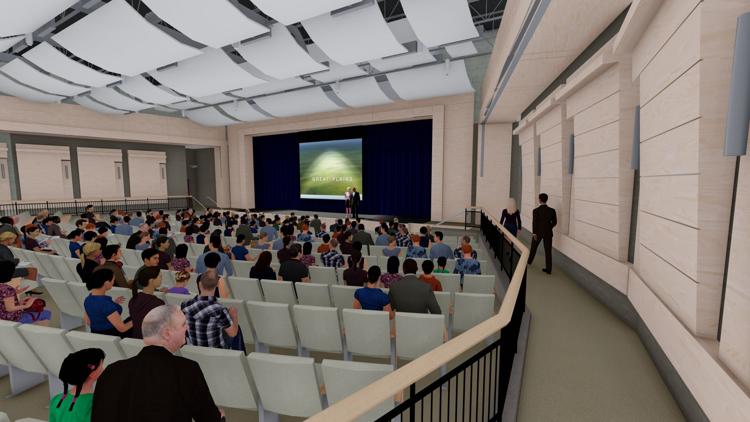 Two former Prince William County supervisors – Hilda Barg and Maureen Caddigan – were also suggested as namesakes for the new school as were other place names, including "Shoreline" and "Cherry Hill." Potomac Shores is situated in an area long known as the "Cherry Hill peninsula."
Barg is a native of the Cherry Hill area. She's best known for being the driving force behind the county's first homeless shelter for families – the Hilda Barg Homeless Prevention Center – which also bears her name.
Caddigan, the former Potomac District supervisor, was instrumental in the development of the Potomac Shores community and was a strong advocate for local schools.
Barg represented the Woodbridge District on the county board for 20 years before finishing her last term in 2007. Caddigan served on the board of county supervisors for 28 years before retiring in 2019. Caddigan also served on the county school board for seven years prior to being elected supervisor.
Before the vote, School Board Chairman Dr. Babur Lateef praised the both women's service to the county, calling them "champions for our schools."
The $52.4 million new middle school is under construction on a 52.5-acre parcel across from John Paul the Great High School, which is also located in Potomac Shores.
The school is being built with a new design devised by architects and school division officials. 
The middle school is being built to accommodate 1,400 students and will have an 800-seat auditorium. That's different from other county middle schools, most of which have combination "café-toriums."
The school will also have separate floors for each grade level as well as a "STEAM" labs – an acronym for science, technology, engineering, art and math – and "maker spaces" on each floor.  All floors will also feature open, collaborative spaces for teachers and students.
Prince William County last opened a new middle school in 2012 when Ronald Reagan Middle opened in Haymarket.
Reach Jill Palermo at jpalermo@fauquier.com