The former Tim's Rivershore and Crab House will become Fatty's Tap House, a seafood restaurant, likely this spring.
Chris Ahn, the owner of Fatty's Crabhouse in Stafford and Fredericksburg, recently posted on social media about a third location at the former Rivershore site along the Potomac River in Potomac Shores. Biddle Real Estate Ventures, which manages the Potomac Shores development, confirmed the post.
"While an official announcement is still pending, as is an opening date, the information that Fatty's Tap House has posted to their website is correct. [Fatty's has] been selected to operate the restaurant on the waterfront at Potomac Shores," Biddle Real Estate Ventures said in a statement.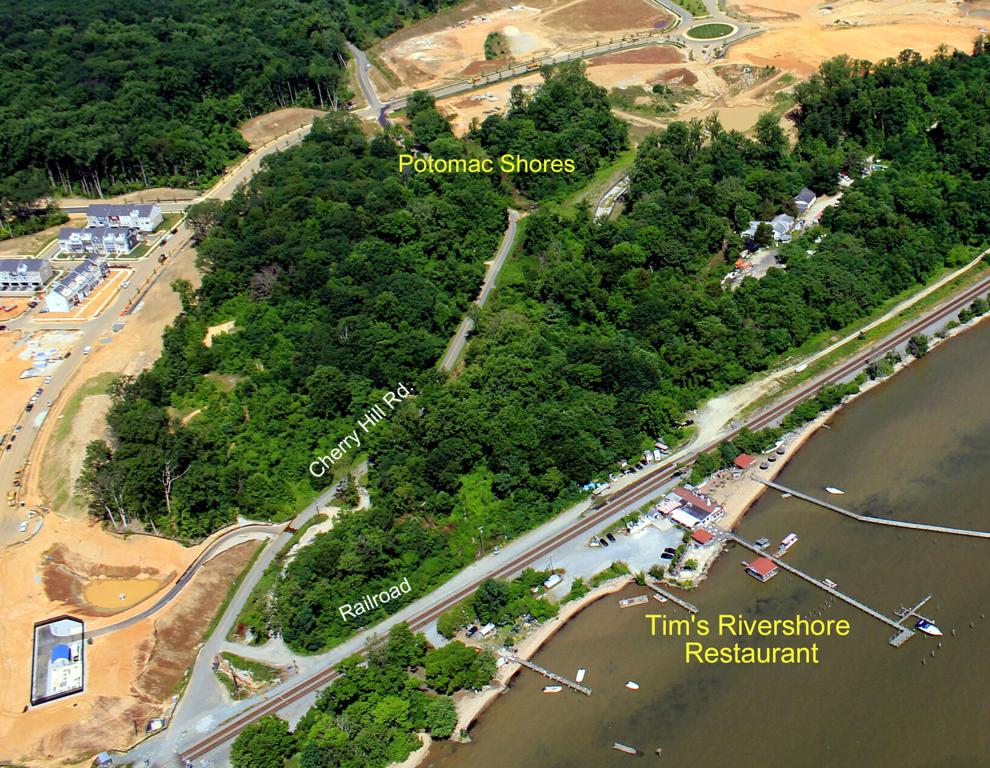 "The [Biddle] development team sought to evaluate local small business owners in Virginia (rather than national chains) that would continue a casual dining experience on the water, but which would also be committed to maintaining the restaurant into the future," the statement added. "We look forward to sharing more news as the project moves forward." 
In a recent interview, Ahn acknowledged the ferocious support for Tim Bauckman, the former owner of the Rivershore, and his fans' unhappiness that Bauckman had to close his restaurant after its lease with Biddle expired in September.
"I have great respect for Tim. I can never fill his shoes, but these things happen," Ahn said. "If it wasn't me, it would be someone else anyway."
Ahn has a 20-year lease for the property.
It had been a turbulent two years for Bauckman who had run the Rivershore for 28 years. First, the pandemic hit, hurting restaurants especially hard. Then came word that Compass Harbor Properties, LLC, which owns the Rivershore building, would not renew the lease. Bauckman was given until March 31 to be out of the building.
Bauckman turned to the courts in hopes a judge would rule he had the right to extend his lease another two years, per a stipulation in the lease agreement. His landlord in turn answered with a counter lawsuit that not only sought to dismiss Bauckman's claim but asked for almost $500,000 in damages.
Ahn, who has 30 years' experience in the restaurant business, said he does not plan to change the footprint of the restaurant, which has both indoor and outdoor seating as well as an outdoor Tiki bar. Boats will still be able to tie up to the restaurant's dock, and Ahn said he will provide a water shuttle for boats that drop anchor further out in the river.
"My plan is to make the place a cleaner and family-friendly environment offering blue crabs and a variety of seafood steamed in a bowl," Ahn said. His menu will also include comfort food such as burgers, salads and sandwiches.
Ahn took ownership of the building in October. He had only been to the Rivershore one time as a customer while he was considering taking over the space. The second time was in October. 
"They took everything inside," he said, including the bar made out of a boat and even the mirrors, toilets and urinals in the bathrooms. "It wasn't very professionally done."
Ahn said he plans to replace the existing restrooms with Americans with Disability Act-friendly bathrooms and will also make access to the decks ADA-compliant.
He and his architect are waiting for a demolition permit from Prince William County. Ahn said he doesn't want to demolish the building, "but to open it up and look at the place."
Ahn wants to check the electric, plumbing and air-conditioning. He plans to repair damaged to the roof, floors and walls as well as install new kitchen equipment and add a new bar with a pour yourself Tapwall for 30 craft beers.     
"We want to clean it up," he said.
Limited parking at the restaurant will no longer be an issue. Biddle has created 70 paved parking spaces on the other side of the railroad tracks for the restaurant. Ahn said he will have a golf cart to bring customers from their cars to the restaurant.
Ahn said he hopes to have vendors along the shoreline to offer paddle boat, kayak and jet ski rentals to make it a destination spot for families. He also plans to host events such as polar plunges and fishing tournaments.
Before he took ownership of the building, Ahn said a group of Potomac Shores residents came to his Stafford restaurant. "They really loved the whole idea [of my restaurant.] They loved the food," he said. "They want something new down there, a cleaner restaurant, a safer environment."
Since he took ownership, Ahn said he has been at his new restaurant just about every day and has met many people. "A lot of people are excited for me to open down there," he said.
Ahn was cited for illegal burning of debris, a misdemeanor. He was fined $96 during a Dec. 20 hearing, according to Prince William County District Court records.
"It was a mess," Ahn said. "I wanted to clean up down there. I wanted to get a fire going and see if I could get rid of some of the wood. I was told they had been burning stuff there for 30 years. I didn't know that you shouldn't do it on a windy day," he said. 
"I didn't go to Boy Scout camp and never had a campfire, so I never had any experience with lighting stuff up," he added.
The wood was lined up behind the restaurant near the train tracks when he set it on fire. 
"The wind was blowing towards the river. Hopefully it will never get to the back side," Ahn said. "All of sudden, the wind changes to the other side, and that's when it got scary.
"[When many fire fighters showed up,] I was really embarrassed," he added. "I told them what happened and was very apologetic."
When it opens, the new restaurant will operate year-round, unlike the Rivershore, which closed during the winter months. Ahn said he hopes to be open by March or April.
 "I am excited to be part of Prince William County Potomac Shore community," he said.