Prince William County supervisors are increasing their support for local police this year, upending accusations that the board's Democratic majority was considering cuts to the local police budget. 
The board adopted a budget Tuesday, April 27, that adds eight new police positions, raises the police budget by $2.8 million – or 2.5% – and creates a schedule for adding another 48 new police officers by 2026.
It also provides $1.8 million for new body-worn cameras and tasers for sheriff's deputies over five years and $3 million for the design of a new, $120 million public safety training facility in Nokesville.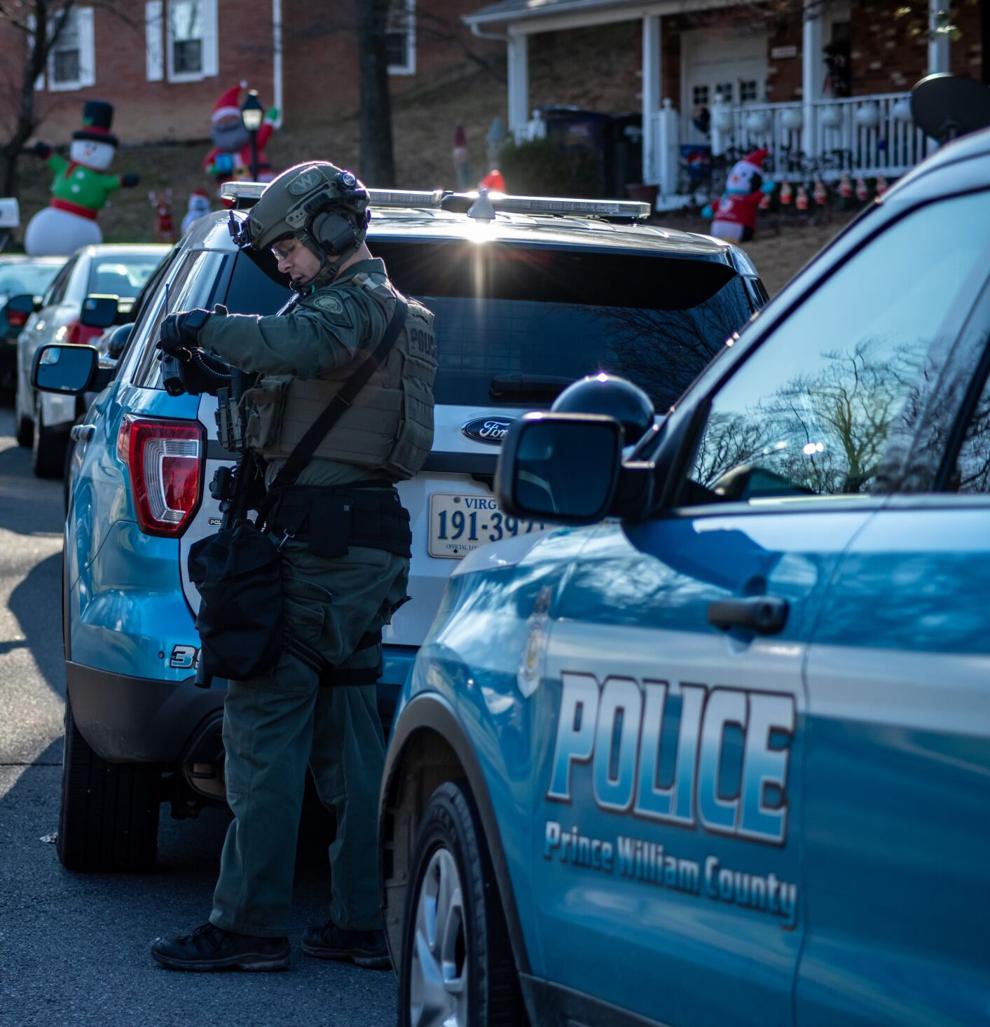 The board backed an additional $1.3 million in police equipment purchases in separate actions at the end of 2020, including $557,000 for new police tasers and $750,000 from the county criminal forfeiture fund for patrol rifles, officer safety equipment and surveillance drones.
"Prince William County is not defunding the police," Prince William County Board of Supervisors Chair Ann Wheeler (D) said in a recent interview. "Over the last two years, we've given the police more resources." 
Prince William supervisors split on party lines Tuesday to reject an effort to end discussio…
Several supervisors sent emails to constituents last November asking supporters to tell the board to "stop this effort to defund the police" and "stand with the Prince William police department." In response, several dozen residents spoke out against what many believed was an imminent plan to reduce county police spending, even though no supervisors have ever publicly said they support doing so. 
The increase in the police budget this year adds four police officers to the county's "co-responder" program, which pairs crisis-trained police officers with mental health specialists to respond to mental health emergencies, two new School Resource Officers and two civilian police positions to the police force. 
A new county-run "co-responder" program that pairs mental health specialists with police off…
It also raises the budget for the office of Police Chief Peter Newsham, who took over as chief in January. 
The county wants to add 56 new police positions to its force over the next five years to help the department keep up with the county's growing population. The staffing plan alone would increase the police budget by an estimated 4% by 2026 -- from $116 million to $121 million. 
The police department currently employs 663 officers, and the average police officer annual salary is $79,000, according to the Prince William County police department.
Police spokesman 1st Sgt. Jonathan Perok said the staffing plan will help police "stay in line with projected county growth and ensure the effective delivery of police services to the public."
Supervisor Yesli Vega, R-Coles, wants to further increase the police staffing plan. Vega said in a recent board meeting and in her monthly newsletter that she believes the county's police department is short-staffed by 229 police officers. 
"The modest increase of six sworn officers … still leaves us 229 officers shy of where we need to be," Vega said. 
Perok said in an email that Vega is likely referring to the two officers per 1,000 residents ratio that "is not a standard across all law enforcement agencies, but rather a goal some agencies use to gauge staffing levels."
"Staffing levels and needs differ from agency to agency and can depend on many factors, such as the crime in the locality," Perok said. "We have an authorized strength of 700, which continually dips due to normal attrition but has not dipped to 200 vacancies."
Annual increases in police spending are not unusual, as the law-enforcement budget generally increases every year. The county will spend a total of $397.7 million – or about 21% of local general fund tax revenue – on public safety needs. Of that amount, the county will spend about 45% on its fire and rescue department, which will receive $179 million next fiscal year, an increase of more than 5%.
The police department's budget makes up about 29% of public safety spending for a total of about $116.1 million for the fiscal year that begins July 1.