BEACON for Adult Literacy has an urgent need for volunteer instructors for Thursday mornings, from 9:30 to 11:30 a.m., starting Aug. 27. Please call Jessica at 703-368-7491 to join this great team.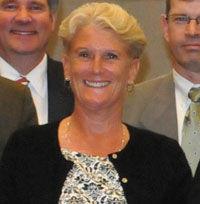 Prince William Food Rescue is up and running and needs your help to pick up donated food and deliver it no more than 5 miles or 20 minutes.
To be a Food Rescue hero, all you have to do is download the app to your phone and complete your profile. The app alerts you that there is a food rescue, and you can claim it if convenient. This is definitely 21st century, and how cool to have an opportunity to share leftover food with an entity that can use it. Please visit pwfoodrescue.org to learn more.
The Kennedy Center needs volunteers for their REACH Opening Festival on Sunday, Sept. 8 to Sunday, Sept. 22. This festival will offer 16 days of free activities to engage visitors with the arts. Please visit kennedy-center.org for all the specifics.
Virginia Cooperative Extension is starting its new volunteer training to become a Master Financial Educator on Tuesday, Oct. 1. Visit pwcgov.org/money to learn about this wonderful program empowering people in financial management.
Merrimac Farm invites you to the next Bird Walk on Sunday, Aug. 25, at 11 a.m. Please dress for the weather and bring binoculars and cameras. Please RSVP for this event at: alliance@pwconserve.org.
House of Mercy food pantry is very low. Please pick up an extra few items for them when shopping. Food items most needed are: fresh fruit and vegetables, meat and dairy products, spaghetti, macaroni and cheese, canned soup, vegetables, beans and olive or vegetable oil. House of Mercy is at 8170 Flannery Court, in Manassas, off Wellington Road. Volunteers are also needed in both the pantry and thrift store. Please register online at: houseofmercyva.org.
The American Red Cross is recruiting volunteers to help with blood drives, present disaster preparedness to elementary age kids, promote Red Cross school clubs and supporting other volunteers in the community. Please call 703-584-8444 to learn more.
The Retired and Senior Volunteer Program is looking for volunteers age 55+ to drive veterans or spouses to their doctor's appointments. It's very easy to help these individuals get the care they need while remaining in their homes. RSVP members receive a mileage reimbursement and additional insurance coverage at no cost to the volunteer. Please call Jan at 571-292-5307 to learn more.
Soles4Souls collects new and gently worn shoes to create sustainable jobs around the world. Drop off points are the DSW Shoe Store in Woodbridge and Gainesville, Core Effects Personal Training in Woodbridge and Mount Zion Baptist Church in Triangle. Visit www.Soles4Souls.org to see all the cool stuff they are doing.
Serve Our Willing Warriors needs volunteers to assist with house preparation for the Warrior Retreat on Wednesdays, from 9:30 a.m. to noon. This is a great way to give families a fresh start to their retreat stay. Please email volunteer@willingwarrior.org to learn more.
The National Museum of the United States Army is looking for individuals age 18+ who are passionate about the U.S. Army and sharing the stories of the men and women who have worn the Army uniform throughout our nation's history.
Although the museum doesn't open until 2020, there will be a variety of volunteer opportunities, such as visitor services, special events, tours, education, gardening, and administration.  
Specific educational degrees or work experience is not required. All are encouraged to apply to volunteer at nmusa.volunteerportal.org
Catholic Charities needs volunteers to teach English, citizenship, GED and computer classes at their Hogar Center in Manassas. They also have a need for math, science and social studies teachers.  Come be part of their team giving families a better opportunity for success. Please call Emily at 703-851-6388 to learn more.
Prince William Conservation Alliance will be holding a Minnieville Buffer Workday on Saturday, Aug. 24, from 9 a.m. to noon. Meet at the intersection of Minnieville Road and Colby Drive in the parking lot of K-9 Gunner Dog Park.
Please dress for outdoors: long pants, sturdy shoes, and a hat. They have gloves and garden tools, or you can bring your own. Bring along a smile and bottled water! To register, please email alliance@pwconserve.org.
Habitat for Humanity invites all golfers to the 26th Annual Lou Maroon Memorial Golf Tournament on Monday, Sept. 9, at Evergreen Country Club. Fee is just $150 per player for teams of four players, Captains Choice format. Registration includes, greens fee, cart, complimentary beverages, goody bag, lunch, practice range and balls and awards banquet with dinner.
Please email chuck@weber-rector.com to learn more. Habitat for Humanity also needs volunteers to help with the golf tournament. Three shifts available starting at 9 a.m., noon and 2:30 p.m.
Duties include event setup, registration, and run contests during the event. Please sign up on Habitat's Volunteer Calendar at habitatpwc.volunteermatrix.com. Call 703-369-6708 or email info@habitatpwc.org for more information.
The Chinn Center needs volunteers on Sunday, Sept. 15, for the sixth annual Kids Triathlon. Kids start in the pool with laps and move out to the bike course and then end on the run course.  Volunteer positions include keeping the kids safe and on course.
The event starts at 7 a.m. and volunteers need to report by 6:15 a.m. Teenagers age 14+ are very welcome for this event! Please call Beverly at 703-792-8616 for more info.
Carried to Full Term invites you to its 5K and 1-mile fun run on Saturday, Sept. 7, in Gainesville. Come support mentoring and housing services for pregnant moms. Visit carriedtofullterm.org to learn more and to register for the run. The group also needs volunteers age 13+ with a parent to help that day.
Food for Others needs volunteers to pick fresh fruit and vegetables at the Hollin Farm to distribute to families in need. They work every Sunday through Oct. 20. Please visit www.foodforothers.org and click on the rotator slide for Hollins Farm to sign up.
Save the Date of Sept. 8 to Walk to Fight Suicide in Manassas. Please register at afsp.org/Manassas.
Girls on the Run Northern Virginia is looking for volunteer coaches for the fall 2019 season. You will be trained to facilitate the easy to follow curriculum with small groups of girls in grades three through eight, twice a week for 10 weeks.
The program runs from Sept. 23 through Nov. 24 to inspire girls to be strong, confident and healthy. Please email Meagan to learn more at: mperkins@gotrnova.org.
The Walk to End Alzheimer's is Saturday, Oct. 19, in Manassas. Volunteers are needed to help with set up, clean up, refreshments, advocacy, rout monitoring or the finish line brigade. Gather your friends and families to join in the event. Please email Ben at: bedonnelly@alz.org to learn more.
If you are looking for other opportunities, please don't forget to call my wonderful team at Volunteer Prince William.  Jan can help you with the Retired and Senior Volunteer opportunities at 703-369-5292, ext. 1, and Bonnie can help you with opportunities available in Disaster Preparedness at 703-369-5292, ext. 3.
Please visit our website at www.volunteerprincewilliam.org. Thanks so much for all you do in our community.