Back in the late 18th century, Woodbridge got its name from the wooden toll bridge that Thomas Mason, the son of George Mason, built across the Occoquan River in 1797. The bridge lasted only about 10 years, but the name – Woodbridge – stuck.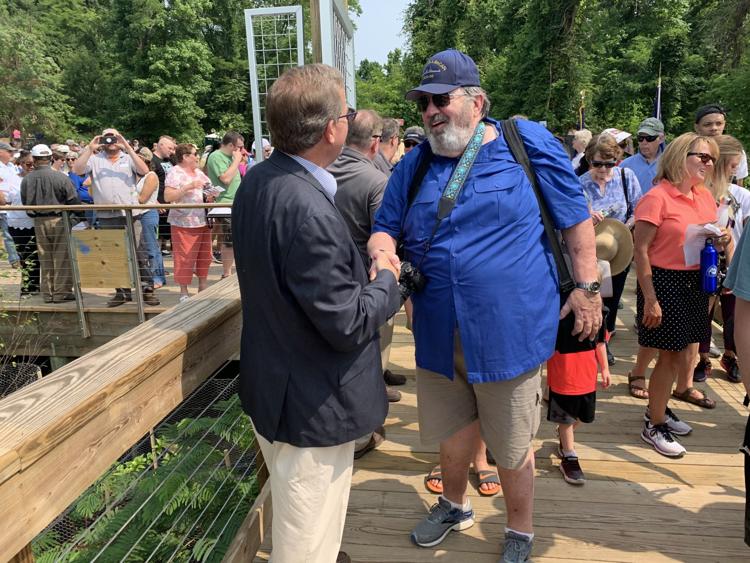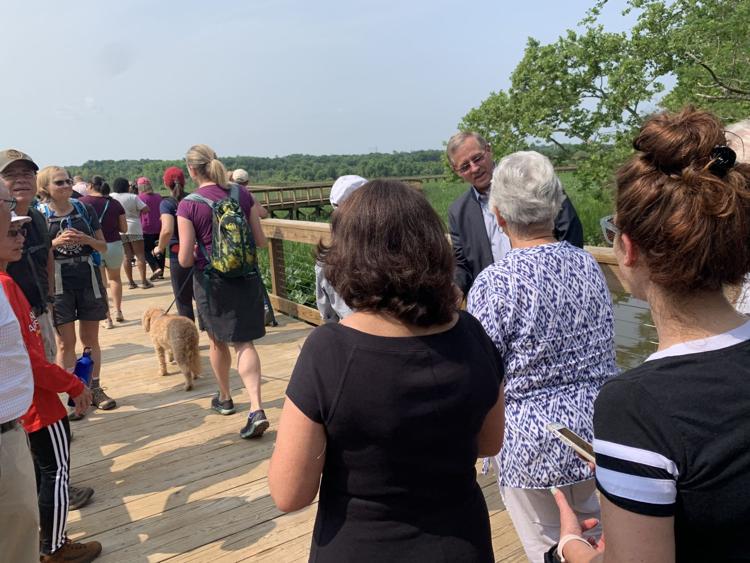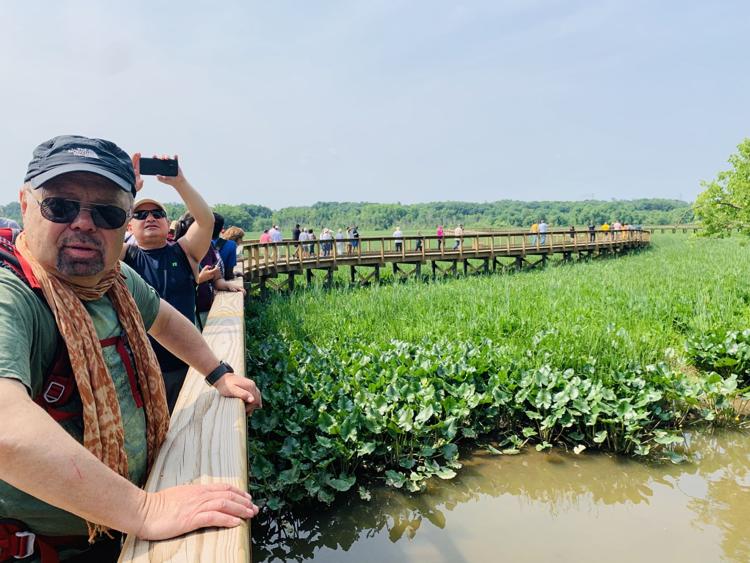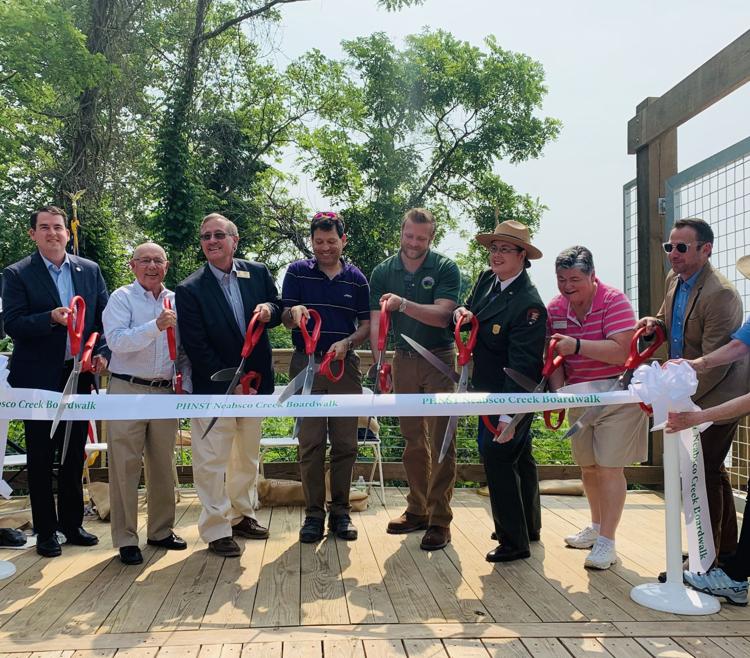 On Saturday, June 1, local officials cut the ribbon on Woodbridge's newest wooden bridge – a 0.75-mile boardwalk that traverses the wetlands of Neabsco Creek, connecting the newly named Neabsco Regional Park, near Rippon Lodge, to the Julie Metz Wetlands Preserve just outside Leesylvania State Park.
Dozens came out for a ribbon-cutting ceremony and to be among the first to cross the new boardwalk's yellow southern pine planks.
"This is really, truly, something," said Don Carr, a longtime resident who brought his wife, his grandson and his camera. "I guess you could call it a gem in Woodbridge's crown. My grandchild and his grandchildren will be able to enjoy this forever."
Harry Glasgow, who said he drives an hour every Monday morning to lead weekly birdwatching treks along a similar boardwalk in Fairfax County's Huntley Meadows Park, pronounced the new boardwalk "pretty cool."
Glasgow said the amenity would allow locals to enjoy the wetlands wildlife -- great blue herons, redwing blackbirds, turtles and fish -- that were previously inaccessible. "It offers residents an introduction to this whole other world," he said. 
Of course, the marshy wetlands separating the Potomac River and the more urban landscape of U.S. 1 and greater Prince William County have been there all along. Connecting people to the natural assets in their own backyards has been the goal of the Neabsco Creek boardwalk since its inception about a decade ago, said Supervisor Frank Principi, who joined other local officials for the ribbon-cutting ceremony.
"You need to strike a balance" between conservation and public access, Principi said. "The more we bring nature to our population, the more we're going to inspire them to preserve it and enjoy it."
The impetus behind the boardwalk was the goal to create the stretch of the Potomac Heritage National Scenic Trail that runs through Prince William County. Established by Congress in 1983, the Potomac Heritage trail aims to build a network of footpaths connecting the Allegheny Mountains in Pennsylvania to the Potomac River, winding through Pennsylvania, Maryland, Washington D.C. and Virginia.
Led by Principi, D-Woodbridge, a coalition of nonprofits and local, state and federal government agencies worked to develop a 10-mile portion of the trail. The Neabsco Creek Boardwalk Crossing was seen as a way to create a more scenic walkway along the water. 
The boardwalk cost about $4 million to design and build. According to a breakdown previously provided by Principi's office, about $3 million was covered by parks and recreation proffers, while $1 million came from the county's general fund and the remaining $850,000 from the parks and recreation department's capital fund. 
Nature Bridges, based in Tallahassee, Florida, won a $3.8 million contract to build the bridge. Lardner Klein Landscape Architects, the Alexandria-based firm hired in 2012 to design the walkway, was paid an additional $365,600 to oversee engineering during construction.
The boardwalk is 10 feet wide and bordered on both sides by handrails. Construction began in late 2017.
At the start, it didn't seem like building the boardwalk would be that difficult, Principi said. But because of all the landowners involved, "It's been one of the most complicated projects I've ever done," he said.
"Our next effort will be to build a boardwalk over Powell's Creek that will connect to the development at Potomac Shores," he added.
Matt Krebs, of Woodbridge, said he has been watching workers build the boardwalk for the last two years. When he heard it would finally open, he said he wanted to check it out. Walking on the water was interesting, he said, noting it was clear enough to spot turtles and fish.
"When I saw they were building a boardwalk here, I was really excited about checking it out, to enjoy a boardwalk in our own backyard," Krebs said. 
Lauren Hemrick, 10, of Fairfax County, hiked the boardwalk with her mom, dad and 8-year-old sister, Amara. They saw birds and a snake. 
"It was blue and it was super long," Lauren Hemrick said.
They also got some exercise. "It was really cool, and I got in a lot of steps," Lauren added, noting her kid Fitbit registered 3,082 steps, to be exact.
Reach Jill Palermo at jpalermo@fauquier.com