RICHMOND -- A monumental, contemporary statue of an African American man on a horse rode into Richmond this week via truck from New York. 
On Tuesday, the Virginia Museum of Fine Arts held the official welcoming celebration for the arrival of the statue Rumors of War, created by the artist Kehinde Wiley. The sculpture was first unveiled on Sept. 27 in Times Square in New York City, and was on display on Broadway Plaza.
Now the monument will permanently remain in Richmond.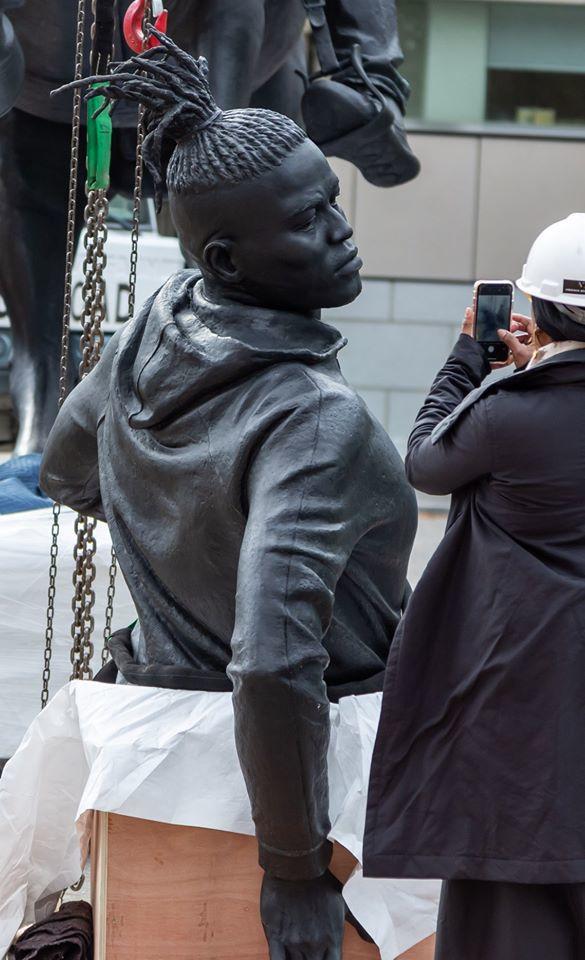 The local reveal took place at Mary Morton Parsons Plaza outside the VMFA along Arthur Ashe Boulevard, at 3:30 p.m. Tuesday, Dec. 10. 
Rumors of War is Wiley's first public sculpture. According to the VMFA, the piece commemorates African American youth.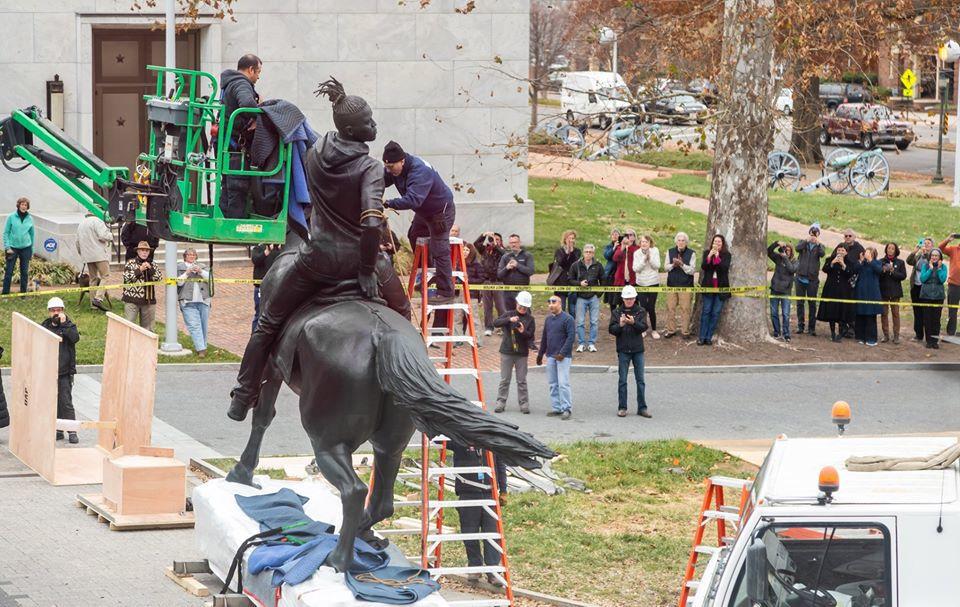 The museum said the statue is the artist's response to the Confederate monuments found on Richmond's Monument Avenue. Wiley conceived the idea in 2016 when he visited Richmond for an exhibition of his paintings at the VMFA.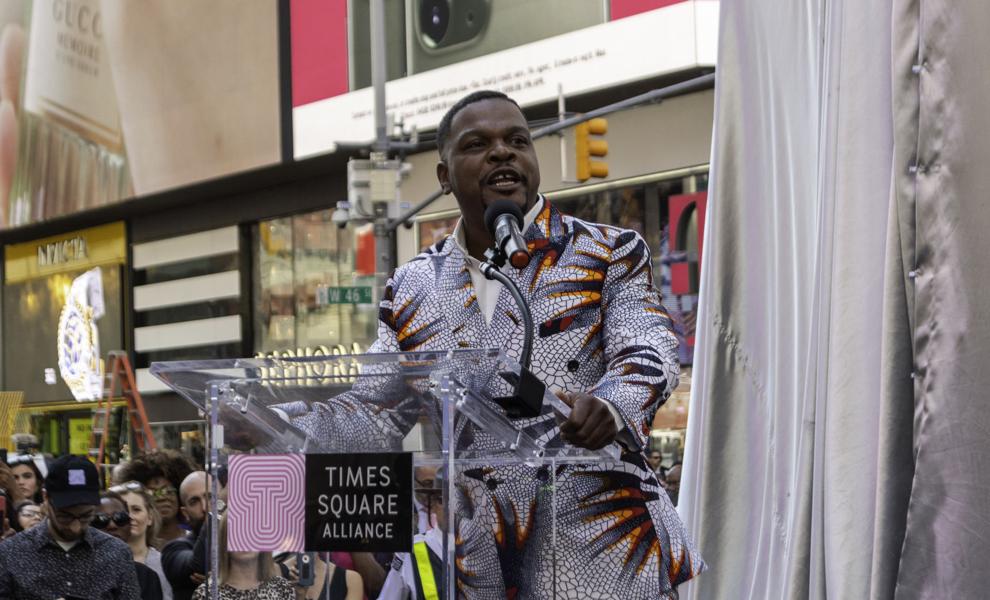 Wiley is most well known for his body of work that draws inspiration from classical European paintings of noblemen, but is remixed with a contemporary view. In most of his pieces, he portrays young African American men and women in defiant poses wearing modern clothing in front of colorful backgrounds. 
Former President Barack Obama chose Wiley to paint his official portrait for the Smithsonian's "National Portrait Gallery," which was unveiled in 2018. Loyal to his style, Wiley painted Obama sitting on a chair, crossing his arms, in front of a bright green foliage with symbolic, vivid flowers in different colors. The chrysanthemums, according to the gallery, reference the official flower of Chicago, the jasmine signifies Hawaii, where Obama spent his childhood, and the African blue lilies represent Obama's late Kenyan father.
"In these toxic times, art can help us transform and give us a sense of purpose. This story begins with my seeing the Confederate monuments," Wiley said in a quote posted on VMFA's website. "What does it feel like if you are black and walking beneath this? We come from a beautiful, fractured situation. Let's take these fractured pieces and put them back together."
Wiley's inspiration was based on the statue of Confederate Army Gen. James Ewell Brown "J.E.B." Stuart. The Stuart statue, located at the intersection of North Lombardy Street and Monument Avenue, was created by artist Frederick Moynihan. Rumors of War features a young African American dressed in streetwear sitting on top of a horse, the pose mirroring J.E.B. Stuart in Moynihan's statue.
"He saw the Confederate past parading down Monument Avenue on horseback, and then he saw the future in the diverse faces and energy and possibility of our people," said Stoney at the unveiling in New York.
"And this monument, Rumors of War, is a symbolic battle cry. It will be our guide, right on our newly renamed Arthur Ashe Boulevard, riding boldly and fearlessly into the future."
Residents of Richmond have used social media to express their enthusiasm, according to VMFA representative Lillian Dunn.
"There has been a lot of positive feedback from the press and the public, and the excitement at the Sept. 27th unveiling in New York was palpable," Dunn said, via email.
The statue is made of bronze with a stone pedestal. The entire monument is over 27 feet tall, 15 feet wide and 25 feet long. The VMFA purchased the sculpture with money from private donors, according to the museum's website. 
The museum is located at 200 N. Arthur Ashe Blvd.