Nurses and staff arrived at a Manassas Park clinic at 8 a.m. on a recent Tuesday morning. The doors wouldn't open until 9, but a line of cars had already formed outside. The vehicles' occupants were all waiting for the same thing: a free COVID-19 test.
A similar line of cars forms early each Tuesday and Thursday morning, the days the clinic provides drive-up testing, Sutter said. Wearing personal protective equipment, clinic staff approach each car as they pull up. The sick person in the vehicle is given several forms to fill out. Then a nurse administers a testing swab that will be sent to the state lab. The process takes about five to seven minutes per patient. 
They usually run out of testing kits by noon.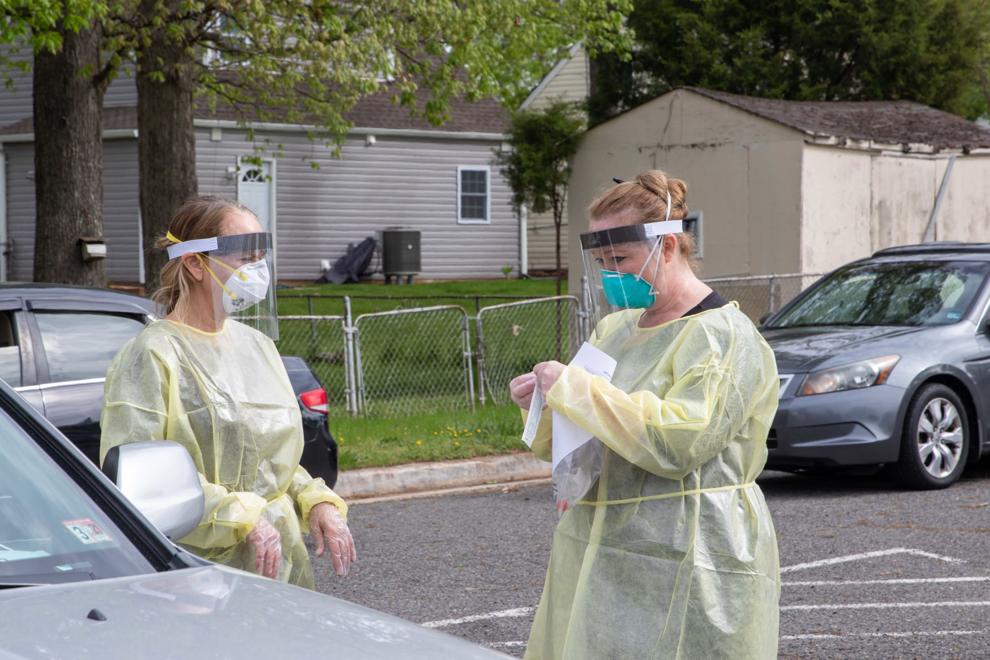 Construction, grocery store workers seek tests
Right now, the clinic has only 20 free testing kits available per day, which are provided by local health department, Sutter said. Around 15 tests are reserved by appointment for patients who meet specific criteria to receive a test, meaning they are both symptomatic and have been in contact with someone who has COVID-19. The remaining five are for walk-in patients given on a first come-first serve basis. 
"Most of the people that are showing up to get tested are frontline workers that are either working construction or in our grocery stores," Sutter said. 
Sutter said that there is "absolutely" a correlation between what the clinic is seeing on the ground and newly released data showing that Hispanic and Latino residents are being hit hardest by the pandemic. 
"We're 100% seeing correlations with the data that's coming out. [Our patients]are primarily Hispanics or Latinos that are actively still working," Sutter said.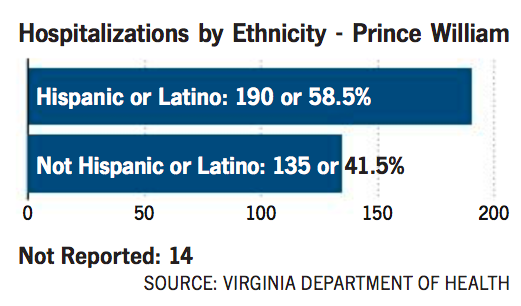 The Virginia Department of Health recently began displaying ethnicity data on their website that shows Hispanic and Latino residents make up an outsized share of COVID-19 hospitalizations in the Prince William Health District. It's the only health district in state where Latinos account for more than half of all admissions for the disease. 
As of Monday, May 11, Hispanic and Latino residents made up 58.5% of all COVID-19 hospitalizations in the Prince William Health District, or 190 of the 339 hospitalizations reported, even though they make up only 26% of the area's total population. 
The pandemic's uneven ethnic impacts aren't unique to Prince William County. Localities and states across the country are reporting similar findings as new data emerges. A recent Centers of Disease Control and Prevention report said nationwide data "suggests a disproportionate burden of illness and death among racial and ethnic minority groups."
According to the CDC, key social and economic factors, like living conditions, work circumstances, underlying health conditions and lower access to care, may be contributing to the disproportionate racial and ethnic impacts. 
COVID-19 'just starting to take off' in the immigrant community 
Simon Sandoval-Moshenberg, legal director for Legal Aid Justice Center's Immigrant Advocacy Program, said higher rates of illness and hospitalization among Hispanic and Latino residents across Virginia are "largely a function of the types of jobs people are working, and the lack of protection given to workers."
Many of the industries in which immigrants are overrepresented, such as construction, warehouse work and farming, have continued unabated during the crisis in Virginia, Sandoval-Moshenberg said.
"The industries in which [immigrants] work are the industries that have been hardest hit," Sandoval-Moshenberg said. 
Sandoval-Moshenberg cautioned against reopening Virginia businesses too quickly, calling the state government's goal of reopening on May 15 "a gaff" that would likely lead to increased spread of the virus among the state's immigrant communities. 
"In the immigrant community, this is just starting to take off. This is going to get worse," Sandoval-Moshenberg said.
Effort to reach Spanish-speakers under way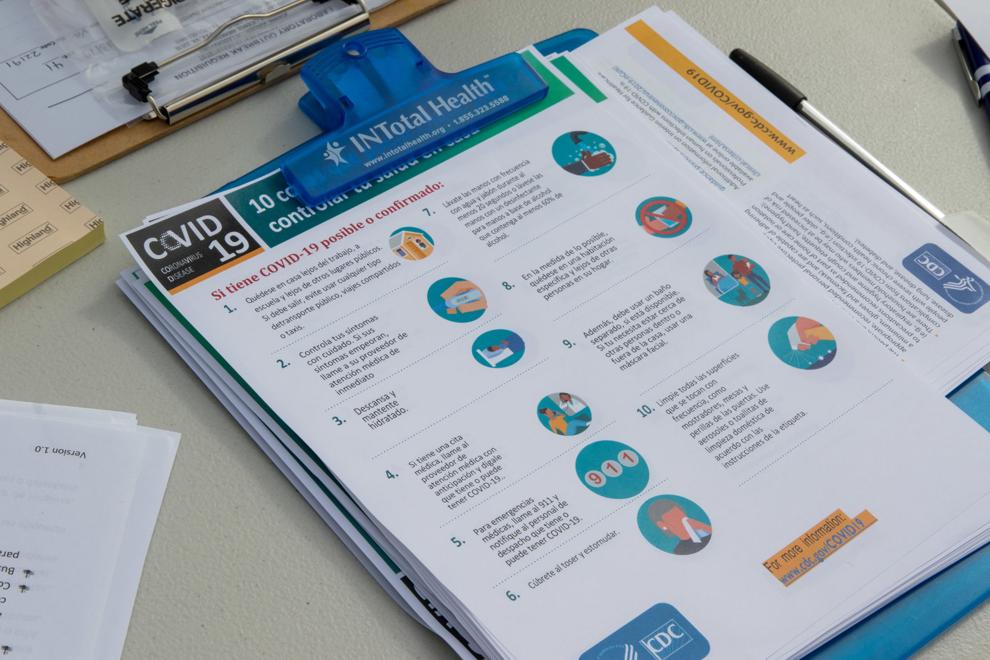 Prince William Health District Director Dr. Alison Ansher said last week the health district is conducting targeted outreach to the Spanish-speaking populations in Prince William, including planning a bilingual town hall and conducting surveys to learn more about the spread of the virus in Spanish-speaking communities. 
Ansher said the health district is working with free clinics, including MAP Clinics, that are doing COVID-19 testing on their patients to ensure that they have access to sampling kits.
Sutter said the amount of testing kits they receive from the local health department is limited because testing supplies, like swabs, are still in short supply. But Sutter said she expects testing supplies to become more plentiful in Virginia as the state continues to ramp up its testing capabilities.
"We're hoping those numbers start to go up," Sutter said. "We're only limited by our ability to get the sampling kits."
The clinic serves thousands of low income and uninsured patients in Fairfax and Prince William counties. It began with their flagship clinic in Manassas Park in 2013 and has expanded to a total of 10 Northern Virginia clinics since then, with seven clinics in Prince William and three in Fairfax. 
Right now, only the Manassas Park clinic is testing for COVID-19. The rest have moved to telehealth to continue serving their existing patients without putting staff or patients at risk, Sutter said. 
During the crisis, Sutter said the organization has shifted its resources to focus on its Prince William clinics where "there is a significant unmet demand among vulnerable populations," like the uninsured, those experiencing homelessness, and those being released from jail.
Where free testing is unavailable, Sutter said the cost of the COVID-19 test remains a barrier for low-income and uninsured individuals. The average cost of a COVID-19 test is around $200 for uninsured individuals, "which is certainly outside of what the most vulnerable, uninsured or underinsured were able to handle," Sutter said.
"We have major inequities around testing," Sutter said. 
The George Mason University and Partners Clinic in Manassas Park is located at 99 Tremont St. and can be reached at 703-993-5880. The website is here.