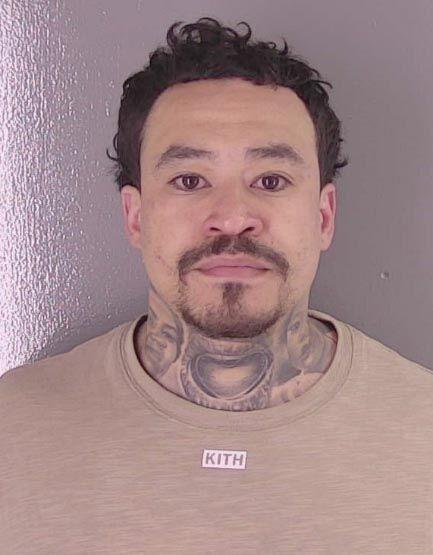 One of the three Manassas men arrested in connection with the fatal shooting of a 24-year-old Remington man was linked to the scene of the crime by data from his court-ordered ankle monitor, according to charging documents. 
Jose Vidal Pereira, 31, of Manassas, is one of four people who have been arrested and charged with murder and other felonies in connection with the April 22 death of Charles "Trip" Bopp III, 24, who was shot and killed when he interrupted what law-enforcement officers believe was a burglary at his home in Remington, located in Fauquier County. 
Bopp was found dead at 5:30 p.m. on Thursday, April 22, lying near his vehicle on the lawn of his home, located in the 1900 block of Freeman's Ford Road. 
Twenty-four-year-old Charles William "Trip" Bopp, III, the son of E. Sue Smith Bopp and Charles W. Bopp, Jr. of Remington, was a passionate dairy farmer, whose early years were spent preparing him for a life on the farm. He was killed April 22 during an apparent daytime burglary at his home in Remington.
Pereira was arrested in Aug. 12, 2020, on drug charges including possession and conspiracy to distribute a schedule I or II drug, according to court records. 
He was released from the Prince William-Manassas Regional Adult Detention Center on Sept. 2, 2020, on "intensive" pre-trial supervision, according to court records. 
Pereira was wearing an ankle monitor as one of the conditions of his pre-trial release, according to the criminal complaint filed with his arrest. 
"The GPS location from his ankle monitor shows him at [Bopp's home] at 5:26:54 p.m.," the document says, which is "consistent with the time frame that the murder took place."
Surveillance video also put a 2008 Saturn Vue owned by Pereira's father at Bopp's home around the same time, the complaint says. 
Pereira is charged with first-degree murder, burglary, conspiracy to commit burglary, and use of a firearm in a commission of a felony in connection with Bopp's death. 
The other two Manassas men charged in connection with Bopp's death are Martin Anuar Martinez, 30, who was arrested on Monday, April 26, in Texas, and Darren Nathaniel Davis, 36, who was arrested Wednesday, April 28, by Fauquier sheriff's deputies. Both are being held without bond.
Jury Beatrice Guerra, 28, of Woodbridge, was arrested Saturday, April 24. She is charged with first-degree murder and entering a dwelling with intent to commit a felony and was denied bond in a court hearing Thursday. 
Pereira has criminal record dating back more than decade. In 2009, he was convicted on drug distribution charges and sentenced to seven years of probation.
In 2013, he was convicted on two misdemeanor counts of distributing marijuana and one count of shooting in a public place. He was sentenced to seven months in jail on those charges. His probation was revoked and he was sentenced to another year in jail for violating the terms of his probation.
Contact information for Pereira's attorney was not immediately available.
Reach Coy Ferrell at cferrell@fauquier.com