Did you know that the major stars of the National Association for Stock car Auto Racing (NASCAR) once raced right here in Prince William County?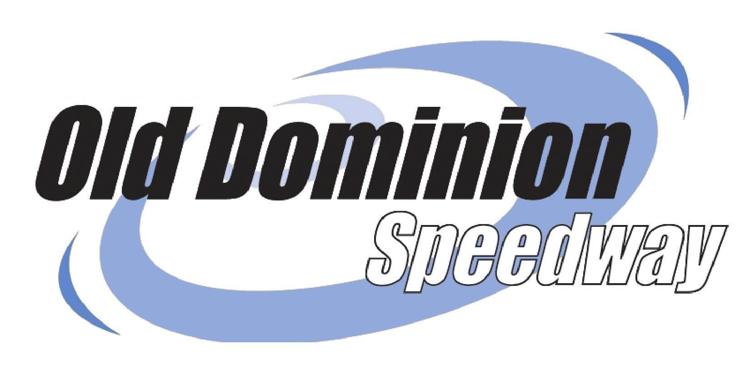 Well, they did, from the late 1950s to the mid-1960s at our own "Old Dominion Speedway" near Manassas. I'm guessing that I don't have to tell you that Prince William was a very different place back then. Cecil Hylton had just started building Dale City. There were still lots of farms around Manassas and even some near Woodbridge. Pickup trucks with gun racks were a common sight on the mostly two-lane roads, many of which were just barely two lanes and unpaved. There were still lots of families living here who had been here for generations. The transition to the bedroom community of today was just starting.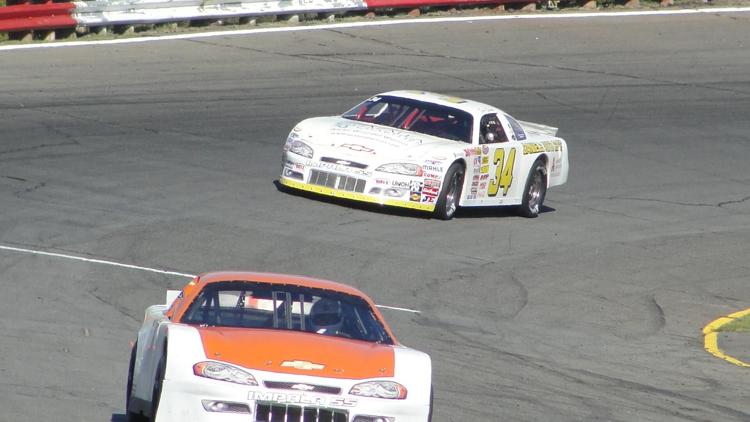 NASCAR was also a much lower-key organization back then, and the cars were much closer to actually being "stock." Before the mega-sponsorships and multi-million-dollar team budgets of today, the racing teams would basically buy a car off the lot, install a roll cage and other safety items, modify the suspension and engine, and go racing.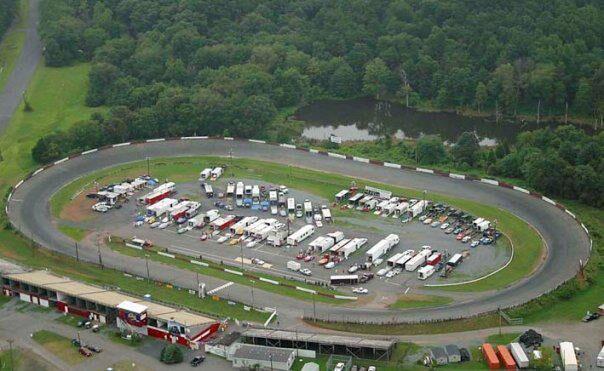 The drivers often modified their own cars, and the race purses were a major source of their income. There were more NASCAR races held at all types of tracks and the drivers tried to hit as many as they could each season.
Old Dominion Speedway, which was across Va. 234 from the county fairgrounds, thrived in this era. The Gore brothers, Wally and Al, bought Old Dominion's predecessor, Longview Speedway, in 1952. After purchasing the 22-acre property, they converted the flat quarter-mile dirt oval to a 3/8-mile paved banked oval and hired a promoter to increase interest in the track. Wally Gore helped organize the Northern Virginia Stock Car Club so they'd have a formal organization. They also added a drag strip. 
After these changes and initiatives, the track became more successful and profitable back in the day when racetracks dotted the country, including in the D.C. area. There were tracks in Beltsville, Aquasco, Dorsey, and Marlboro (later expanded to include a sports car road course), all in Maryland. 
Most folks in the D.C. area didn't have to go too far to see a race. Most of the time, these tracks hosted local drivers who battled it out on Saturday nights. It was all much less formal back then. Spectators could even walk right up to their favorite drivers after a race at Old Dominion to talk and maybe even have a beer with them if they were willing. 
Big names: Richard Petty, Worth McMillion, Wendell Scott
But then Old Dominion went big-time. NASCAR's premier Grand National class (now the Cup series) raced at Old Dominion as early as 1958, but didn't return until 1963. Race purses were still important to the drivers, and promoters would also provide incentives to the stars, knowing they would draw a bigger crowd. 
Many of the NASCAR stars of the day raced here in those years, including Richard Petty, David Pearson, Bobby Allison, Neil Bonnet, Darrel Waltrip, Ned Jarret, Junior Johnson and Tiny Lund.
Richard Petty won twice, in 1963 and 1965. Junior Johnson won the other race in 1965. Ned Jarret won twice in 1964: a 400-lap race in July and a 500-lap race in September. A Virginia driver with a great name -- Worth McMillion -- raced in every Grand National race at Old Dominion except 1958. And that was his real name. Worth was short for Worthington!
Wendell Scott, the first Black NASCAR Grand National driver and one of only three in NASCAR's premier series to this day, finished sixth in that 500-lap race in September 1964. Scott ran 495 races in his 13-year NASCAR career, winning one. 
It's noteworthy to mention that Scott persevered during his career, lasting from from 1961 to 1973, despite facing lots of discrimination. He finished top 10 in points for four seasons in a row, despite being barred from some series races in the deep South due to the color of his skin. Even his only win in Jacksonville, Florida, in 1964 was marred by a racial incident. Another driver was initially announced as the winner, and Scott was not rightfully declared the winner until hours later after most everyone had left the track. His family only received the race trophy in 2010 -- 20 years after Scott died. 
The other Black Cup drivers include Willy T. Ribbs, in 1986, and now, Bubba Wallace. Wallace spearheaded the recent effort to ban the Confederate Flag at NASCAR races. He just joined Michael Jordan's new NASCAR team (yes, THAT Michael Jordan!). The road to ending racism is long and winding, but Scott, Ribbs and Wallace have accelerated us along that road. 
Just like Prince William County, NASCAR grew up, and Old Dominion's Grand National heyday ended in 1967. With heavy manufacturer support and the advent of big sponsorship dollars, the Grand National cars had become too fast and the crowds too large for the smaller tracks like Old Dominion. Even so, the track remained successful for many more years, in large part due to the Late Model Stock racing class that track promoter Dick Gore pioneered. The class reduced costs for local racers, increasing the car count for each race and thereby the paying spectators.
It was the progression of Prince William County to a bedroom community that doomed the speedway in the end. All those new folks who moved in near the racetrack weren't too pleased when the engines roared on a Saturday nights. Even mufflers and sound walls couldn't calm the outcry. The track shut down for good in 2012.
So, the race engines are silent now, replaced by the drone of traffic. The fearless, grease-smeared throttle-jockeys have moved on -- replaced by commuters in SUVs. The last owners of Old Dominion opened a speedway south of Fredericksburg after developing the Old Dominion property with townhouses. 
But if you open your window and listen closely as you drive down Va. 234 south of Manassas on a Saturday night, you might still hear the echoes of the roaring V-8 engines and the cheering crowds.
Reach Martin Jeter at sanmar02@aol.com