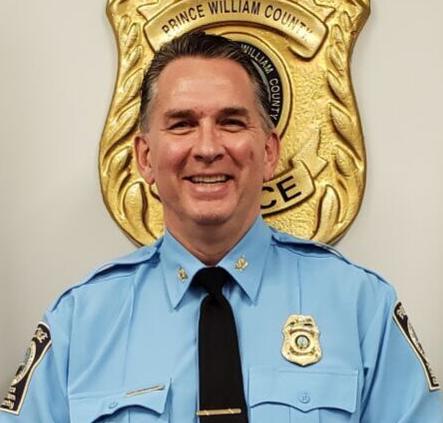 Hispanic and Black drivers traversing Prince William County are searched and arrested more often by local police than other groups, according to newly released police traffic stop data. But local police say they are not yet ready to draw any conclusions from the numbers. 
In the last six months of 2020, Hispanic and Black drivers accounted for 74% of 205 vehicle searches conducted by local police officers and 78% of all 175 traffic stop-related arrests. By comparison, white drivers accounted for 26% of vehicle searches and 21% of arrests during the same time period. 
Additionally, police pulled over Hispanic drivers using "terry stops" -- or pretextual stops -- at higher rates than other groups. A terry stop allows police to detain a person based on suspicion of criminal activity. 
Of the 41 terry stops reported in six-month period, 18 involved Hispanic drivers, 14 involved white drivers, seven involved Black drivers and two involved Asian drivers. 
Local police officers made 14,662 traffic stops between July 1 and Dec. 30, 2020, or an average of about 80 a day. Of those, white drivers accounted for 39% of all local traffic stops; Black drivers accounted for 29%; Hispanic drivers accounted for 26%; and Asian drivers accounted for 4%.
The vast majority of those stops -- 97% -- resulted in either a traffic ticket or a warning. Only 1% of stops resulted in a vehicle search or arrest.
Prince William County is a "minority-majority" jurisdiction. The county's population is 43% white, 24% Hispanic, 20% Black and 8% Asian, according to 2019 U.S. Census data. 
Vehicles searches occurred most often along heavily traveled county roadways. Most vehicle searches occurred on Jefferson Davis Highway, Dale Boulevard and Prince William Parkway in Woodbridge; and on Sudley Road, Sudley Manor Drive and Linton Hall Road near Manassas. 
Very few vehicle searches occurred in the far western parts of the county, or in the mid-county area between Dale City and Manassas. 
Traffic stop data was released in accordance with the Virginia Community Policing Act – a new law that requires police officers to collect race and ethnicity data for traffic stops to be compiled in a statewide database. The law is aimed at banning racial or "bias-based" profiling by law enforcement.
The law was sponsored by Del. Luke Torian, D-52nd, of Dumfries, during the Virginia General Assembly's 2020 session. It took effect on July 1, 2020. 
Prince William County Police Chief Peter Newsham addressed the department's data collection efforts in a May 6 Facebook Live video, his first live-streamed "Ask the Chief" event, which he conducted with county Human Rights Chairman Curtis Porter. Newsham said data collection, from traffic stop data to use-of-force reporting, can help "drive decisions" for the department. 
 "Once you have the data you have to ask the important questions. First of all, what exactly does this mean for Prince William County? And then, are there things we need to do in law enforcement to change this?" Newsham said. 
Police spokesman 1st Sgt. Jonathan Perok said the department is "ready to adjust our traffic enforcement efforts if necessary," but added that it is still too early to draw any conclusions from the first six months of traffic stop data. 
"Although we applaud the data collection effort and believe it will be extremely valuable in making future informed decisions around policing, it would be misleading and irresponsible to draw any conclusions at this point," Perok said in an email. 
Prince William police presented a small portion of the traffic stop data to its Citizen's Advisory Board in January. The CAB is an 18-member board established in 2017 that meets regularly to provide the department with advice on policing policies and community outreach. 
The presentation included demographic data for all traffic stops but did not include any demographic data pertaining to arrests or vehicle searches. 
Several Citizen's Advisory Board members – including Prince William NAACP President Cozy Bailey and the board's Dar Al Noor Mosque representative Da'in Johnson – said the presentation provided only a preliminary look at the data. 
"Some inferences can be taken, and I would agree that there is a hint of disproportionate stops for people of color. We have to recognize that, while we do have a good police department here, we're not immune to some of the things that do occur on other forces in the country," Bailey said. 
Racial justice and equity issues, including policing, have been put under a microscope in Prince William County in recent months. The board of county supervisors formed a Racial and Social Justice Commission last year, following the police killing of George Floyd in Minnesota in May 2020.
The commission is tasked with creating potential policy recommendations aimed at combatting racial inequities in county government services, schools and policing. The commission began meeting in January and will provide recommendations to the Prince William Board of County Supervisors in December.