Local Democrats will gather for a nominating caucus Sunday, Feb. 24, to pick their candidate for the upcoming April 9 special election to fill the last few months of the late John Jenkins' term on the Prince William County Board of Supervisors.
Jenkins, a Democrat, held the Neabsco District seat on the county board for 36 years until his death Feb. 6.
The "unassembled caucus," informally known as a firehouse primary, has already drawn the interest of at least three Democratic candidates: Victor Angry, Patrick Jones and Don Shaw.
All have until 12 noon on Saturday, Feb. 23, to formally file as candidates in the nominating contest by submitting application paperwork and a $600 filing fee. 
The Prince William County Democratic Committee is planning a forum for the declared candidates to be held at 4 p.m. Saturday, Feb. 23, at the Dale City Volunteer Fire Department, Station 13, 13511 Hillendale Drive in Dale City. Del. Elizabeth Guzman, D-31st, will moderate the forum. 
Guzman will ask the candidates questions submitted from the audience in an effort to provide voters an opportunity to hear their views on a variety of local issues, said David Pala, executive director of the Democratic committee.
Voting in the nominating contest will take place from 3 to 7 p.m. the next day -- Sunday, Feb. 24 – also at Dale City Volunteer Fire Department Station 13. 
Voters must bring a picture I.D. to verify they reside in the Neabsco District and must sign a "caucus declaration form," pledging they are Democrats and will support the Democratic candidate in the April 9 special election.
The committee is holding the caucus on Sunday because candidates have only five days – until Tuesday, Feb. 26 – to declare their candidacy in the special election. The timeline is the result of the board of supervisors' decision to hold the election in fewer than 60 days. 
In its announcement of the caucus Thursday, the committee said it had received the necessary waiver from the Democratic Party of Virginia to hold the caucus without the mandated seven days' public notice.
Centered in Dale City, the Neabsco District leans strongly Democratic. In 2018, more than 70 percent of voters in every Neabsco precinct cast votes for incumbent Sen. Tim Kaine (D) over Prince William Board of Supervisors Chairman Corey Stewart, the Republican nominee for Virginia's U.S. Senate seat.
That means the winner of Sunday's nominating contest will have a strong chance of winning the special election against a Republican candidate – if there is one. Prince William County Republican Committee Chairman Bill Card declined to comment Thursday about whether the GOP would field a candidate in the race.
Regarding the candidates, both Angry and Shaw issued press releases Thursday announcing their intent to run in the firehouse primary.
Angry's announcement called the special election "historic," saying it could be the county's opportunity to elect its first African-American supervisor. 
Angry was the first African-American to hold the title of command sergeant major of the Army National Guard, in which he served for 23 years.
Now retired, Angry "continues to work in public service as a Dale City volunteer firefighter, motivational speaker [and] leadership development instructor," his statement said.
Angry and his wife raised their children in Dale City, where they attended Prince William County schools. If elected supervisor, Angry's statement said he intends to hold "immediate listening sessions" on the county budget proposed this week.
"I believe that service to others is the true test of leadership and key to one's own success, as well as the key to the success of a community," Angry said in his statement.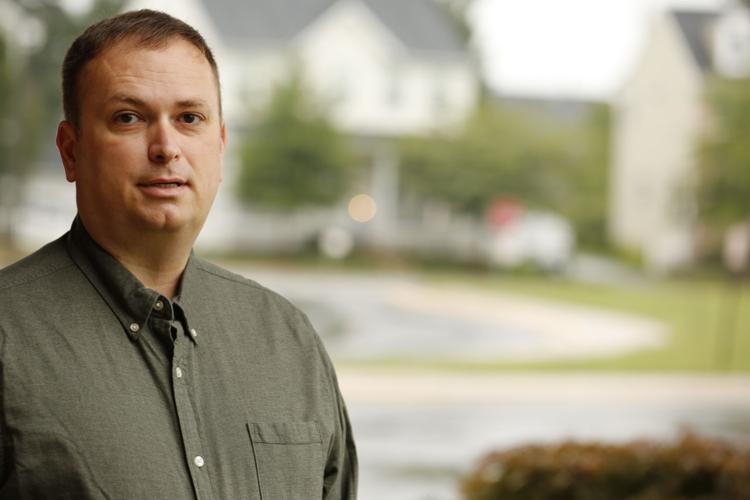 Shaw is a retired U.S. Air Force senior master sergeant who also served as a senior manager in the federal government, according to his statement.
He currently serves as a vice president in a veteran-owned small business and as a volunteer in many different organizations, his statement said.
Shaw served on Jenkins' budget committee, which he chaired last year. He is also a former Neabsco Director of the Committee of 100, a member of the ARC/Insight Board of Directors and a former chairman of the Prince William County Democratic Committee.
Shaw and his wife, Joyce, established a community forum called "Potluck and Policy," which is in its third year. The series' aim is "to bring the community together to discuss important issues and share a meal," Shaw's statement said. 
Shaw and his family first moved to the Neabsco District in 1997, and "except for a short period of time after 9/11 when the Army moved them away from the area," have lived in Prince William County continuously since then, his statement said.
Shaw ran unsuccessfully for elected office twice when he and his family lived in western Prince William prior to moving back to Dale City in 2016. Shaw ran in 2013 for the 13th District state delegate's seat, losing to former delegate Bob Marshall (R), who won with 56 percent of the vote. Marshall went on to lose his seat to Del. Danica Roem (D) in 2017.
Shaw also briefly ran for the Brentsville District seat on the Prince William Board of Supervisors in 2014. He later withdrew from the race.
"Public service is not about those in office, but about the people they serve," Shaw said in a statement. "John [Jenkins] embodied the ideal public servant, and if so honored to succeed him in office, I would hope to continue that legacy."
Reach Jill Palermo at jpalermo@fauquier.com