More than 300 motorcyclists gathered outside the National Museum of the Marine Corps early Sunday morning ahead of what organizers said would be the last Rolling Thunder to descend upon the nation's capital in a loud show of support for U.S. veterans and to call attention to those who never came home.
The number was almost twice the 150 to 175 riders who usually stage outside Triangle museum ahead of the big ride, which has happened annually on Memorial Day weekend for the past 31 years.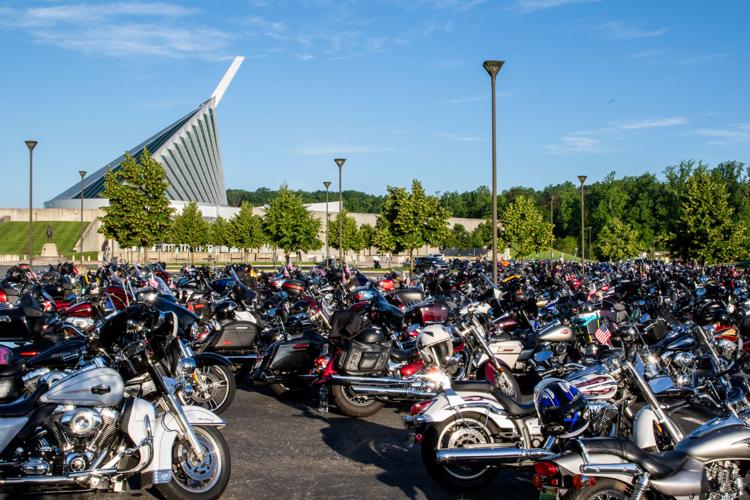 Bill Watson, a retired Marine who helped direct the action, said it was the largest turnout since local riding groups began gathering in the museum parking lot several years ago for a pre-event ceremony and police escort up Interstate 95 to the Pentagon.
Watson and others attributed the turnout to the announcement, made last December, that 2019 would be Rolling Thunder's last year. Reasons cited for ending the annual ride include the rising cost and logistical challenges of organizing it.
Many said they don't believe it.
"We'll see," said Dennis Hellberg, when asked how he felt about Rolling Thunder's demise. Hellberg is president of the Band of Brothers, a riding club comprised mostly of retired and former U.S. Marines who organized the day's events.
"There's too many people who understand the value and the heart-felt motivation necessary to do this," he continued. "The reality of this is, it's a national effort and it has a lot of support."
Hellberg, himself a former U.S. Marine, said organizers and individual members of motorcycle clubs plan months in advance for each Rolling Thunder ride. Some at the museum Sunday morning had travelled from as far away as North Carolina, Florida and Illinois to join them on the ride to the Pentagon, the main staging area for the event.
Most years, about 200,000 motorcycles travel into Washington to circle the National Mall and Capitol building before arriving at the Vietnam Memorial in a roaring spectacle that more than lives up to its name.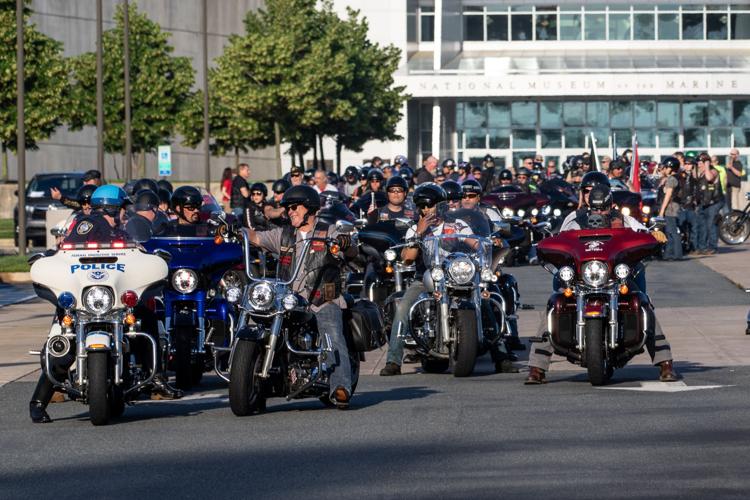 As many as 1 million riders were expected to take part in Sunday's event, according to early predictions.
"It's our honor to ride in the memory of those who have fallen," said Jack Hill, of Strength and Honor, a motorcycle club oriented around law-enforcement officers, fire fighters and first-responders. "This is done in the memory of people that have sometimes been forgotten. This is our moral duty."
Bill Snyder, who serves in the Navy and rides with Strength and Honor, called the ride "inspiring."
"So many people come out to support this cause," Snyder said. "Sometimes you watch the news and think people don't care, but they do."
"I'm not concerned it's going to be the last one," said Bryant Halstead, of Fredericksburg, a former Marine who now works for the Stafford County Sheriff's Office.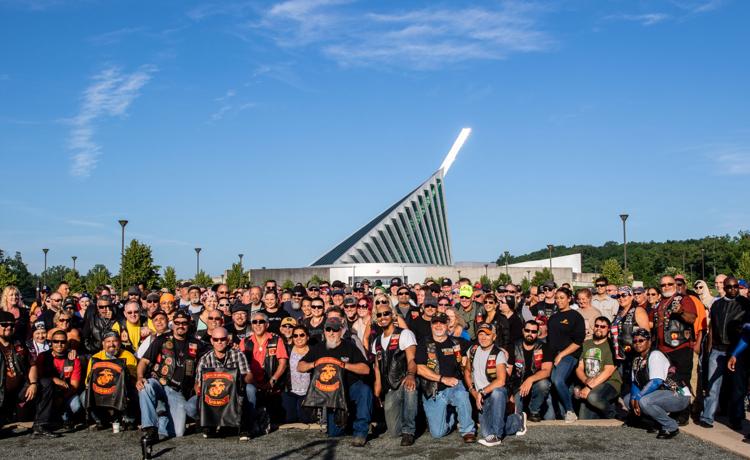 "It's been advertised as such, but I hope with the outpouring of folks, they might figure out some way to keep it going."
Andrea Watson said she and her husband, Bill, were not riding this year but had been Rolling Thunder regulars for years.
"Vietnam was my war. Those were my friends who went over there and we need to know where they all are," she said. "And we need to remember how badly they were treated when they all came back."
Watson said "it's kind of sad" the national Rolling Thunder ride is ending. But she said she agrees that organizing multiple rides around the country, as is planned, could do more to further the event's overall goal, which is to raise awareness of veterans' issues and to work toward a full accounting of every servicemember still listed as missing in action.
Before the group set out on their trek up I-95 north about 7:30 a.m. Sunday, Hellberg gathered the riders for a short ceremony.
A group of Young Marines presented the colors. They all said the pledge, sang the national anthem and bowed their heads in prayer.
Then, Hellberg offered a short pep talk of sorts to those concerned the ride would be their last.
"We're hoping this isn't the last year. We're hoping the presence is big enough, and we hope that the future of Rolling Thunder, whatever it is, won't be lost," he said.
Finally, the riders sang the Band of Brothers' theme song: Billy Joel's "Goodnight Saigon."
That's when the Band of Brothers linked shoulder-to-shoulder with Strength and Honor, the Grim Reapers, the Lone Wolves, the Borinqueneers and the Unleashed Beasts, swaying in unison as they sang of "six weeks on Parris Island" and how they'd "all go down together."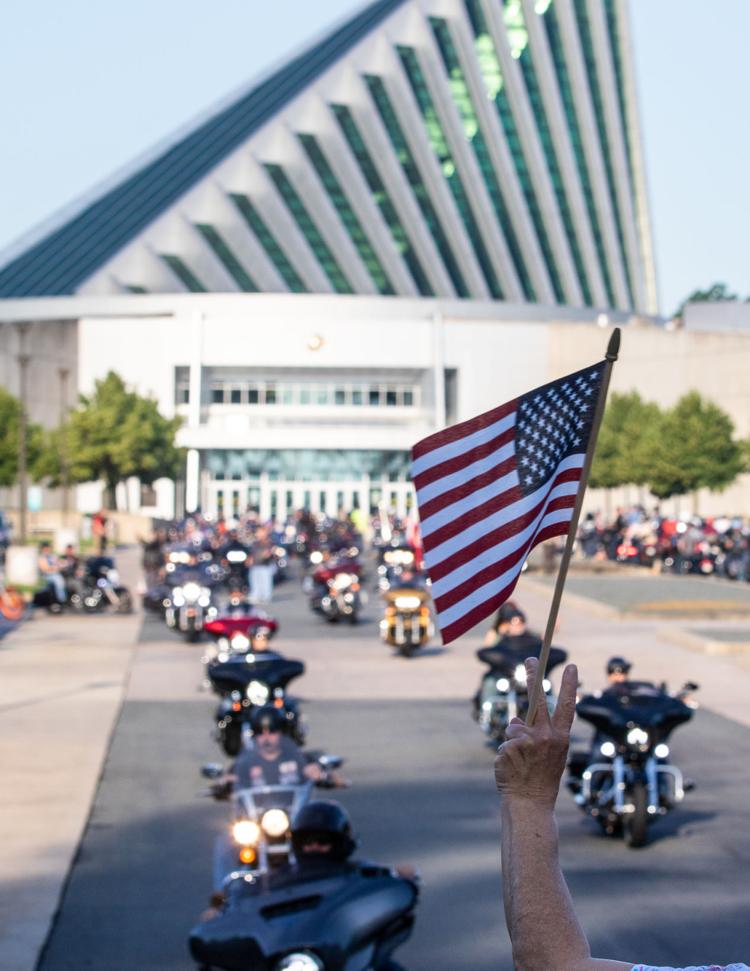 "All right," Hellberg called at the song's end. "Let's ride."
Reach Jill Palermo at jpalermo@fauquier.com