Josh King is the apparent winner in Tuesday's Democratic primary for the Prince William County sheriff's race.
With all precincts reporting as of 9 p.m. Tuesday, King was defeated Dumfries Town Councilman Brian Fields with 64.73 percent of the vote.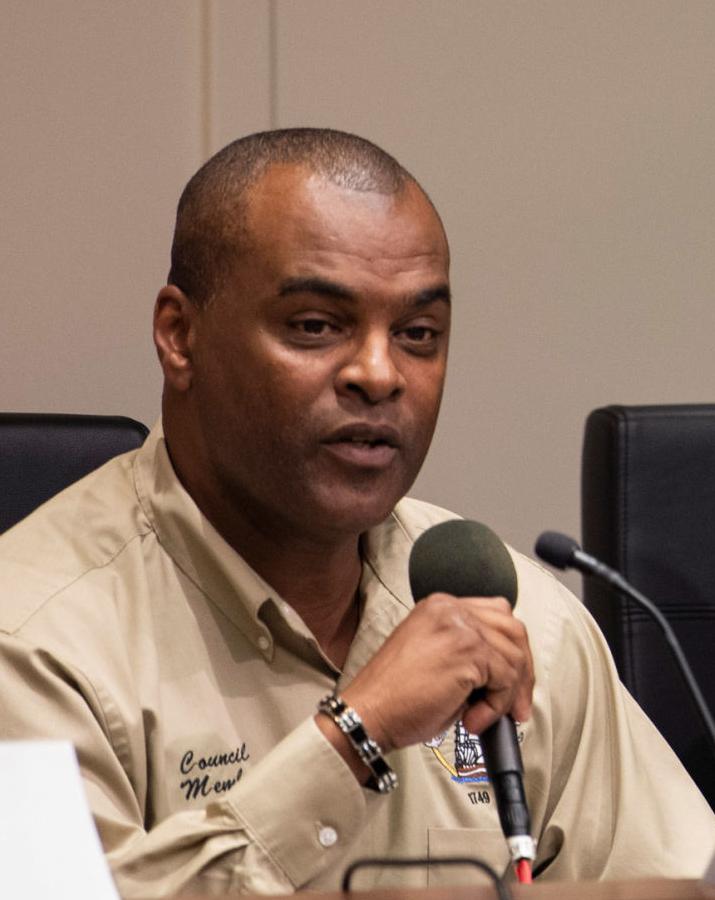 King, 38, is a Fairfax County sheriff's deputy who has twice run unsuccessfully for the Democratic nomination in the Virginia House of Delegates' 2nd District race. King said he believed he was successful against Fields in Tuesday's primary race because of his focus on better training for sheriff's deputies, especially when dealing with adults and children with special needs.
King, a U.S. Army and Iraq War veteran, is the father of three children, including a teenage daughter who has autism.
"Having more services for [people with special needs] and having more law-enforcement officers trained to be able to assist if something happens to them is important," King said.
Better training and better awareness of the needs and traits of people with special needs should be "a priority," King said. "Not just for us, but citizens should also know."
"People need to know how to recognize the signs" of distress among disabled people "to keep things from escalating," King added.
If elected in November, King said he would strive to involve the Prince William County Sheriff's Office in more community events to build relationships with the community and especially with young people.
King is a native of Mississippi who grew up in Chesapeake, Virginia. He served in the U.S. Army for more than five years as a military police officer and was deployed to Iraq twice, in both 2003-04 and 2005-06.
If elected in November, King has said he would push to end the county's controversial 287(g) agreement with Immigration and Customs Enforcement that authorizes Prince William sheriff's deputies to act as immigration agents in the county jail.
In a May candidate forum in Manassas, King said the 287(g) program is inappropriate in a majority-minority community and "has been used to discriminate against people of color."
"I want to find another way of dealing with this immigration problem, but I don't think us trying to detain and deport [undocumented immigrants] is the way," King said.
King will face incumbent Sheriff Glendell Hill in the Nov. 5 general election.
Reach Jill Palermo at jpalermo@fauquier.com