Plainclothes U.S. Immigration and Customs Enforcement officers have targeted and pulled over at least two people in their vehicles and arrested them on immigration charges in Woodbridge and Manassas in recent weeks, a tactic local attorneys say they have never seen before. 
A Woodbridge man alleges that ICE officers created a false story to pull over and arrest his 25-year-old boyfriend on Thursday, Aug. 13, in Prince William County. ICE officials confirmed the arrest but denied their officers used a false story.
In a separate incident in Manassas, a 47-year-old father of two was pulled over on his way to work by ICE officers and arrested. Both men remain in ICE custody.  
The reports came as a surprise to Prince William County Chief Public Defender Tracey Lenox and Lisa Shea, a longtime local immigration attorney, both of whom say they have never heard of ICE officers using such tactics in the county. 
"Whether they are intending to do it or not," ICE officers are "essentially impersonating local law enforcement," Lenox said in an Aug. 22 interview. 
"Nobody else uses a blue light to pull people over but local law enforcement. That's what you think of when you see lights behind you. You think, 'Damn, I'm speeding or something, I'm getting pulled over by the local police,'" Lenox added. "If ICE starts to utilize the trappings of our local law enforcement, that is an enormous problem."
An ICE spokesman said Friday, Aug. 25 that those arrested by ICE officers were targeted for enforcement by ICE, and that the agency's enforcement actions are not conducted at random.
ICE declined to comment on whether the vehicle-stops and arrests are linked to the end of the 287(g) agreement between ICE and the Prince William Manassas Adult Detention Center.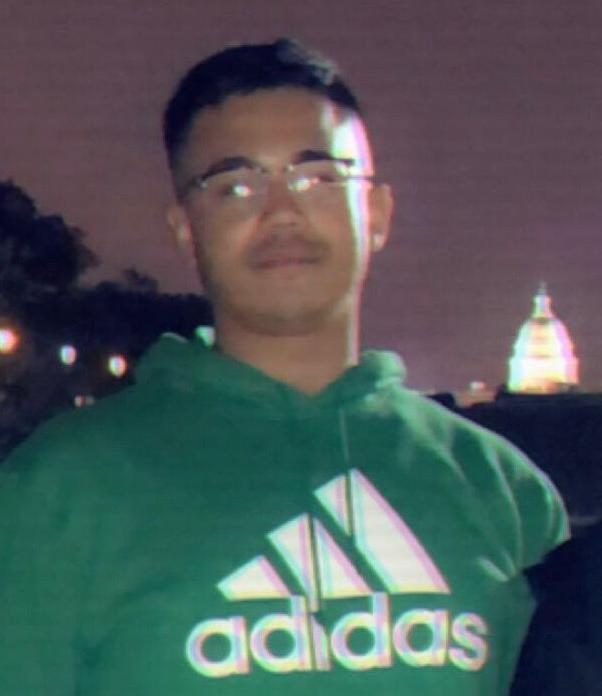 Josh Ayala, 21, said he and his boyfriend, Luis Valladares-Cruz, 25, were driving to a Starbucks on the morning of Thursday, Aug. 13, when they were pulled over by unmarked law enforcement vehicles on Occoquan Road shortly after turning out of their Woodbridge neighborhood.
Ayala said he saw flashing lights in the rearview mirror, prompting Valladares-Cruz, who was driving Ayala's car, to quickly pull over to the side of the road. 
"The first thought I had was that it was the police," Ayala said.  
Ayala said that after stopping the car they were approached by three plainclothes officers wearing black vests with patches that said "POLICE" in bold, white letters. Ayala said the officers told them he and Valladares-Cruz were being pulled over "because [their] vehicle matche[d] the description of a vehicle that was affiliated with a crime in the area."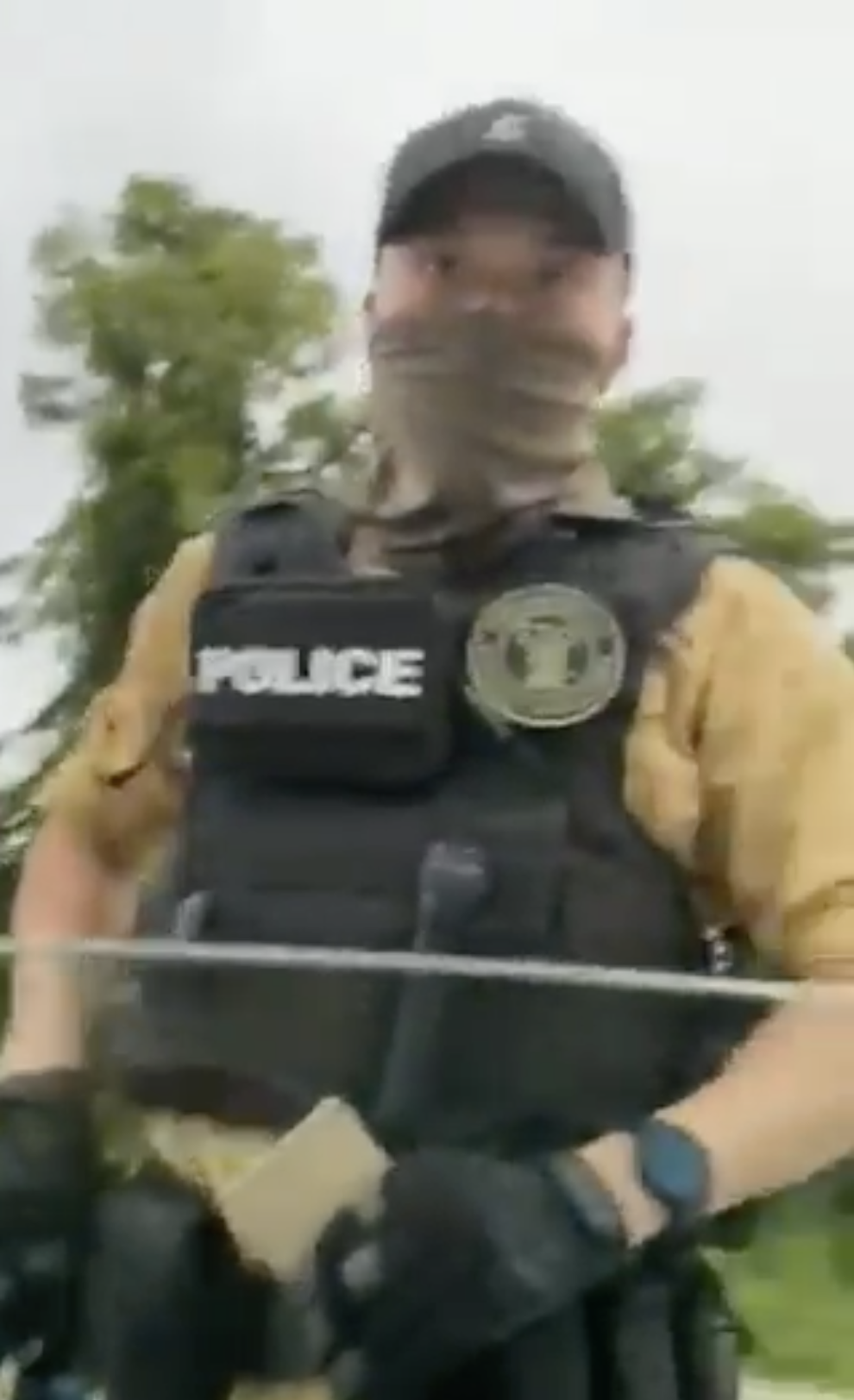 Ayala said the officers then asked them for their identification cards, which they quickly handed over. Ayala said he thought that by providing their IDs they would be helping the local police officers find the person they were looking for. 
"We're like, okay, they're probably undercover investigating whatever crime is affiliated with a vehicle that looks like mine," Ayala said in an Aug. 14 interview. "We had nothing to hide."
But Ayala said the officers returned several minutes later and told Valladares-Cruz to get out of the car. They said they had a warrant for his arrest and told him "to put his hands behind his back," Ayala said. 
That's when Ayala said he became alarmed that the officers were not local police and began filming the arrest. In the video, the officers can be seen handcuffing Valladares-Cruz outside the car. As Valladares-Cruz was being arrested, he can be heard telling Ayala the officers are "immigration." 
Ayala said that Valladares-Cruz was taken to an ICE detention center in Caroline County, where he remains in custody. 
Ayala said Valladares-Cruz came to the United States from Honduras with his parents when he was 7 years old and has lived in Prince William County for most of his life. Ayala said that if Valladares-Cruz were to be deported, he has family in Honduras but doesn't know them very well. 
"He never grew up around them and doesn't know them like normal family … since he was taken here at a really young age," Ayala said. 
ICE: Valladares-Cruz subject to 'final order for removal'
ICE spokesman Kaitlyn Pote said Valladares-Cruz was "the intended target" of an enforcement action on Aug. 13. In an Aug. 18 email, Pote further said the arresting ICE officers "did not claim to represent any other law enforcement agency or purpose." 
"While ICE officers travel in unmarked vehicles, they can easily be identified by their agency-branded badges and protective gear," Pote said. 
Pote said officers arrested Valladares-Cruz for immigration violations "based on the fact that he is subject to a final order of removal issued by an immigration judge" and that he has an active arrest warrant in Georgia for failing to appear in court for an April 2016 charge of possession of marijuana with intent to distribute.
ICE declined to comment on how many vehicle-stops and arrests have been conducted in Prince William County in recent weeks. 
In a separate incident, a 34-year-old Manassas woman who asked to remain anonymous said her husband was pulled over by plainclothes officers in unmarked vehicles and arrested shortly after he left their home to go to work. 
The woman said her husband told her in a phone call from an ICE detention center that he was pulled over three blocks from their home. She asked to remain anonymous because she said she is afraid that telling their story might lead to retaliation against her husband and her family by ICE. 
"If he knew he was going to be arrested by ICE, he never would have left the house that morning," she said in an Aug. 20 phone call.
Her husband has lived in the United States since he was 9 years old, she said, and was the breadwinner for the family. She said she is not currently employed.
Prince William County Police spokesman 1st Sgt. Jonathan Perok said ICE has federal authority to make arrests in Prince William County without permission from local police "or any required prior notification to our department." 
In an Aug. 20 email, Perok further said motorists "are required to stop" if approached by an unmarked vehicle with flashing lights, and that the officer making the stop "should identify themselves and present any necessary identification."
Perok added that "if there's a concern" about the identity of the officer, the person being pulled over "can contact the non-emergency line and ask if it's a police officer … and an officer can be dispatched to the stop." Perok said the police department was unable to comment on tactics used by ICE.  
Lenox said her greatest concern about ICE officers' pullover tactic is that undocumented people in the county will refuse to pull over if they see flashing lights in the rear-view mirror. 
"If our undocumented population starts to believe that the feds are pulling them over like that, you're going to get people fleeing, refusing to pull over. And that undermines the ability of our local police department to do their jobs effectively in these communities," Lenox said. 
Lawsuit alleges ICE 'ruses' to make arrests
While ICE officials deny their officers made false claims or impersonated local police officers in the arrest of Valladares-Cruz, several investigative news reports about ICE tactics include firsthand accounts in which similar tactics were used, including false stories and posing as local law enforcement officers.
The ACLU of Southern California filed lawsuit in April 2020 alleging that these "ruses" used by ICE violate the U.S. Constitution. The lawsuit claims "ICE officers routinely engage in ruses in which they impersonate other law enforcement officials to induce community members to 'consent' to officers entering their homes or to lure them out of their homes to conduct warrantless immigration arrests." 
"As part of these ruses, ICE officers routinely wear uniforms that have 'POLICE' written on them," the lawsuit says. "Typically, only after arresting unsuspecting residents do ICE officers reveal their true identities and purpose."
Shea, the Manassas immigration attorney, said she has had clients who have been arrested by immigration officers "posing" as officers or employees of other government agencies. But this is the first time in her 20-year career that she has heard of ICE pulling over vehicles to make an arrest, she said. 
"I have had clients where ICE has posed as the Department of Social Services. I have heard multiple accounts of them posing as other kinds of government officials, whether its law enforcement, police, social services or child protective services," Shea said. "What I have not come across is an actual pullover. I haven't heard of them, in moving traffic, pulling a car over."
Shea added that, to her knowledge, ICE is "allowed to use trickery to arrest people" because civil offenses, such as violations of immigration law, don't require the same kind of protections "from a due process perspective as they would a criminal offense." 
"There's no Miranda warning that an immigrant has before arrest," Shea said.
Shea said reports that ICE have been pulling undocumented people over in their vehicles is "terrifying" and poses a danger to the community at-large. She too said people might refuse to stop their vehicles if they think they are being pulled over by immigration officers, leading to eluding chases or crashes. 
"If ICE is doing this, you're going to have immigrants who are not pulling over when the police pull them over," Shea said. 
Shea compared the tactics to "Nazi Germany."
"We're just disappearing people into unmarked cars," Shea said.