Loudoun County Supervisor Geary Higgins is the apparent winner in the one Republican race on the ballot in Prince William County today – the contest to replace retiring state Sen. Dick Black in the 13th District.
With 100 percent of the vote reported, Higgins was defeated his opponent and fellow Loudoun County Supervisor Ron Meyer with 79.68 percent of the vote.
The district, which includes parts of Loudoun and Prince William counties, is one of only two in Northern Virginia that remain in GOP hands.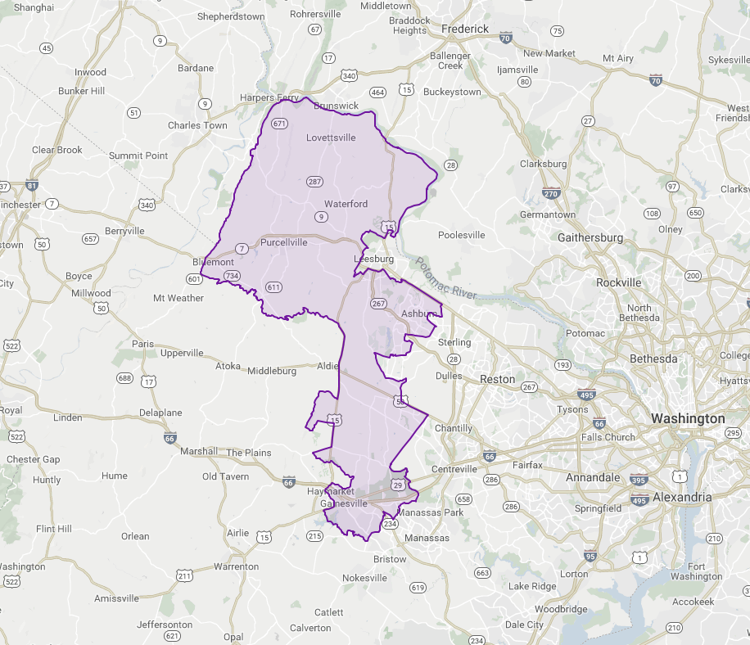 Republicans hold 21 of 40 seats in the state Senate and 49 of 100 seats in the House of Delegates. The close partisan divide makes the 13th District state Senate seat key to both parties' efforts to control the state General Assembly. It's sure to be among the most closely watched races this November.
Higgins had Black's endorsement in the as well as that of Prince William County Supervisor Jeanine Lawson, R-Brentsville. 
Campaigning before Tuesday's contest, Higgins said people in Loudoun and Prince William share the same quality of life concerns: transportation, preservation of rural lands "and keeping taxes and spending under control."
Higgins said he's worked to "preserve what we can of our history and aesthetics" in his Cotoctin District, which hasn't seen the growth that's occurred in eastern Loudoun.
Higgins also said more could be done to maintain "a viable rural economy" by promoting such ventures as breweries, wineries and bed and breakfast operations.
Higgins was elected to the Loudoun Board of Supervisors in 2011 and re-elected in 2015. He also served as the Catoctin representative on the Loudoun County School Board from 2000 to 2004.
Higgins is the vice president of Labor Relations for NECA, Inc., in Bethesda, Maryland.
Higgins will face Del. John Bell, a Democrat, in the Nov. 5 election.