It's not every day that a person sees a uniformed police officer wearing a pink tutu while riding a bicycle along the streets of Haymarket.
Last Saturday, Oct. 5, was special because that cop was on a mission to help save lives through the early detection of breast cancer.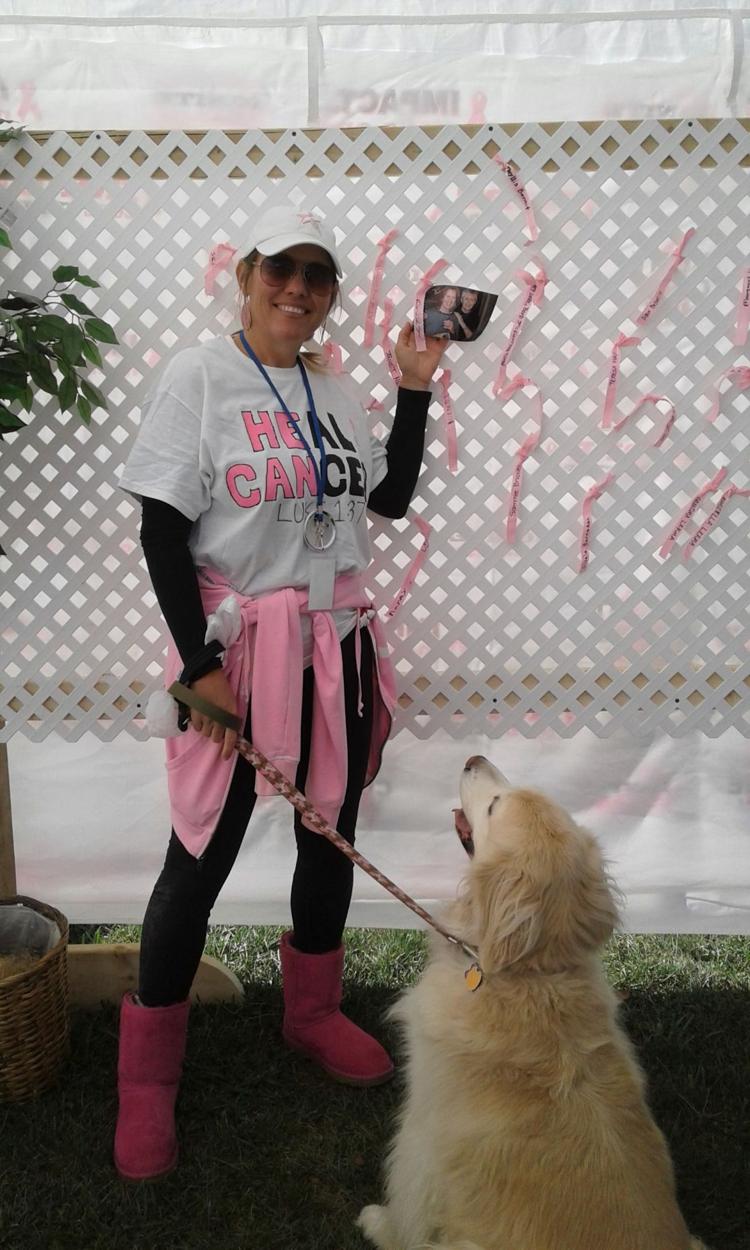 Others also sported tutus and pink accessories during the 3.1-mile walk from the QBE Business Park at 14604 Washington St. through Haymarket for the third annual Haymarket Police breast cancer awareness 5K.
The 180 walkers and event sponsors raised more than $5,000 for the Novant UVA Health System Breast Center Mobile Mammography Unit — a 38-foot 2014 Winnebago coach converted into an advanced screening mammography clinic that provides a vital preventive health service to women in Culpeper, Fauquier and Prince William counties.
During the event, Middleburg Police Chief A.J. Panebianco, who lost his wife, Amy, to breast cancer in 2014, read a letter of gratitude he wrote to the Town of Middleburg for letting him spend precious quality time with her before she died. He spoke about her life as a mom, hospice care nurse and school nurse. She was 49.  
"I'm a cop.  I'm supposed to protect her but I couldn't," Panebianco said. He warned listeners the disease is out of their control.  
"If you're here and you've never had a mammogram, there's a bus right here," he said, pointing to the Novant mobile mammography unit in the QBE parking lot.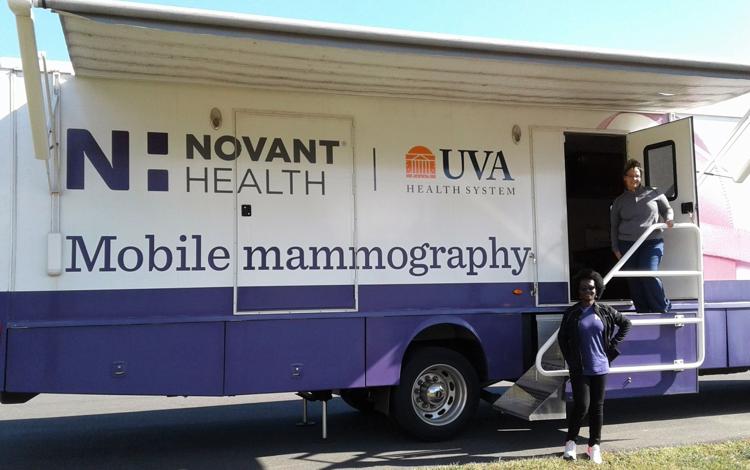 The unit is equipped with a 2-D diagnostic machine that can perform about 25-30 mammography screenings a day. The program provides access for all women regardless of their ability to pay.  
Kandice A. Michael, director of oncology services at Novant UVA Health System, touted the benefits of adding genetic testing to annual mammography screenings, which she said, "gives women a leg-up for managing their health." 
A popular slogan for Breast Cancer Awareness Month is "fight like a girl." Bristow resident Wendy Keen, 52, talked about how she combats a rare form of inflammatory breast cancer since her diagnosis in May.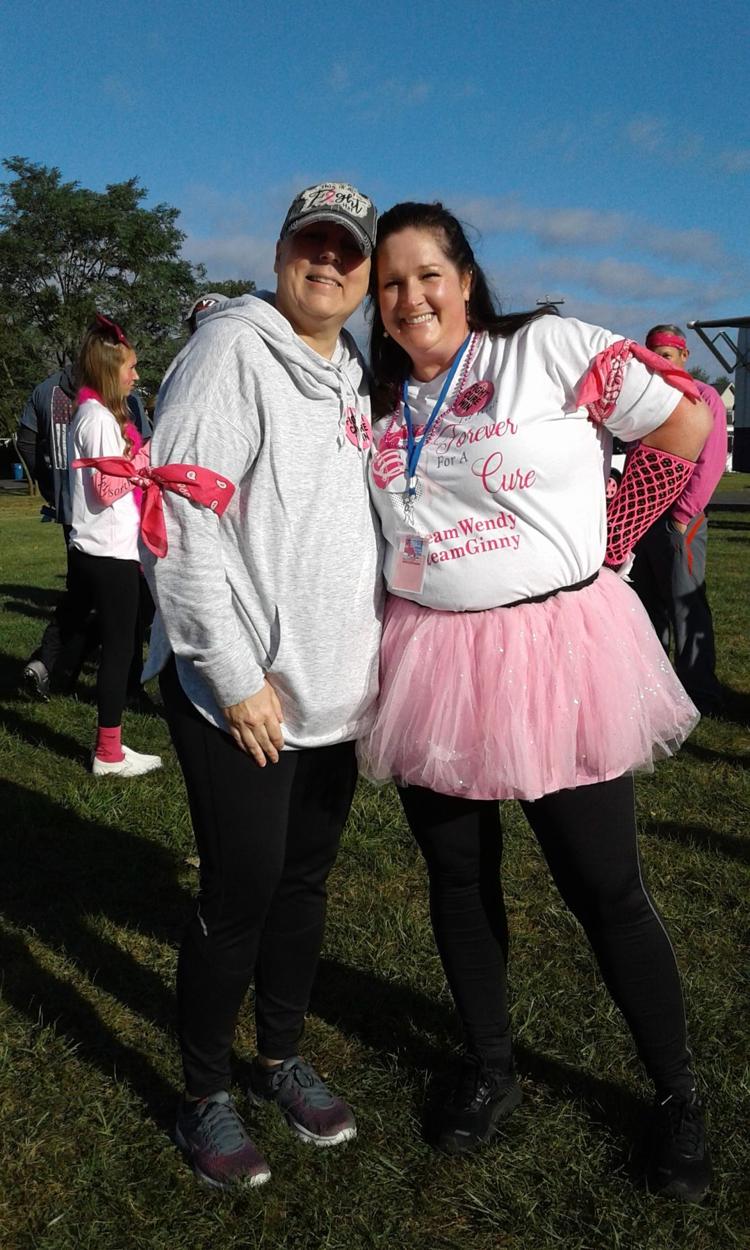 "It's been a battle," she said, describing a roller-coaster-ride like experience with ups and downs. Keen completed six rounds of chemotherapy and endured a bilateral mastectomy. 
"I still have six weeks of radiation," she adds, "and eight months of targeted therapy."  
"I have so much support from my friends and family," Keen said as she posed for photos with seven members of her team, including her "rock star supporter" Latisha Brooks, 47, of The Plains.
 "It means the world to me," Brooks said. "She's here and can walk with us."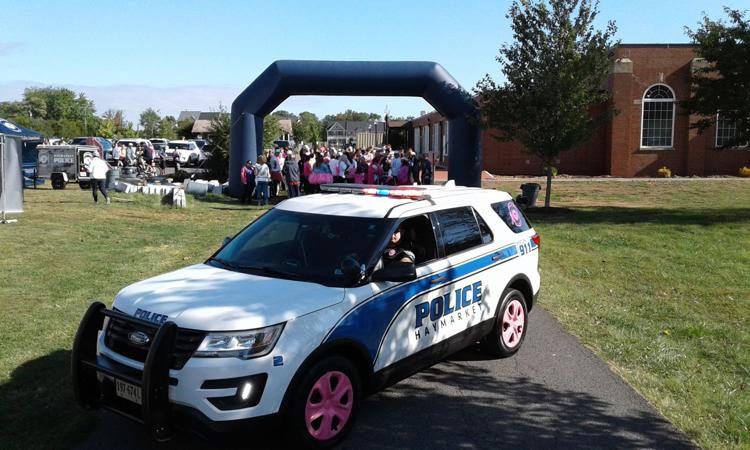 "I feel great," Keen said before the walk began.
Correction: This story has been updated to note that Novant UVA Health System Breast Center Mobile Mammography Unit has a 2D diagnostic machine, not a 3D machine. The latter is available at the Novant UVA Health System's medical centers in Manassas and Haymarket. The Times regrets the error.