Republican gubernatorial candidate Glenn Youngkin drew nearly 100 supporters to a campaign rally in downtown Manassas Monday afternoon. Recent polls show an increasingly close race between Youngkin and his Democratic opponent Terry McAuliffe heading into the final stretch of the 2021 election cycle.
At the campaign stop, Youngkin outlined his vision for the commonwealth on issues such as taxes, education and the economy, and said he wants to stand up to the "liberal, progressive agenda that's been trying to turn Virginia into 'California east.'"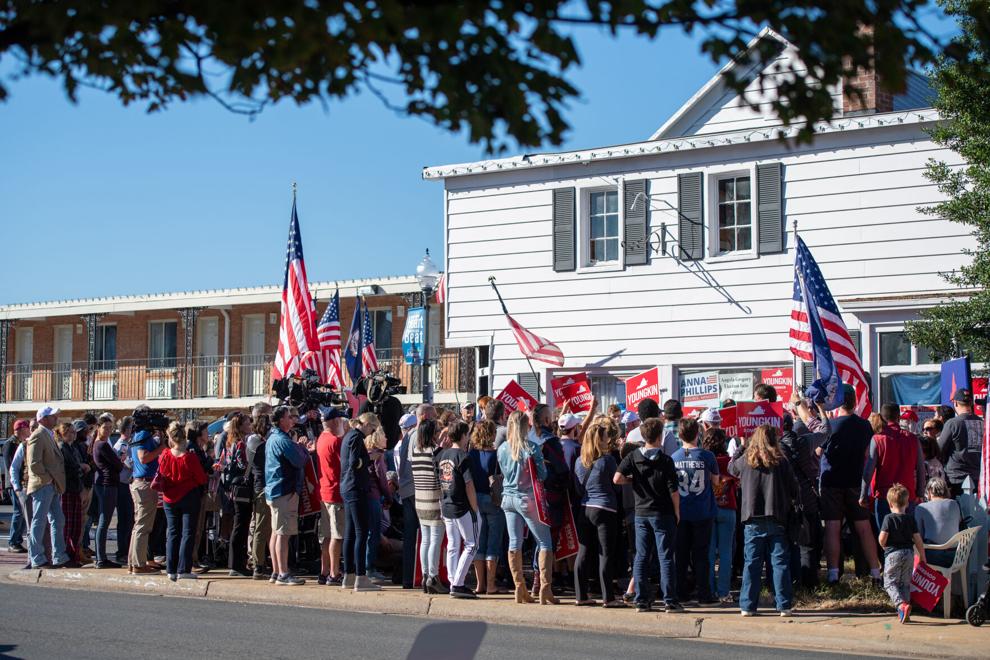 The event was held at 3 p.m. Monday, Oct. 18, outside the Manassas Republican Committee office on Center Street in downtown Manassas. 
Youngkin said his first act as governor would be to lower the cost of living in Virginia by cutting taxes. He said he would eliminate state and local taxes on groceries, suspend a 5-cent increase of the gas tax, and use $1.6 billion of Virginia's revenue surplus to provide Virginians with a one-time, $300 tax rebate. Youngkin has estimated his tax relief plan could cost $1.8 billion in one-time costs with recurring tax cuts amounting to $1.4 billion per year.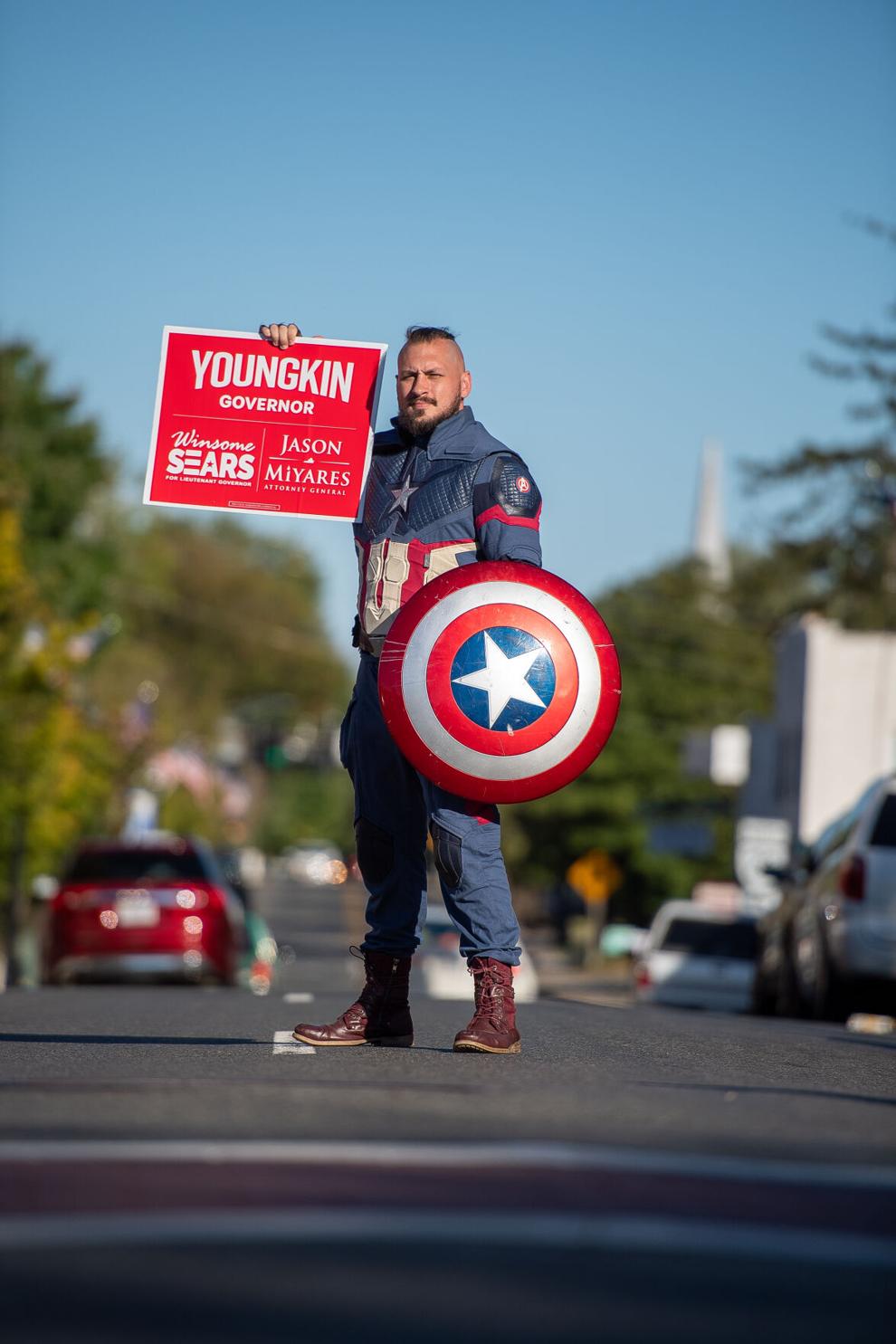 "We're going to declare the largest tax rebate in the history of Virginia," Youngkin said at the rally. 
Cutting the commonwealth's grocery tax alone would cost more than $500 million annually in Virginia, Stephen Haner, a state tax policy expert at the Thomas Jefferson Institute, said in an interview with WVTF. Suspending the gas tax would eliminate an additional $200 million from Virginia's transportation fund used to pay for roads, transit and rail projects.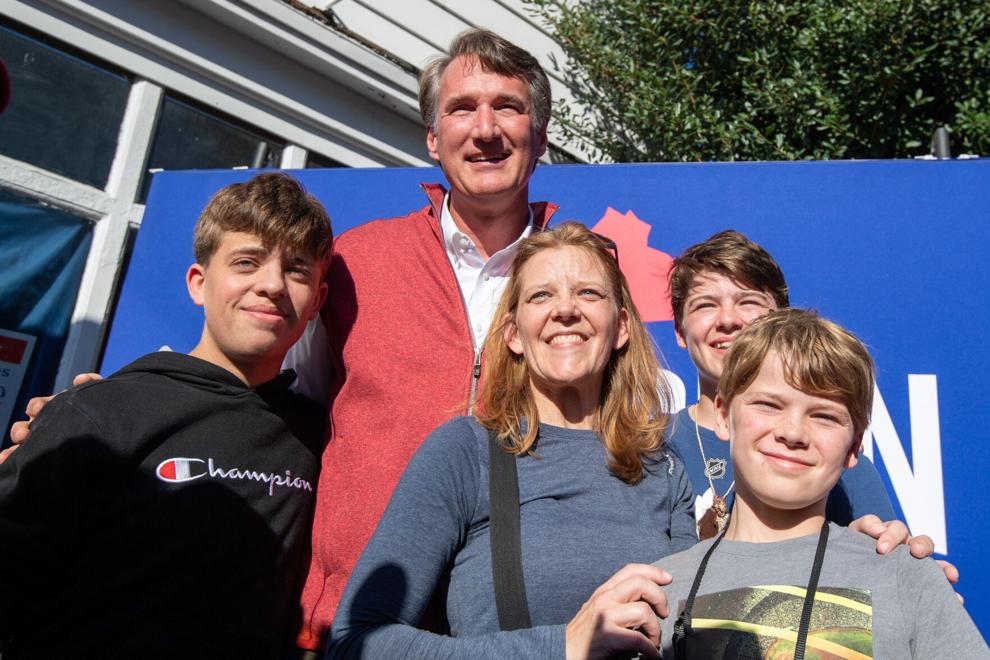 Youngkin drew the loudest applause for his plans to revamp Virginia schools, which he said are "failing our children." He said he would improve Virginia's school system by opening more charter schools and by launching "the most aggressive school choice program in the history of Virginia." Youngkin said Virginia has only seven charter schools statewide while nearby North Carolina and Maryland each have more than 100 charter schools. 
"We're going to launch 20 charter schools on day one. It is a down payment. We're going to close this gap over four years and give parents a choice within the public school system to decide where you want your child to go to school," Youngkin said. 
Charter schools are publicly funded, tuition-free and independently run. Around 3 million students attend charter schools in 43 states. Most charter schools are in urban areas, and a disproportionate number of charter school students are Black and Hispanic, according to a 2019 report from the Brookings Institution.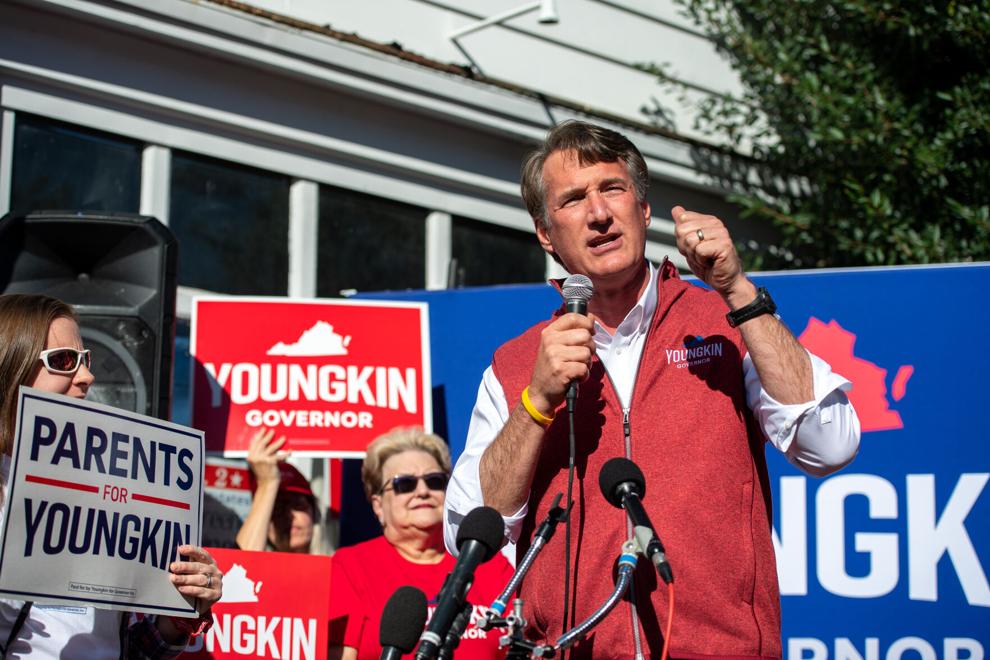 Youngkin also promised to make record-breaking investments in Virginia public schools and increase teacher salaries. McAuliffe has also said he would also boost teacher salaries above the national average and invest $2 billion annually in Virginia schools if elected. 
Youngkin said he would ban "critical race theory" from being taught in Virginia schools, although critical race theory is not currently part of Virginia's education curriculum. Youngkin said he would not "allow a political agenda to be in our classrooms that will absolutely tell our children that they have to view everything through a lens of race."
Critical race theory has become a conservative flashpoint in the last year. But the term was first coined in 1989 by attorney and scholar Kimberlé Crenshaw and has its roots in 1970s legal writings of Derrick Bell, the first tenured African American law professor at Harvard University. One of its central tenets is that racism is structural rather than only personal, and that laws and institutional practices can have racist outcomes without racist intent.
Conservative lawmakers in some states are passing anti-critical race theory bills. Texas Gov. Greg Abbott (R) signed a bill in September prohibiting educators from teaching certain concepts about race, including "that slavery and racism are anything other than deviations from ... the authentic founding principles." Education groups and teachers unions have pushed back on new laws that would restrict teaching about race and racism in school. 
McAuliffe said during a recent debate that Youngkin is using critical race theory as a "big dog whistle." 
Youngkin also outlined his plan to boost Virginia's economy by adding hundreds of thousands of jobs, cutting regulations and declaring a 12-month tax holiday for small businesses in Virginia. Youngkin said his plan would create 400,000 jobs and 10,000 startup businesses to boost the economy, although he did not get into specifics about how he would accomplish those goals. 
Youngkin has claimed that Virginia has had zero job growth between 2013, when McAuliffe first took office, and 2020, a claim recently analyzed by economists in a Virginia Mercury article. Virginia added 492,000 jobs between the end of the Great Recession in 2010 and February 2020, said to Bob McNab, an economics professor at Old Dominion University, in an interview with Virginia Mercury. Those gains were temporarily wiped out by the pandemic in 2020, McNab said, but the commonwealth has since rebounded, adding about 314,000 jobs since then. 
Youngkin is running alongside former delegate Winsome Sears for Virginia lieutenant governor and Del. Jason Miyares, R-82nd, for Virginia attorney general.
McAuliffe is running with Del. Hala Ayala, D-51st, for lieutenant governor and incumbent Attorney General Mark Herring, who is seeking a third term. All 100 seats in the Virginia House of Delegates are up for grabs. 
Early voting has begun in Virginia. The last day to vote is Tuesday, Nov. 2.