Gainesville High School opened its doors to students for the first time this August, and it couldn't have come at a better time.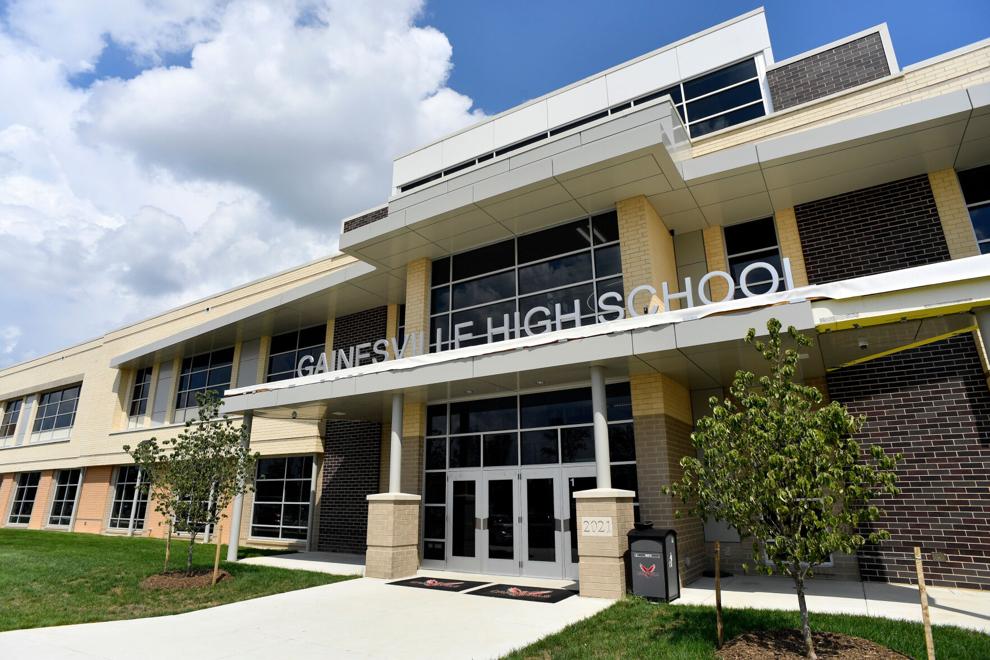 The new school is alleviating the overcrowding at three other western Prince William County high schools – Battlefield, Patriot and Unity Reed -- just as students are returning to in-person learning for the first time since March 2020. Against the backdrop of the COVID-19 pandemic, that's a big win for students, parents and staff, Gainesville High School Principal Neil Beech said.  
"We've relieved a lot of pressure on those schools. To alleviate enrollment in those schools when students are coming back, full-time, face-to-face, is certainly a win," Beech said.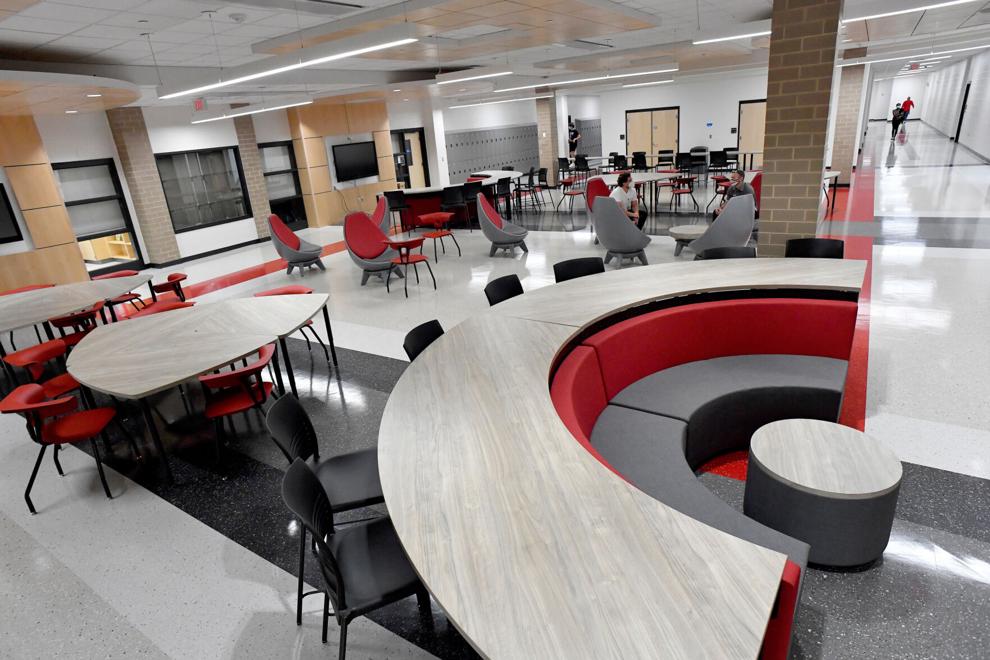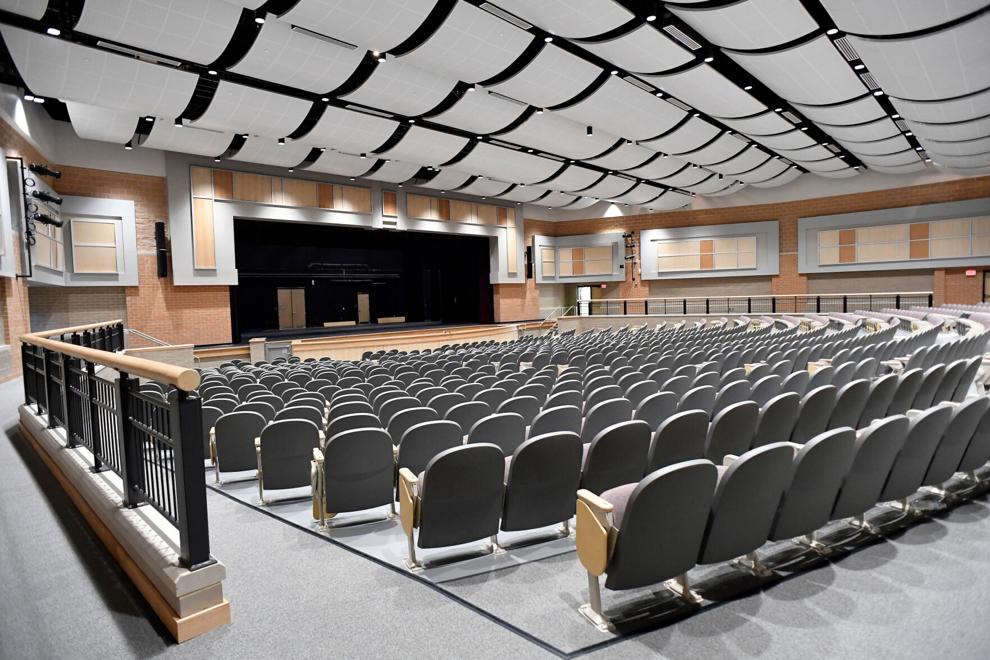 Last school year, Battlefield High School was 855 students overcapacity and required 21 portable trailers, while Patriot High School was 764 students overcapacity, requiring 20 portable trailers. Unity Reed was 253 students overcapacity, requiring seven trailers, according to school division enrollment data.
Gainesville High School is Prince William County's 13th traditional high school and the third to open in the past decade. It was initially slated to open in 2018 and then in 2020 but was delayed after difficulties arose with its site. The school was planned for land proffered by the now-defunct Stone Haven development until the 1,000-home project met opposition from western county supervisors.
The school division ended up purchasing a site for the school for $23 million. Construction costs were $85.5 million, for a total cost of $108.5 million, according to state data. The school is located just off University Boulevard, behind Jiffy Lube Live.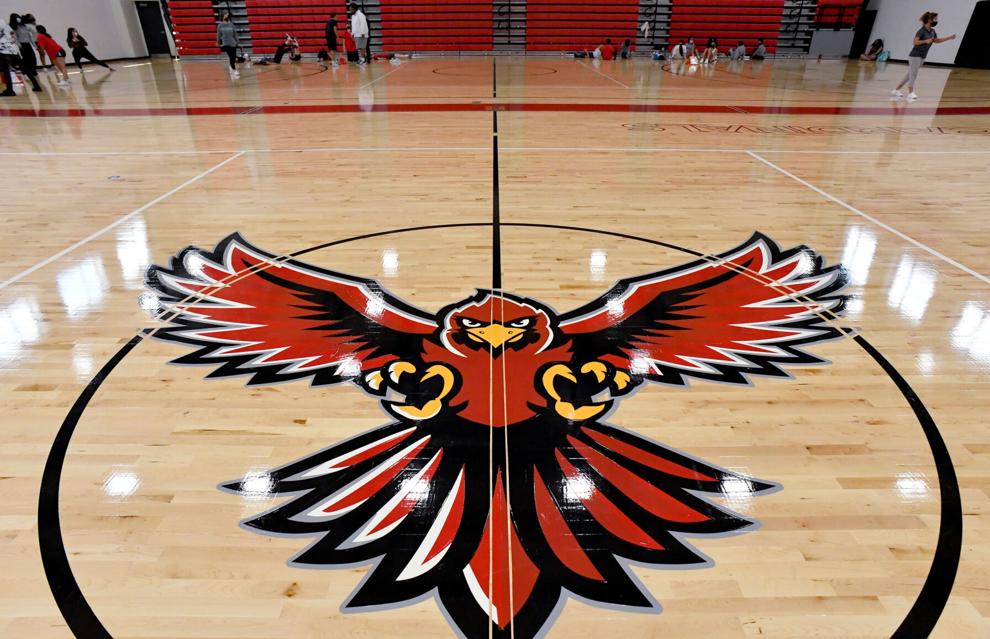 The new school has a capacity of 2,557 students. Already, 1,389 are enrolled this fall, and 99% are attending in-person with about 20 students opting for virtual learning. There are 96 teachers at the school and 120 total staff members including custodians, administrators, secretarial staff.  
Beech said that after 18 months of virtual learning, many students and staff "are excited to be back."  
More capacity, extended learning spaces 
Gainesville High School is similar in design to the last two high schools constructed in the county: Colgan High School and Patriot High School. But instead of curved architectural features, Gainesville was built with squared off designs to save money on construction.  
Gainesville's total capacity is larger than both Colgan and Patriot by about 450 students and is intended "to serve a larger population," Beech said.  
The school has a 1,300-person auditorium, two cafeterias, two courtyards and an outdoor amphitheater. There is also an "extended learning space" that is unique to the high school. The space is a large, open area with comfortable seating, desks and smart TVs for students and teachers. The seating includes comfortable, egg-shaped chairs and benches.  
The space could be used for a variety of activities ranging from student group projects and video game tournaments to public award ceremonies, Beech said.  
The school's library and media center are named for fallen Prince William County police Officer Ashley Guindon, who was killed during her first day on duty in February 2016 when she was shot while responding to a domestic dispute in Woodbridge.  
Guindon, who was also a U.S. Marine, was just 28 years old when she was killed in the line of duty. 
The school's student counseling center is named for Lillian Orlich, a longtime teacher and counselor who retired in 2017 at the age of 89 after a 67-year career as a teacher and counselor -- a career mostly spent in Prince William County at Osbourn and then Osbourn Park High School 
Also unique to Gainesville High School is its "Global Pathways Program," which allows students to choose some of their coursework based on a chosen concentration. The concentrations are wide-ranging and include areas of study such as criminal justice, engineering, performing arts and engineering.  
All students at Gainesville High School are required to choose a pathway and associated coursework with the help of faculty and staff. Students must complete four courses in their chosen concentration over the course of their four years in high school.  
Students can also complete a pathway "with distinction" by completing an extended learning experience plus 40 hours of leadership or community service, or by successfully completing an Advanced Placement "capstone" seminar class – typically taken during senior year – plus 40 hours of leadership or community service during high school. 
Students zoned for other western Prince William County high schools may transfer into one of three Gainesville High School pathways: math; health and biomedical sciences; and engineering, design and construction.  
"The idea behind the pathways program is that every student can find a pathway that meets their needs. It's intended to be inclusive in nature. It's intended to drive conversations for our students as they set goals for post high school," Beech said.  
Beech said the goal of the program is to capture students' imagination and "give them something that they want to get out of bed to come to school and learn."