Del. John Bell's decision to run for state Senate has four Democrats jockeying for votes in the June 11 primary, hoping to succeed him.
The 87th District includes parts of Prince William and Loudoun counties. The candidates include three attorneys and a recent college graduate.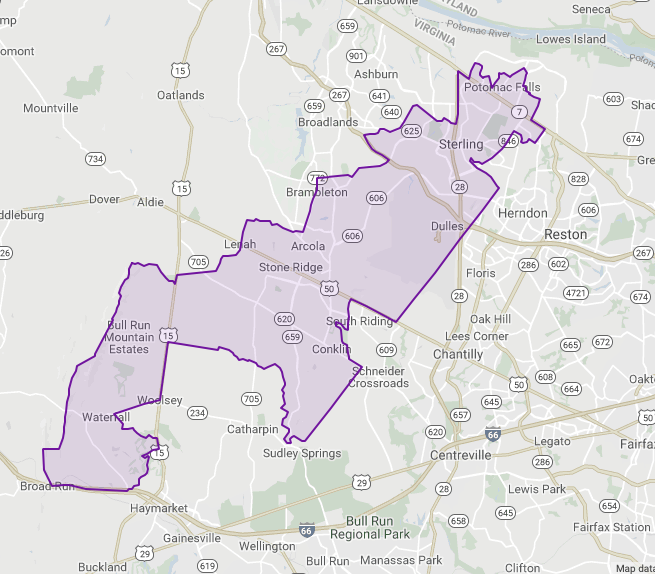 Hassan Ahmad is an immigration lawyer.  Suhas Subramanyam is a technology and regulatory attorney; and Johanna Gusman is a human rights attorney. The fourth candidate, Akshay Bhamidipati, is a recent college graduate and a cancer researcher at Johns Hopkins University, according to the Washington Post.
The winner of the June 11 primary will advance to the Nov. 5 general election to face Republican Bill Drennan, who does not face opposition for his party's nomination. Drennan is a retired Air Force colonel.
Hassan Ahmad
On his campaign website, Hassan Ahmad, of Sterling, calls for a mandatory waiting period to buy a gun and restrictions on the 3D printing of firearms. He decries the "overcriminalization" of minor offensives and supports moving away from privately operated prisons. 
Ahmad also said he supports a "commonwealth-wide living wage" above the Virginia's current $7.25 minimum wage, which matches the federal minimum wage.
Ahmad says he'd like to see all Virginians be eligible to obtain a state driver's license and pay in-state tuition rates at state colleges and universities, regardless of their residency status. 
Ahmad also says the state should make greater investments in green energy options and teacher salaries, while also funding more education support staff and reducing tolls.
Akshay Bhamidipati
Bhamidipati, of Chantilly, has a master's degree in molecular biology and is a cancer researcher at Johns Hopkins. He wants to make it easier for patients to know the cost of medical services and calls for Virginia's "certificate of public need" process to be reformed. The process controls the addition of certain kinds of health-care facilities based on whether there is a sufficient need for such services.
The current process, Bhamidipati says, keeps hospital monopolies intact and prevents competition.
Bhamidipati wants more money spent to raise teacher salaries and provide more treatment for those suffering from addiction. He calls for more effective background checks to keep guns out of the hands of criminals and the mentally ill and gun safety training to reduce accidental shootings.
Johanna Gusman
Gusman grew up in Sterling and attended Loudoun County public schools.
She calls for an end to "state-sanctioned violence and anti-black racism."
She supports "keeping fossil fuels in the ground" and does not support the Mountain Valley pipeline, a natural gas pipeline system spanning 300 miles from northwestern West Virginia to southern Virginia. 
Gusman said she supports the Green New Deal and its emphasis at creating green jobs and clean manufacturing processes. Gusman said she backs "common sense gun laws" and keeping immigrant families together rather than splitting up children and adults.
Gusman said she also wants an end the use of for-profit prisons. She supports expanding Medicaid and protecting access to medical insurance for people with pre-existing conditions and complex medical problems.
Gusman said she also wants teachers paid better, college to be more affordable and reforms made to the student loan system.  
Suhas Subramanyam
Subramanyam, of Ashburn, was an aide on Capitol Hill and an advisor to President Barack Obama on technology. Besides being a technology and regulatory attorney, he is also a volunteer firefighter.
Subramanyam says he supports more funding for public schools and expansion of early education and special needs funding.
He opposes all road tolls and would like the state to focus on attracting higher-paying jobs closer to where workers live to reduce commuting time.
Subramanyam also calls for price transparency to help citizens with their health care choices. He supports removing the work requirement as a condition of receiving Medicaid.
The candidate also supports decriminalizing marijuana and reviewing mandatory minimum prison sentences. 
Subramanyam supports using more sustainable sources of energy and preserving green space and "rural heritage areas."
Reach James Ivancic at jivancic@fauquier.com.