Two individuals in their 70s who reside in Culpeper County have tested positive for the coronavirus, according to Virginia Department of Health officials.
Both people reside in the same household, according to Dr. Wade Kartchner, director of the Rappahannock-Rapidan Health District.
Health department staff will be contacting people who have been identified as close contacts of the two individuals. They will be asked to self-quarantine and monitor themselves for symptoms for 14 days, Kartchner said in a press release issued Friday night.
The two cases are the first reported in the  Rappahannock-Rapidan Health District, which includes Fauquier, Culpeper, Orange, Madison and Rappahannock counties, the release said.
"The patients described a rapid onset of symptoms, and quickly self-isolated, which greatly limited potential contact," the release said.
No further information about the patients will be released to protect patient privacy, the release said.
Local public health staff are working to isolate patients and identify community members who may have been exposed in connection with the two cases, the release said.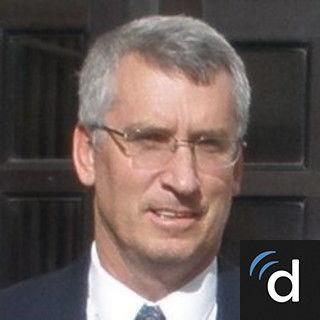 "It is critical that people follow the public health guidelines on isolation and quarantine. All community members should be following the guidelines on social distancing and good hygiene. Social distancing is one of the most effective strategies in lessening the impact of this pandemic," Kartchner said in the release.
Kartchner recommended that residents avoid social gatherings of more than 10 people. Anyone age 65 or older, or those who have serious chronic medical conditions, such as heart disease, lung disease, diabetes or compromised immune systems, should "seriously consider staying at home," he said.
"We all have a responsibility and duty to do everything we can to protect ourselves and our community from this novel coronavirus," he added.
COVID-19 spreads primarily through respiratory droplets produced when an infected person coughs or sneezes.
To lower the risk of spreading respiratory infections, including COVID-19, RRHD encourages the following effective behaviors:
Stay home when you are sick.
Avoid contact with sick people.
Cover your mouth and nose with a tissue or your sleeve (not your hands) when coughing or sneezing.
Wash your hands often with soap and water for at least 20 seconds; use an alcohol-based hand sanitizer if soap and water are not available.
Avoid touching your eyes, nose, and mouth.
Clean and disinfect frequently touched objects and surfaces.
If you are experiencing symptoms, call your doctor.
For general questions about COVID-19, community members may call the RRHD COVID-19 Hotline at 540-316-6302. For the latest on COVID-19, visit: www.vdh.virginia.gov/coronavirus.