Fauquier County Superintendent David Jeck  posted a video update for parents Friday night to discuss the 565 students and 11 staff currently quarantined for COVID-19 and to express his concerns about how some parents are treating school division employees amid the challenges of the pandemic.
"Something that's been on my mind the last week that's very troubling to me, and I want to talk to you about it. ... We've had folks who have been really disrespectful towards our staff and have been verbally abusive towards staff members," Jeck said in the video.
He said that teachers, administrators, secretaries, members of the central office staff and school board members have been on the receiving end of some harsh language. "And it really needs to stop. Now, granted, I know, I'm only talking to a very, very small percentage of folks who are frustrated and feel like the appropriate thing to do is lash out at staff… And so we'll do what we have to do to put an end to it... you know, we're better than that."
Clearly disturbed by the behavior of some parents, Jeck said, "… When things like that happen. I always think about my own kids and would I want my kids to see me behaving like that in a school or, you know, over the phone … and the answer is, of course, no, I wouldn't.
"So I appreciate … the vast majority of folks who treat staff with respect and dignity …. We expect our staff to treat stakeholders and parents with the same degree of respect. It's important; it's what we're about. It's what our school community should be about.
"I've been here eight years, and something I've always appreciated about the school community is our ability and our willingness to be respectful towards each other. And that's taken a bit of a hit here recently, and it's very concerning, and it really needs to stop.
"… Staff, on any level, they're there to help you… And, yes, I understand that we're all in a tough place right now. We all get that. And so it's important that we are able to empathize with each other."
Jeck also addressed workforce challenges that the school district is currently facing. He said the school division is wrestling with a shortage of bus drivers, custodians and school nutrition workers.
"I would like to tell you that we're going to fix this and it's going to get better sometime soon, but I really can't promise you that. We've had to do quite a bit of out-of-the-box thinking and try to be creative with filling in some holes, personnel wise," he said.
With 20 bus driver vacancies, he said, many drivers are making double runs, which means some buses arrive late to school. "I think we've avoided some really major late bus issues…. So we're doing the best we can. We need more bus drivers" as well as custodians and nutrition workers.
Shortages have affected classrooms, too, Jeck said.
"We've tried to be very flexible and creative with instruction... we have ended up with some larger class sizes that are unavoidable in many instances."
Jeck said too, that school spokeswoman Tara Helkowski would be working to consolidate information to make lines of communication clearer and easier. He asked parents to look for the school division's weekly newsletter for comprehensive information on building access, free meals for students, opportunities for discounted internet service and community activities of interest to local families.
The latest newsletter also has information about the requirements around quarantining after contact with a person who tests positive for COVID-19.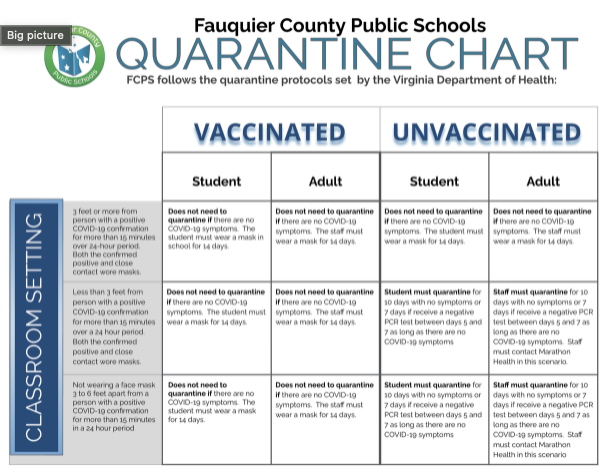 Jeck admitted that the school division was surprised by the number of children and staff members who are quarantined after only two weeks of school.
On Thursday, Helkowski announced that 565 children and 11 staff members are currently under quarantine. "No one was expecting to have this many students quarantine this quickly, and it caught us off guard," he said.
He promised that in next Tuesday's newsletter, more information would be forthcoming about instruction for students who are quarantined. Jeck said, "We want to make sure that we're giving those kids who are quarantined meaningful instruction so that they … don't get behind. And we're going to continue to work at that. We're going to make it better.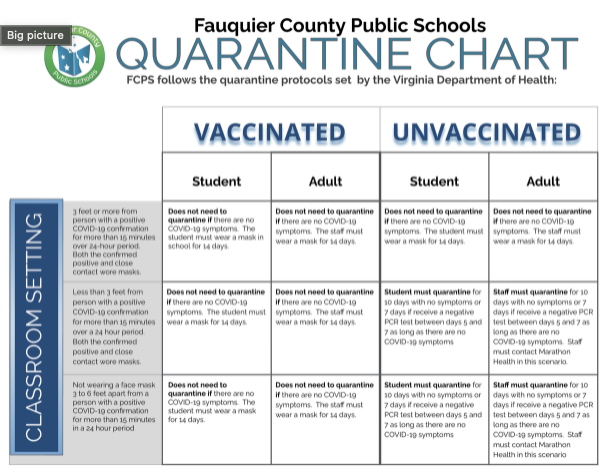 "That is one area I can promise you we will make better. So our Department of Instruction staff has worked very hard with our principals to come up with a plan that works and is doable and will help families, especially those who have children who have been quarantined."
A transcript of David Jeck's video address may be found here.