The Dumfries Town Council decided Tuesday it wants some additional say in the opening of any new gaming facility in Dumfries, including the "Rosie's Gaming Emporium" planned for the Triangle Shopping Plaza.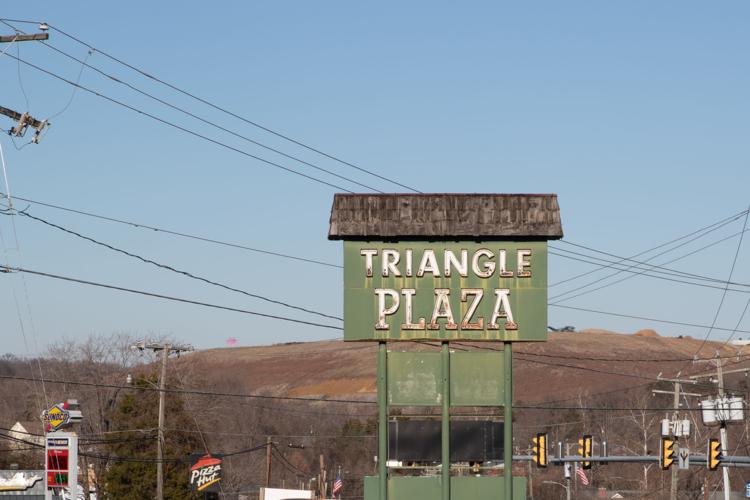 In a unanimous vote, councilmembers decided Jan. 7 to require Colonial Downs to apply for and receive a "conditional use" permit for the off-track and pari-mutuel betting parlor it plans to open in Dumfries during the coming year. 
To prepare for the new Rosie's, which could open in Dumfries as early as August, the council adopted on Jan. 7 a zoning text amendment to add the definition of a "gaming facility" to its zoning ordinance. The measure specifies that such entities will be allowed in areas of the town zoned B-1 as long as the town council approves a conditional use permit for the site.
The move means Dumfries will retain more control over the details such as traffic control, lighting, parking and other impacts of such new facilities.
A conditional-use permit process – which is similar to the special-use permit the Prince William Board of County Supervisors requires for things such as gas stations and drive-thru restaurants -- was recommended by both Dumfries Director of Planning and Community Development William Capers III as well as the town's planning commission. The planning commission held a public hearing and vote on the matter the day before, on Monday, Jan. 6, during which it also voted unanimously to recommend that town council require a conditional-use permit for gaming facilities.
Gaming approved by Dumfries voters
The decision comes about two months after Dumfries voters approved a ballot resolution that gave the town their blessing to allow off-track betting and pari-mutuel gaming in Dumfries. The measure was approved last Nov. 5 by a vote of 467 to 306.
Colonial Downs owns and operates a live horse racing track in New Kent County as well as four Rosie's Gaming Emporiums in Virginia. One is located adjacent to the racing track in New Kent County, while the others are in Vinton, Richmond and Hampton.
So far, Colonial Downs is the only entity licensed by the Virginia Racing Commission to operate pari-mutuel wagering facilities in the commonwealth. The Dumfries location would be the company's first in Northern Virginia.
The decision to require a conditional use permit runs counter to Colonial Down's request that Dumfries allow gaming facilities "by right."
Stephanie Gilliard, Colonial Downs' attorney, said requiring a conditional-use permit could slow down or even risk the opening of the Rosie's if town officials set conditions beyond what either Colonial Downs or Curtis Properties, which own the Triangle Shopping Plaza, can meet.
"Honestly, we don't know what [conditions] you all could come back with, and if it's some kind of incredibly onerous change to the property that the landlord is required to make, he may not make it," Gilliard said. "He may say it's not worth it to us to make these changes, and at that point our project is at grave risk."
During her presentation to the council, Gilliard reiterated the benefits Rosie's promises for Dumfries.
The facility will bring more than 100 new jobs with an average annual salary of $47,000. Rosie's is also projected to generate about $54,000 a month in tax revenue for Dumfries that will be generated by gambling alone.
Rosie's Gaming Emporium in Dumfries is planned to have 150 gaming machines, according to a limit imposed by the Virginia Racing Commission based on the town's population. The machines look like slot machines but allow users to make bets on "historical" horse races, or actual horse races that happened in the past in various racing venues around the world.
The machines pull from a database of 60,000 horse races, making it virtually impossible for users to know the outcome of the races before placing their bets.
Rosie's Gaming Emporium will also allow visitors to vote on live racing happening around the world in real time. The facility will also have a gift shop, restaurant and bar, which will generate sales tax revenue for the town.
Colonial Downs is also promising a facelift of sorts for the 59-year-old Triangle Shopping Plaza. The company has a contract to lease a 18,000-square-foot space that has sat empty for 10 years.
The company hasn't said exactly what renovations will be made, but an artist's rendering of the new facility depicts a white-washed exterior with a brightly-lit façade.
Gilliard and other Colonial Downs staff stressed that the existing Rosie's Gaming Emporiums require no more parking or traffic adjustments than a normal restaurant or shopping area.
Colonial Downs has not yet completed a traffic study for the Dumfries facility, but staff projections suggest the facility will generate 817 daily trips on weekends and 350 trips on weekdays.
During "peak" weekday hours in the early evening, about 71 trips per hour would be generated, while 126 would be generated during peak weekend hours on Saturday evenings.
Curtis Marshall, Colonial Downs' vice president for security, said the company is already taking steps to ensure the facility is safe for visitors. The company hires its own security guards, installs surveillance cameras and ensures that parking lot lighting in sufficient to ensure patrons' safety.
Town Councilwoman Selonia Miles noted the number of visitors Rosie's will draw will be significant for both the Triangle Shopping Plaza and downtown Dumfries.
"It's is a considerable amount of people, so it is something we have to take into consideration going forward," Miles said.
Town Councilman Cliff Brewer and Vice Mayor Monae Nickerson echoed Miles' remarks, stressing  that the council must ensure the new betting facility does not negatively impact Dumfries residents.
"It is important that we as a council do our due diligence and not take decisions like this lightly," Nickerson said. "… While it is our goal to make doing business with the town of Dumfries easy and welcoming, we have to perform our due diligence."
Brewer said the town council is concerned about more than just the new revenue Colonial Downs will bring to Dumfries. 
"I wish Colonial Downs would quit trying to dangle the money carrot here," Brewer said before the vote. "Guys, it's not about money. It's about will this fit in the town? … It's up to us to decide: Do we want it here? That's number one. Number two, do we put regulations on you [and require that] you have to honor the agreement? We have to look at the impact it has on the citizens here."
Capers said Colonial Downs had already submitted an application for a conditional use permit in case the town council decided to require one.
That application is currently under review by town staff and will be brought to the town's planning commission and the town council for their approval once it is complete, Capers said.
Reach Jill Palermo at jpalermo@fauquier.com