The Dumfries Town Council has banned firearms from its town council chambers via a new ordinance that also calls for the rule to be announced via notices posted at other town facilities, including parks and community centers, in case the town council ever meets in those locations. 
The new ordinance was suggested by Vice Mayor Monae Nickerson and approved in a 6-1 vote during the council's Nov. 3 meeting. Councilman Shaun Peet was the lone vote against it.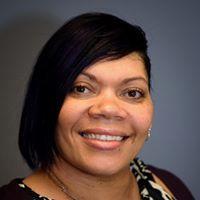 In an interview this week, Nickerson said she brought the measure forward because of the current political climate, which has sometimes led to disorderly residents disrupting local government meetings.  
"Intimidation factors are present and concerning," Nickerson said. "For that reason, it's for our own safety and for our constituents that we take proactive measures." 
Although no such incidents have yet occurred at a Dumfries Town Council meeting, "reactionary is too late," Nickerson said, adding that the ban is meant to "mitigate some intimidation measures that some folks use when they oppose a governing body."  
The ordinance calls for the town to post signs announcing the gun ban at town hall as well as other town-owned properties such as parks, recreation and community centers. Critics of the ordinance have called the posting of such signs confusing given gun ban only applies to gatherings of the town council.
"Dumfries putting signs in parks and recreation and community centers that say, 'No guns' in the minuscule chance that someday there might be a town council meeting there is beyond insane," wrote Philip Van Cleave in an email. Van Cleave is president of the Virginia Citizen's Defense League, a gun-rights advocacy group.  
Van Cleave and five other members of the league attended the Dumfries Town Council's Nov. 3 meeting when the ordinance was approved but arrived too late to sign up for public comment, Van Cleave said in an email. 
"All it's going to do is confuse law-abiding gun owners who are going to think they can't protect themselves in parks and community and recreation centers," Van Cleave wrote of the ordinance. 
But Dumfries officials say the ordinance was written broadly to extend the security measure to other town facilities just in case.
"[Parks, recreation and community centers] were included in the event such areas would need to be secured. For instance, a gathering of council members at a community center," Zach Packard, an attorney who represented Dumfries Town Attorney Sharon Pandak at the council meeting, wrote in an email.  
Further, the language in that section indicates the town "may" implement measures for those areas, not that it is mandated, he added.
"The intent of the notice section is to adequately inform the public where guns are allowed during council meetings," Packard wrote.  
In response to the criticism, Nickerson said the council wanted to make sure the ordinance would apply wherever the town council might meet, which could potentially include a Dumfries park, recreation or community center.  
"We wanted to make sure that the purview of this ordinance would extend to wherever the council could potentially host a council meeting," she said. "There could be any number of reasons why we would move to the community center, which is where we started." 
At one point in the town's history, the council chambers were located in the community center. 
"We may have an outing as a council and have to hold a public meeting," she added. 
Nickerson dismissed criticism of the ordinance's wording as a "talking point" among those opposed to the new restriction. 
"I think what has happened in this incident is people pretty much looked for things to talk about and they've taken those things out of context and those things become talking points," she said.