Del. Dan Helmer has apparently pulled out a win in the 40th District House of Delegates' race – one of the more competitive local contests in today's election.
Helmer, 40, of Fairfax, was vying for a second term and facing a challenge from Republican Harold Pyon, 68, a U.S. Army veteran and patent attorney who lives in Clifton.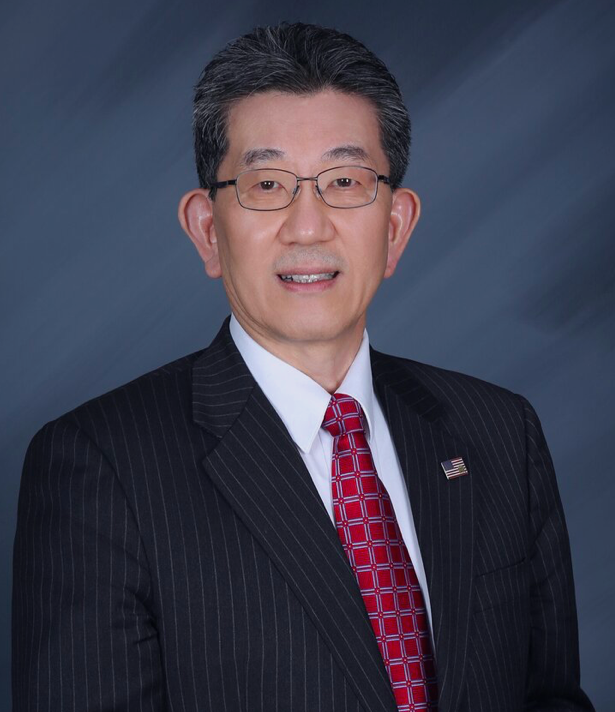 With 86% of the vote counted, Helmer was leading Pyon with 55.19% of the vote compared to Pyon's 44.73%, according to still unofficial results from the Virginia Department of Elections.
"I am honored and humbled that voters across the 40th District have placed their trust in me to represent this community. Just as when I served this country in uniform in Iraq and Afghanistan, I will always serve the people of the 40th District not on behalf of a Democratic or Republican agenda, but on behalf of our shared values and our mission to make a safer, healthier, and more inclusive Virginia," Helmer said in a press release. 
As of 11:45 p.m., Helmer had garnered 17,342 votes in today's contest compared to Pyon's 14,056 votes, according to the Virginia Department of Elections.
The race was one of the most expensive in the region, with Helmer raising $1.9 million, while Pyon raised $572,905, according to the most recent campaign finance reports compiled by the Virginia Public Access Project.
Helmer is a U.S. Army reservist, Iraq War veteran and a West Point graduate. He flipped the 40th District seat in 2019, unseating former delegate Tim Hugo, a Republican, with 52.34% of the vote. In that race, Helmer won 15,913 votes to Hugo's 14,457 – a margin of about 1,450 votes.
The 40th District includes parts of southern Fairfax and Prince William, areas typically more conservative than both counties as a whole. About 22% of the district's voters live in Prince William County.
In the weeks leading up to the election, abortion access became a flashpoint in the race, mostly because of the new Texas law that effectively bans most abortions in the state by prohibiting them after six weeks of pregnancy.
Helmer advocated for keeping abortion legal in Virginia and has supported legislation to expand access women's reproductive health. 
Pyon appeared in no candidate forums leading up to Tuesday's election and declined to answer emailed questions about his policy positions. Still, he appeared to be in favor of overturning Roe v. Wade, based on answers offered by proxy Mike Ginsberg, a member of the state GOP central committee, whom Pyon sent to an Oct. 24 candidate forum in Fairfax County. 
Ginsburg, speaking for Pyon, said Roe v. Wade is "a constitutional mistake that has deformed our politics over the last 40 years," and that the decision to allow abortion "would be best left to the states." 
Helmer said he would ensure that Virginia women "make their own healthcare decisions" if re-elected. The issue is personal for Helmer, who said his wife has a heart condition that means she could die if she were pregnant. 
Pyon ran on issues such as "fully re-opening schools," reducing traffic congestion in Northern Virginia, aiding small businesses hurt by the COVID-19 pandemic and continuing to fully fund Virginia police agencies, according to his website.  
Helmer has advocated for expanding access to Medicaid, lowering prescription drug prices, protecting voting rights and expanding early voting access in Virginia. He has also supported laws restricting gun ownership for some Virginians like universal background checks and "red flag" laws that allow police to remove firearms from individuals deemed to be a threat to themselves or others. 
Helmer also said he supports vaccine requirements for some workers in Virginia. 
"We can't get past this pandemic if we don't trust the scientists, and I support schools requiring vaccines for teachers [and] government employers requiring vaccines and requirements for healthcare workers," Helmer said. 
As for COVID-19 vaccinations for K-12 students, Helmer said he supports leaving the decision to public health officials and "out of the hands of politicians." 
"We require vaccines today for measles and polio for K-12 students because of the determinations of these public health officials, and the same process should govern the COVID-19 vaccine," Helmer said.