Democratic Delegates Danica Roem and Lee Carter faced off with their Republican challengers on issues such as abortion and gun reform Wednesday at a forum in Manassas. 
Roem, the first openly transgender person to serve in the Virginia General Assembly, and Carter, the General Assembly's only socialist lawmaker, are aiming to hold onto newly won districts after being elected in 2017, when Democrats made sweeping gains in the state legislature.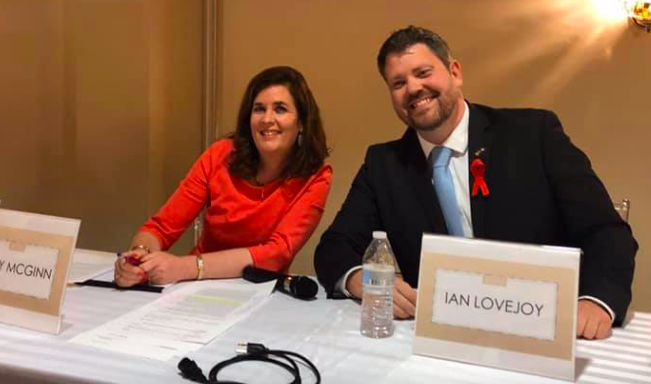 Republican Kelly McGinn is challenging Roem in the 13th District. Manassas City Councilman Ian Lovejoy, a Republican, is challenging Carter in the 50th District. 
Both are trying to help Republicans maintain their slim majority in the Virginia General Assembly. The GOP currently holds 51 of the 100 seats in the House of Delegates and 20 of 40 seats in the state Senate with one vacancy in each chamber. Democrats, meanwhile, are trying to gain control of both of Virginia's legislative and executive branches for the first time in a generation. 
The debate was moderated by Max Smith of WTOP radio and organized by the Prince William Area League of Women Voters and the Prince William Committee of 100. 
Abortion
Candidates were split on whether they would support laws limiting or expanding abortion access in Virginia. 
McGinn, an adoptive mother who is active in the pro-life movement, spoke out against a Democratic bill introduced by Del. Kathy Tran, D-42nd, of Fairfax County, that would have reduced from three to one number of doctors required to sign off on a late-term abortion. 
"What we're facing in Virginia right now is a bill that would have allowed babies to be killed right before birth," McGinn said. "When I become the delegate, I would be pleased to vote against the bill that would kill children on the verge of birth."
Virginia law already allows for third-trimester abortions only if three physicians agree that a continued pregnancy would "likely" kill the woman or "substantially and irremediably" impair her mental or physical health.
Under Tran's bill, which was not approved, the "substantial and irremediable" threshold would have been repealed. 
McGinn defended her work in the pro-life movement, sayingmore compassion is needed, "for women when they find themselves facing an unexpected pregnancy,"
"I feel like choice is an empty promise for most women who really don't have many choices when they're facing an unplanned pregnancy," McGinn said.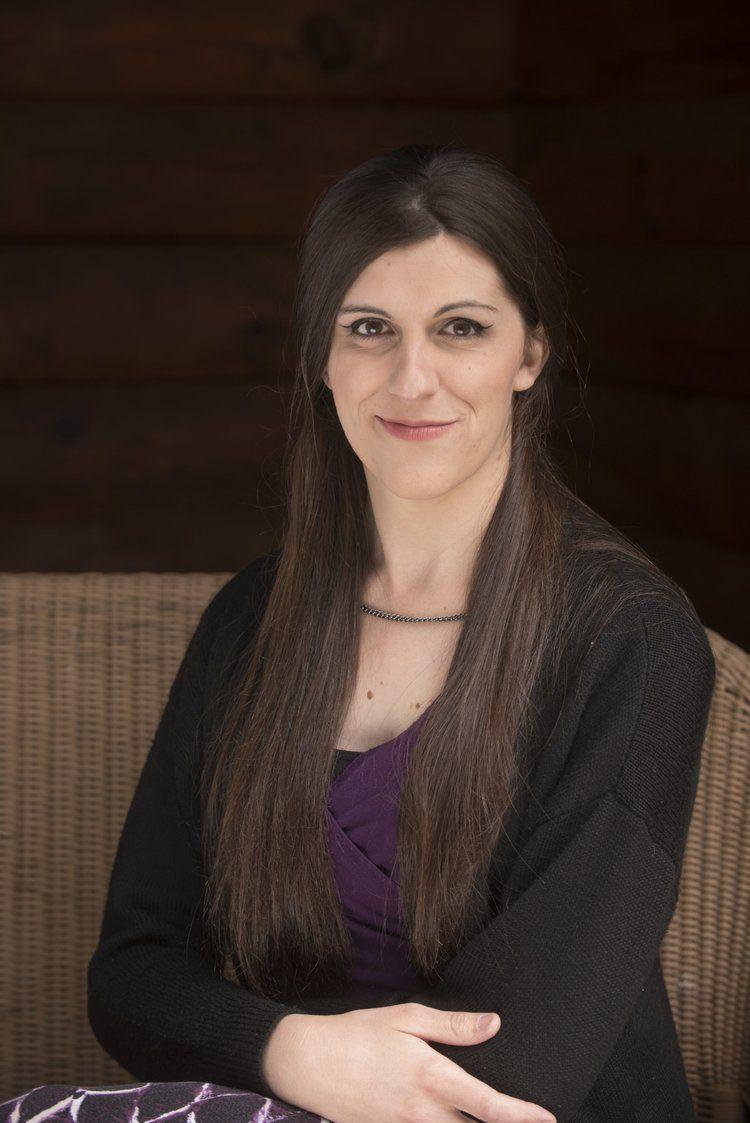 Roem is a pro-choice candidate who has received campaign donations from Emily's List, and was one of 40 incumbent Virginia lawmakers endorsed in 2019 by Planned Parenthood for maintaining "a 100% voting record in support of sexual and reproductive health and rights."
In an interview with Prince William Times, Roem said she would vote against Tran's bill altering Virginia's late-term abortion laws should it come up again in the 2020 General Assembly session.
Roem said her opponent is in favor of, "a complete and total ban on abortion including in cases of rape and incest." In a rebuttal, McGinn didn't affirm or deny the accusation. 
Roem also brought up McGinn's "protest" of a Manassas abortion clinic on Sudley Road that shuttered in 2015. 
"When I hear discussion about being more compassionate to women here, that doesn't include harassing them along Sudley Road for 15 years when you were protesting a women's clinic," Roem said. 
McGinn downplayed the remark, calling the time she spent outside the clinic prayer, not protest.
"Delegate Roem accused me of protesting outside an abortion clinic. I prayed outside an abortion clinic," McGinn said. "I really object to the notion that prayer is protest."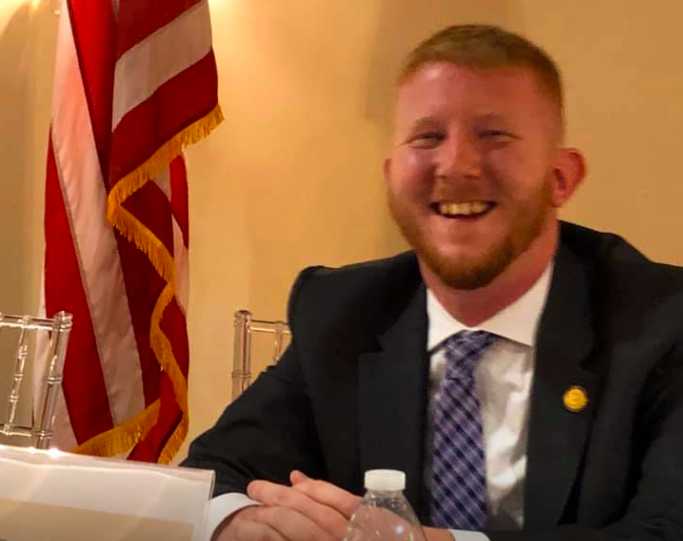 Carter, also a pro-choice candidate, said he was proud of his 100% pro-choice voting record in the General Assembly. Carter has been endorsed by NARAL Pro-Choice Virginia and Planned Parenthood. 
"I believe politicians in Richmond do not have the right to stand between people who are pregnant and their medical care providers," Carter said. 
Lovejoy was less direct about his stance on abortion, although he said he would not support Tran's bill altering existing late-term abortion laws. 
Lovejoy said he contributes to the Prince William County charity Carried to Full Term, anonprofit organization that provides long-term housing for women in crisis as a result of pregnancy.
"I think we need people to support women. We need folks to work through these charities and non-profits to lower the desire to get abortions by insulating these women with support and love from our community," Lovejoy said. 
Gun laws
Candidates were divided on whether they would support changes to Virginia's existing gun laws. Carter, who served in the Marine Corps, said he would support gun reforms like universal background checks and laws requiring people to report lost or stolen firearms. 
"We have a number of areas where we can improve our firearm policy to make sure that people are safer," Carter said. "I think that just about everyone in this room agrees that you shouldn't be able to purchase a firearm without passing a background check."
Carter sits on the House Committee on Militia, Police and Public Safety, which he said would deal with gun bills except that "every single gun bill was killed on party line votes in Subcommittee No. 1," he said, in reference to a majority-Republican subcommittee in the House of Delegates. 
That subcommittee killed a host of gun reform bills in February, including a bill requiring universal background checks in Virginia. 
Carter has an "F" rating from the National Rifle Association. Lovejoy has an "A" rating from the National Rifle Association based on his answers on an NRA questionnaire. 
Lovejoy didn't say what specific legislation he would support if elected but added that in order to alleviate gun violence in Virginia, the legislature would have to, "work on mental health issues and how we're dealing with public mental health in the commonwealth."
"We have a community mental health problem in Virginia; how we're identifying people, how we're reporting people, how we're getting people help," Lovejoy said. 
Lovejoy referenced data showing that the majority of gun-related deaths in Virginia are suicides. There are about 1,000 gun-related deaths in Virginia each year. In 2017, about 65% of those were suicides. 
Roem stated her support for gun law reforms in Virginia. Roem was the co-patron of three gun bills during the state's special session on gun violence in July including an "extreme risk protective order" bill designed to temporarily keep guns away from people who are at a high risk of committing violence.
"When we had our special session about preventing gun violence, I signed onto three bills that I knew were data-driven; I knew had existing precedent for working and had existing bipartisan support," Roem said.
The state GOP postponed the July special session until after the Nov. 5 election and referred more than 70 gun bills to the Virginia State Crime Commission for further study. 
Roem has an "F" rating from the National Rifle Association. McGinn does not have a rating from the National Rifle Association. McGinn didn't say which gun legislation she would support if elected but said she is "interested in evidence-based solutions to gun violence." 
"As your delegate, everything will be on the table when we talk about how to prevent this violence. We need to keep guns out of the hands of people who mean to do us harm," McGinn said. "By the same token, good people, law-abiding citizens, should be able to rely on their Second Amendment rights to protect themselves in their own home."
Reach Daniel Berti at dberti@fauquier.com