Democrat Mark Herring lost his bid for third term as Virginia's attorney general Tuesday night, losing to Republican Del. Jason Miyares by about 2 points, according to still unofficial results from the Virginia Department of Elections.
The race was called by the Associated Press with 100% of the vote reported. Miyares had garnered 51% of the vote to Herring's 49%.
Miyares, 45, won an open seat in the House of Delegates' 82nd District in 2015; he was the first Cuban-American ever elected to the Virginia General Assembly. He is a former assistant commonwealth's attorney for the City of Virginia Beach. 
Miyares campaigned on harsher punishments for violent criminals, preventing sex trafficking, preserving Virginia's right-to-work status, supporting law enforcement and ensuring elections are secure through election reform. 
Herring favored progressive measures such as cash bail reform, expanding record expungement and reentry programs, diversifying the judiciary and increasing safety, transparency and accountability in policing. 
Herring also supported the decriminalization of cannabis, and to absolve past convictions for possessions for small amounts of marijuana.
Herring has said he is in favor of "commonsense" gun safety laws, such as universal background checks, bans on high-capacity magazines and bump stocks, reinstatement of Virginia's one-handgun-a-month law and a "red flag law."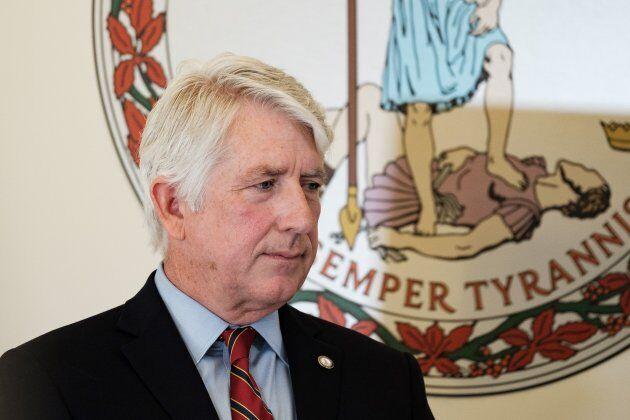 Herring led a multimillion dollar, multiyear project completed in July 2020 to eliminate Virginia's backlog of untested rape kits. More than 2,600 kits were tested and Virginia's backlog has been eliminated, Herring says.  
Herring also chaired Virginia's Task Force on Campus Sexual Violence and is pushing for reauthorization of the Violence Against Women Act.