Amazon or another retail outlet could bring a new fulfillment or distribution center closer to your neighborhood soon.
Prince William County planners on Wednesday unveiled an almost-finished proposal to attract more distribution centers to the county that would allow by-right uses for distribution centers along major county roadways in an effort to boost the county's commercial tax base. 
The plan has been in the works for several years, driven by an uptick in demand for last-mile delivery services, according to county staff. 
"People are expecting same-day and one-hour deliveries," said Prince William County planner Alex Stanley at Wednesday's planning commission meeting. "We need to bring facilities closer to people to support that need." 
The county's proposal would create a 9,600-acre "e-commerce overlay district" that would permit distribution and fulfillment centers by right in areas of the county already zoned for industrial uses, and also permits neighborhood retail fulfillment centers in commercial areas. Distribution and fulfillment centers are facilities where goods are temporarily stored and packed for the purpose of delivery to a retailer or final destination.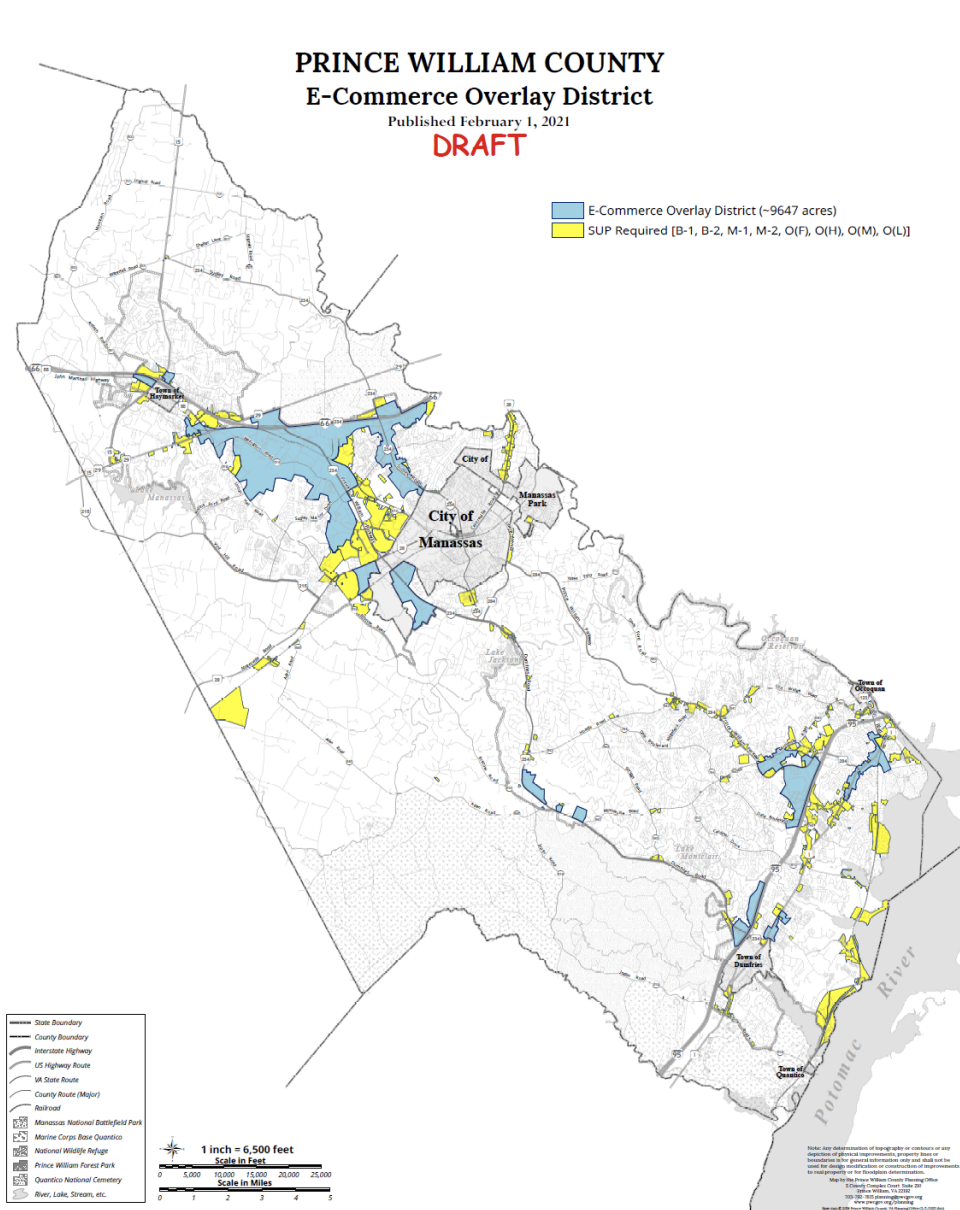 The overlay district is very similar to the county's data center overlay district. The bulk of the district would be located along Interstate 66, Va. 234 and Sudley Road in the Manassas area, and along I-95, U.S. 1 and Minnieville Road on the east side of the county. 
Stanley said that the county's current zoning text makes it difficult and time-consuming for distribution centers to move the operations to the county, and that the proposed changes would make it easier to site distribution centers. 
The proposal also identifies other areas in the county located outside the overlay district that would allow distribution centers and neighborhood retail fulfillment centers with a board-approved special-use permit. That includes several commercial and industrial-zoned parts of the rural area along the Va. 28 corridor near Nokesville.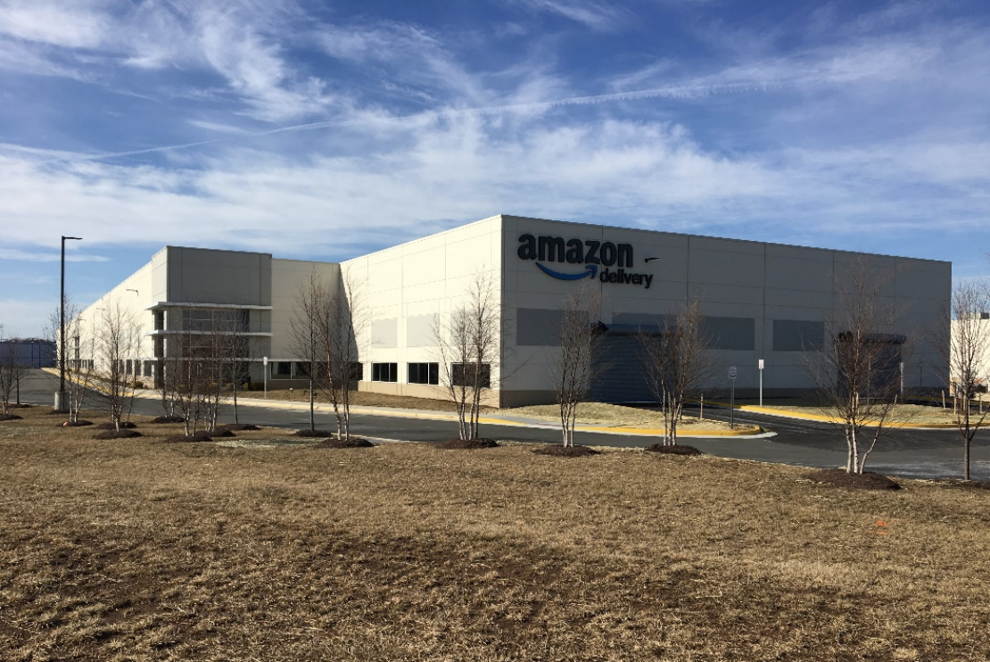 County staff made clear that there is no by-right distribution center use in the rural area in the proposed plan.
Tom Flynn, director of business development in the county's economic development department, said the "heart of the distribution" district would be along the Balls Ford Road corridor near Interstate 66, where several distribution centers are already located. 
"This is where that growth has concentrated," Flynn said.
There are already 441 distribution and fulfillment centers and neighborhood retail fulfillment centers in the county that employ over 5,000 people, Flynn said. 
Planning commissioners raised concerns about the increase in traffic that could come with new distribution centers, and the toll that trucks could take on the county's transportation infrastructure. With a by-right development, applicants would not have to pay for transportation improvements in the area in which they are located as a condition of approval. 
"The focus is really on who pays" for infrastructure, said Coles District Planning Commissioner Joe Fontanella. 
Stanley did not elaborate on what types of traffic and transportation impacts would be associated with new distribution centers. But he added that, "There will be real world reactions to transportation infrastructure." 
Stanley said the planning department would like to bring the proposal back to the planning commission for a public hearing "as soon as possible." The Prince William County Board of Supervisors will have the final say on the overlay district after it is reviewed by the planning commission. It's not yet known when it will appear on the supervisors' agenda.
"This is an industry that is chomping at the bit" to move to Prince William, Stanley said. "It is something we can use to benefit our commercial tax base."