"Tough Mudder," a mud-soaked trail run and obstacle event, has already raised concerns because of the more than 9,000 people it's expected to draw to Silver Lake, a sleepy western Prince William County park initially reserved for "passive recreation."
On Wednesday, county officials confirmed the event will receive about $42,000 in incentives and other investments from local taxpayers.
That's according to officials with the Prince William County Parks, Recreation and Tourism Department who confirmed this weekend's Tough Mudder will receive a $35,000 local tourism grant in addition to about $7,000 worth of work from county employees. Workers created new sections of trail, widened existing trail and mowed grassy fields in preparation for the Tough Mudder's 9-mile trail run and 25 obstacles.
Tough Mudder is renting Silver Lake Park from the county for $2. Much of the trail work, including the removal of six trees, took place on private property adjacent to the park that will also be used by the event for an undisclosed amount, said Brent Heavner, spokesman for Prince William County's Parks, Recreation and Tourism Department. 
Ann Marie Maher, Prince William County's director of tourism, said Tough Mudder's incentives are being paid not from the county's general fund but rather from income generated by the 7 percent transient occupancy tax charged on local hotel room stays.
But in terms of tax revenue, the event is expected to be a wash. Tough Mudder is projected to generate $35,505 in county taxes, Maher said.
The real prize for the county – and the justification for the incentives – is the $1.6 million in "direct economic impact" the event is projected to generate, as determined by "Destinations International Association's Sports Tourism Economic Impact Calculator," Maher said in an email.
The formula is based on the event's previous performance in terms of attendance and overnight hotel stays, Maher said.
The county's tourism department worked with Tough Mudder to bring the event to Prince William to promote the county and drive economic growth, Heavner said.
"The economic benefit to Prince William County associated with hosting this event here … is considerable," Heavner said. "This event provides an excellent opportunity to attract out-of-town guests to our community and expose them to some of the great attractions that Prince William County has to offer as a tourism destination. … We believe this helps to leverage tourism as a driver of economic growth."
The incentives Prince William County paid to Tough Mudder are not out of line with what other localities have paid to the Brooklyn, New York-based Tough Mudder Events Production Incorporated, according to information compiled by the county parks, recreation and tourism department.
Already in 2019, Tough Mudder received $67,000 from Nassau, New York, and $50,000 from Chester County, Pennsylvania, Maher said.
In 2018, it received $40,000 from Whistler, British Columbia, Canada. In 2017, it received $250,000 from Glenwood, New York. And in 2015 and 2016, Santa Rosa County, Florida, gave Tough Mudder $80,000, Maher said.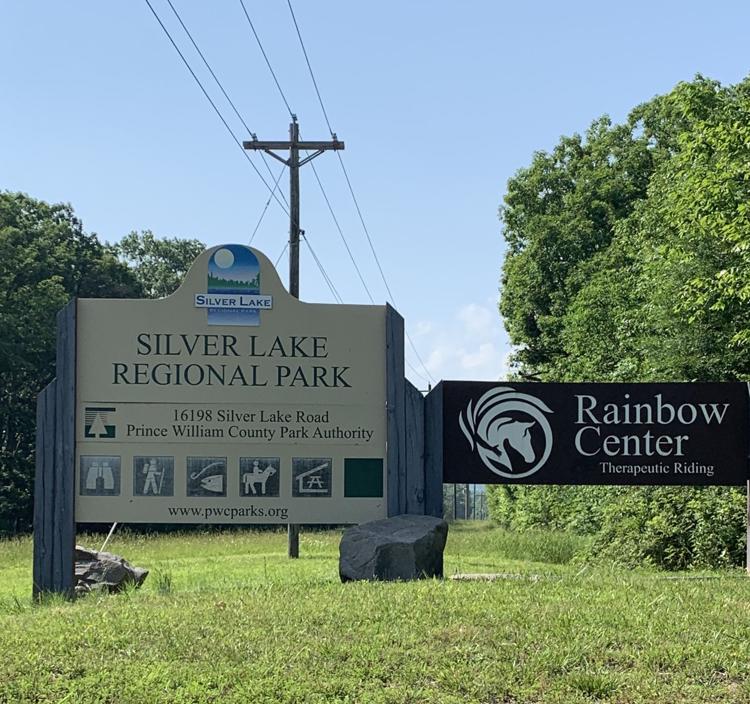 'Not passive recreation'
Economics aside, the event has sparked an outcry from some western Prince William County residents as well as members of the Prince William Conservation Alliance because of the county officials' decision to hold the event at Silver Lake Park, which has been designated a "nature-based" and  "passive-use" park since it was donated to the county back in 2009.  
Kim Hosen, PWCA's executive director, and Elena Schlossberg, a member, say that by allowing Tough Mudder to take place at Silver Lake, county officials are disregarding the park's history and original intent.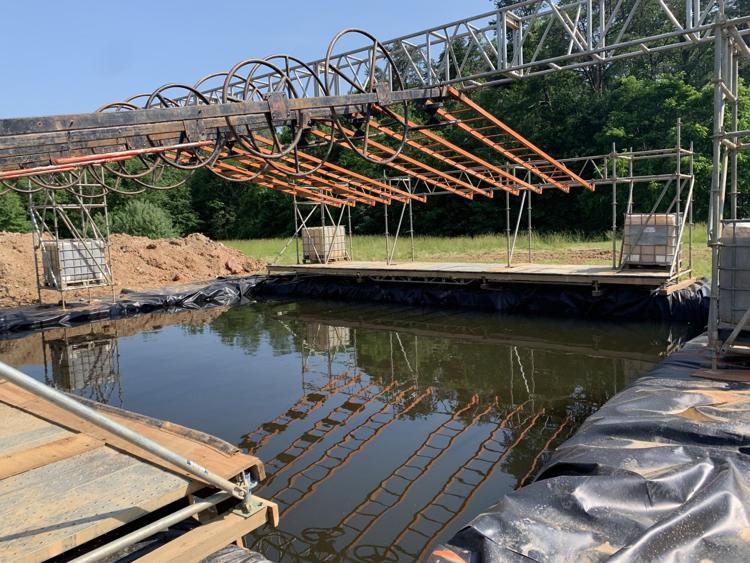 "What's happening right now is not passive recreation. It violates the proffer interpretation, 100 percent, full stop," Schlossberg said Tuesday. "I think the community feels very strongly that this is not the proper use for Silver Lake."
Hosen and Schlossberg dug out a decade-old "proffer interpretation" on the park, which says the park would be used only for nature-based and passive recreation, after residents visited Silver Lake Park over the Memorial Day weekend and were disturbed by what they saw.
In preparation for Tough Mudder, deep pits had been dug into the park's open fields, trails appeared to be torn up by motorized vehicles and trees appeared to be freshly cut to clear trails for participants.
Schlossberg walked through the park on Saturday and shot a video via Facebook Live. Prince William Conservation Alliance followed up with Facebook posts, which have been shared numerous times.
Hosen said the park was preserved as open space to not only provide an area for bird-watching, hiking and fishing but also for ecological reasons. The park was considered a means of protecting area streams that feed into the area's watershed, she said.
"Why would the county pick a natural area for this kind of invasive activity?" Hosen asked. "I'm hoping we can get through this year, and then that the county says, 'No more.'"
Hosen said her group will likely advocate for the park to be placed in a conservation easement with the state as a means of protecting it from events such as Tough Mudder.
They're also planning to attend a town hall meeting Supervisor Pete Candland, R-Gainesville, and state Del. Danica Roem, D-13th, are holding at 6:30 p.m. tonight at Heritage Hunt Clubhouse's Mountain View room.
The meeting, initially promoted as a transportation town hall, was originally scheduled to take place at Ronald Reagan Middle School. The location was changed after it was discovered the school was double-booked, Roem said Thursday.
Contacted by upset constituents over the weekend, Candland toured Silver Lake Park on Tuesday and said he, too, has concerns.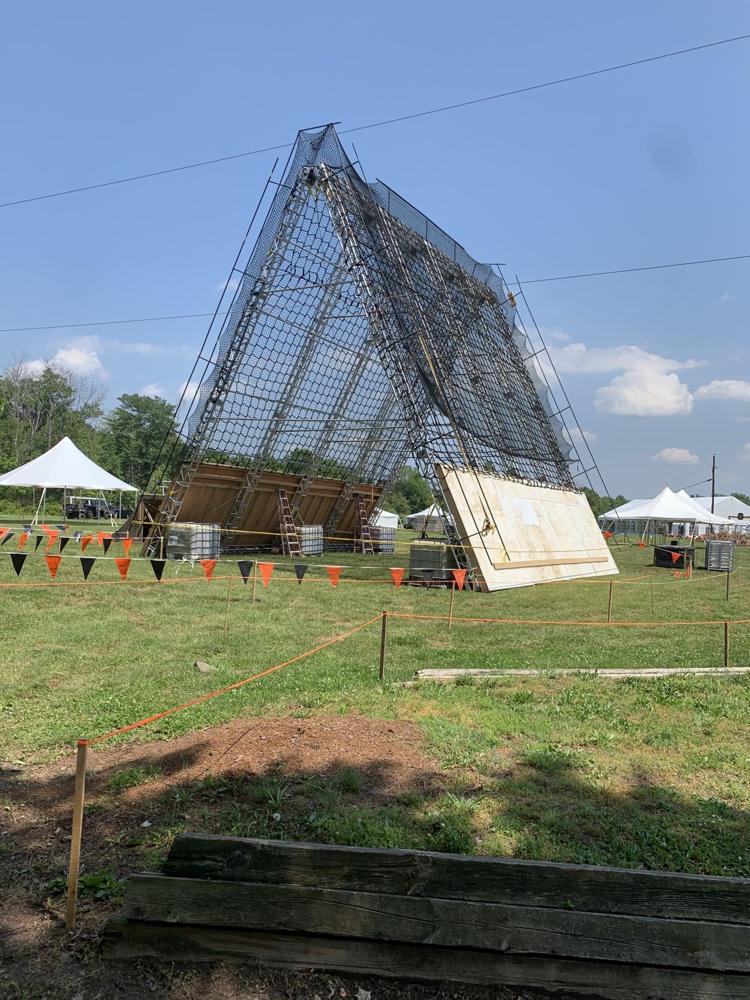 Candland said he understands the appeal of the event as a tourism and economic development draw but also wonders whether Silver Lake Park is the right venue.
"I definitely appreciate people's concerns," Candland said. "You go out there, and it looks like a large festival is about to happen. … We'll have to see how this goes. I'm hoping this will be a one-and-done situation."
Why Silver Lake Park?
Whether 2019 will be the first and last for Tough Mudder in Prince William County, however, remains an open question.
Seth Hendler-Voss, the director of the county's parks, recreation and tourism department, signed a contract last November with the Tough Mudder that opens Silver Lake Park to use by the organization through 2023.
According to the contract, Tough Mudder agreed to pay the county $2 for each event and to make a $1,000 donation to the nonprofit Rainbow Riding Center, which operates on about 40 acres adjacent to Silver Lake Park.
It's not clear how much Tough Mudder is paying the private property owner. The county is not a party to that agreement and cannot disclose the amount, Heavner said.
Tough Mudder is also using Reagan Middle School as a parking and shuttle drop-off area (participants will park in nearby commuter lots) and has been drawing water from Silver Lake for its muddy obstacles, Heavner said.
Silver Lake Park was chosen for the event due to its "size, unique characteristics and proximity to I-66, lodging, dining and shopping," Maher said in an email, adding: "The lake was not a factor in the decision."
The county is not legally obligated, however, to continue to hold Tough Mudder at Silver Lake Park through 2023, Maher said.
"After this year's event, there is an option for Tough Mudder to return to Silver Lake Park, however both [Tough Mudder] and the county would need to agree and enter into a new contract each year," she said.
After the controversy about Tough Mudder's use of Silver Lake Park erupted on social media over the Memorial Day weekend, Heavner took Candland and a Prince William Times reporter on separate tours of the Silver Lake Park to explain the work being done to set up for this weekend's event.
Mainly, Heavner said, the hope was to clear up what he called "misinformation."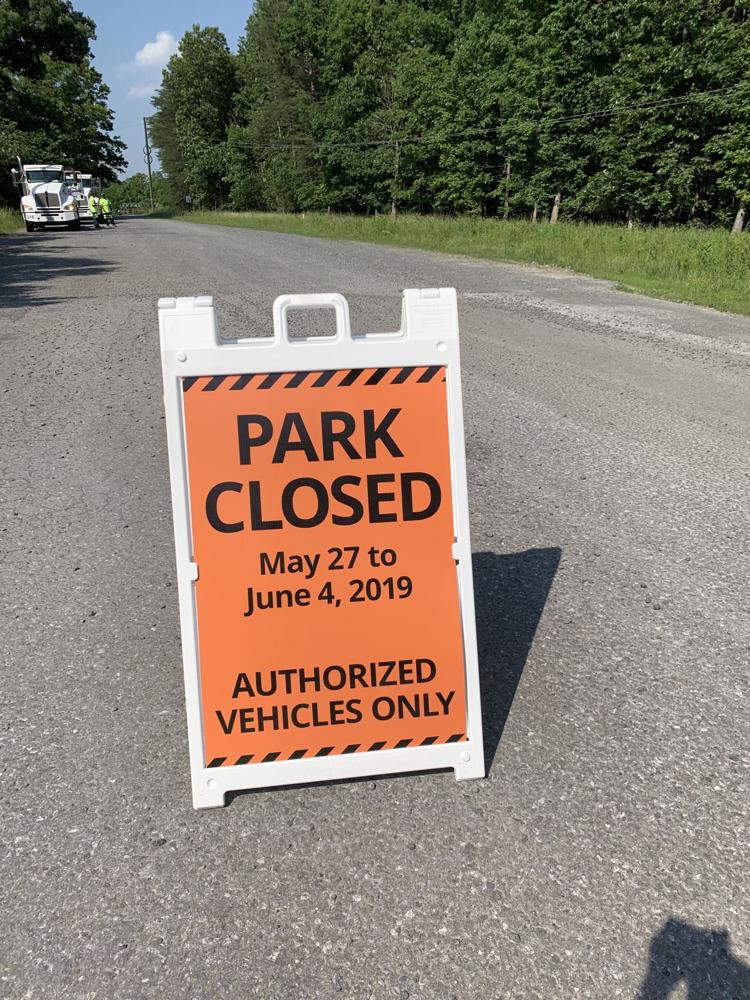 For starters, Heavner said, Silver Lake Park did not officially close until Monday, May 27, which was Memorial Day. The park was open on Saturday and Sunday, although Heavner conceded the presence of an orange "CLOSED" sign at the park's front gate could have caused the confusion.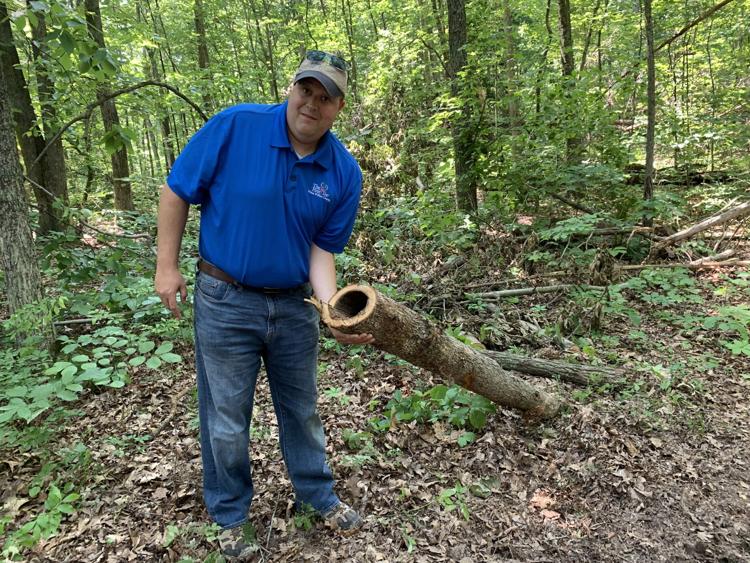 Also, he reiterated that no trees were removed on the park property.
Some dead trees, which had already fallen due to their natural demise, were cut up to clear the trails, however. The largest tree cut was about 10 inches in diameter, Heavner said.
Both Heavner and Maher said county staff worked with the Virginia Department of Conservation to identify environmentally and archeologically sensitive areas within the park and that those areas were delineated and avoided in the course design.
"The Tough Mudder organization has been great partners. When our trail staff identified areas that need to be avoided, they've agreed to realign or rework the trail," Heavner said. "They worked with us every step of the way, so it's been an easy process."
Regarding work the county did on Tough Mudder's behalf, Heavner said county employees:
Built a 0.75 mile of new wooded trail, the majority of which is on private property adjacent to Silver Lake Park.
Widened 3/10 mile of existing trail in the park
Cleared 8/10 of a mile of pasture to create trail though tall, grassy fields, also in the park.
Heavner said county officials anticipated there would be questions about Tough Mudder but have been surprised that residents are objecting to various alterations they insist are only temporary. Tough Mudder has pledged to return the park to its original condition, Heavner said.
As for how the Tough Mudder squares with Silver Lake Park's "passive use" designation, Heavner said the event "was vetted as an acceptable use by county staff."
"Obviously, people can disagree about how the proffer is interpreted," he added.
As an example of such temporary changes, Heavner pointed out several obstacles at various points of construction along the course.
For "Quagmire," Tough Mudder workers dug a 10-foot pit that participants have to climb in and out of, a task that will likely require the help of fellow participants. On Tuesday, mounds of red Virginia clay were piled high on either side of the pit.
"This looks like some pretty substantial disturbance, but they'll just push that dirt back into the hole, re-seed the area and it will look just the same as it was before," Heavner said.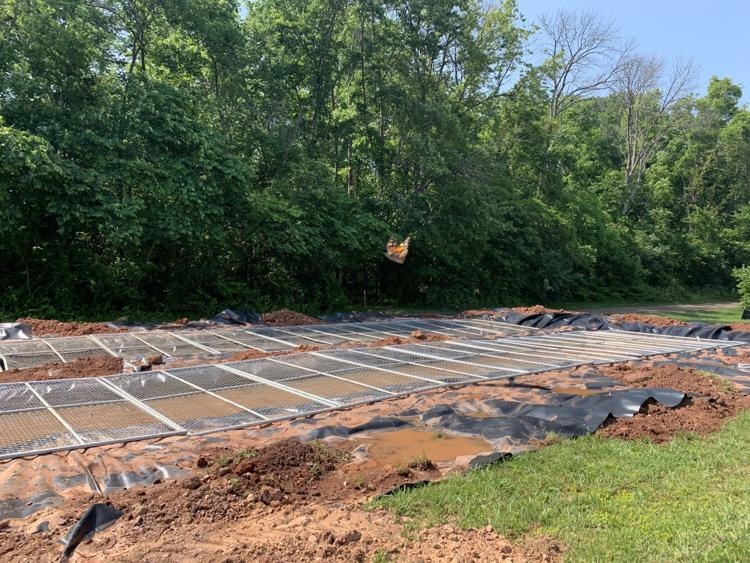 The county took photos of the entire area before the construction happened for comparison purposes, Heavner said.
Another obstacle, dubbed "cage crawl," featured excavated trenches lined with thick black plastic sheeting and covered over with what looked like metal, chain-linked fencing. That area too would be returned to its natural state, Heavner said.
"As radical as that disturbance looks now, it isn't difficult to remediate," he said.
"This event is temporary. It doesn't disrupt that long-standing and long-term plan for the types of recreational opportunities we offer here," Heavner said.  "It doesn't disrupt the other 363 days out of the year that we operate this as a passive-use facility."
Reach Jill Palermo at jpalermo@fauquier.com