Prince William prosecutors will once again have open and immediate access to all recordings of incarcerated individuals' phone calls from the local jail, settling a monthlong "equal access" dispute between the county's commonwealth's attorneys' and public defender offices.
A month ago, jail officials barred local prosecutors from immediately obtaining inmate phone call recordings over concerns raised by defense attorneys that they were not being given the same access to their clients' records. As a result, prosecutors were forced to obtain those records the same way that defense attorneys must often obtain them – through a weekslong subpoena process.
But last Wednesday, Sept. 15, the Prince William-Manassas regional jail board voted to reverse that decision with the caveat they would open the door to a new policy allowing defense attorneys direct access to their clients' phone records at their next meeting.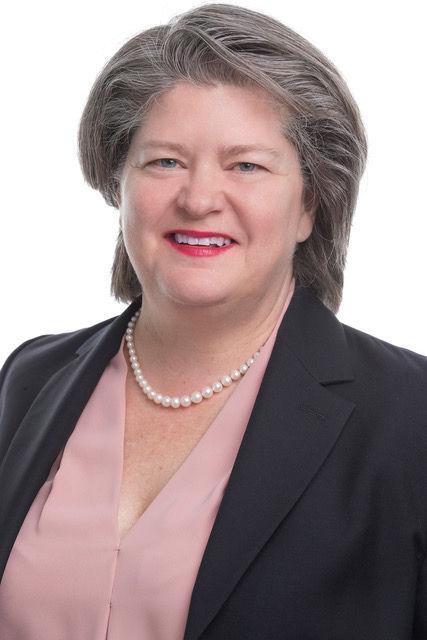 Chief Public Defender Tracey Lenox was the only jail board member to vote against the reinstatement of the policy. 
"This is about equity, fairness and transparency, and the fact that ultimately, the defense bar deserves access to their own client's records," Lenox said during the meeting. "We want access, on the same basis as the commonwealth does, to our clients' records if the client himself or herself does not object to that."
Based on discussion at the Sept. 15 jail board meeting, the dispute appeared to arise from an ongoing criminal case in which public defenders were forced to jump through hoops to access inmate phone and visitation records to which commonwealth's attorneys had ready access. 
Public defenders raised the issue with the jail in August. The jail board's attorneys agreed with the public defender office and notified Commonwealth's Attorney Amy Ashworth on Aug. 16 that her office would be required to obtain phone incarcerated individuals' call recordings and other records by subpoena – ending a decadeslong policy allowing them open access to those records.
Like many Virginia jails, the Prince William-Manassas adult detention center has a longstanding agreement that gives local law enforcement, including prosecutors, direct access to incarcerated people's phone calls, visitation, disciplinary and medical records. 
Ashworth appeared frustrated during the jail board meeting that jail officials, at the recommendation of the jail board's own attorneys, had taken it upon themselves to suspend the access, calling it an urgent "public safety concern."
"We have a case going on today, a murder trial, [where] one of the witnesses showed up with two gang members and was taking pictures of the detectives. And we're interested to know where that information goes. And we now don't have the access to those records," Ashworth said. 
Ashworth did not specify which case or defendant she was referring to during the meeting. 
Ashworth also said local prosecutors had used incarcerated individuals' phone call recordings to discover that people were smuggling drugs into the jail through "alleged legal mail" earlier this year. Unlike most other mail, mail to incarcerated individuals from their legal representatives, cannot be opened and searched by jail workers. 
In February, a 26-year-old man died of a fentanyl overdose inside the Prince William-Manassas jail. Jail officials did not make any statements at the time about how those drugs had been transported inside the facility. 
Ashworth insisted that the previous policy be reinstated immediately. But she added that she was not opposed to defense attorneys having similar access to their clients' phone records in the future. 
A jail board attorney present at the meeting defended the jail's decision to halt the policy in August. He echoed the concerns raised by Lenox that defense attorneys were not given "fair access" to their incarcerated clients' records and said that the jail was trying to prevent "issues of records being turned over without knowledge of the other side." 
Incarcerated individuals are charged by the minute for their phone calls by a third-party vendor contracted by the jail. Incarcerated individuals are also charged when they use digital tablets provided by the same vendor for sending text messages, listening to music, playing games or watching television shows. 
In 2020, the jail collected $245,000 in annual revenues from phone calls and tablet use by incarcerated individuals, according to its annual report. 
The Prince William-Manassas jail board will meet again in two months. At their next meeting, set for Wednesday, Nov. 17, they will likely decide whether defense attorneys will be allowed the same access to their clients' phone records as the commonwealth's attorney's office.