Every year, Northern Virginia Family Services' prescription access program helps families in Prince William County save thousands of dollars on their life-saving medications. Most often, they need insulin.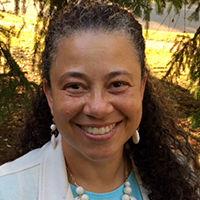 But the price of the prescription, which helps manage blood sugar for those with diabetes, has tripled over the past decade. Increasingly, said Ondrea McIntyre-Hall, director of health access and nutrition services for NVFS, families are struggling to pay for it. 
Should he be re-elected, Del. Lee Carter, D-50th, says he intends to introduce legislation that would cap the monthly copay for insulin at $30. Doing so, though, will only benefit those whose health insurance plans are regulated by Virginia. 
 "Absolutely nobody should be denied medical care because they can't afford it," Carter said. "For folks who need insulin, this is definitely one of those cases where you need health care to live."
According to an analysis by the nonprofit Health Care Cost Institute, insulin cost an average person with type 1 diabetes $5,705 in 2016. That's about twice the average cost in 2012. 
"That's the challenge we see in the communities: people who can't afford it are rationing their insulin, or borrowing peoples' insulin," McIntyre-Hall said.
Earlier this year, a 27-year-old Leesburg man died after he aged off of his parents' insurance plan and could no longer afford the insulin he needed, opting for a cheaper version instead, the Washington Post reported.
Carter said ultimately he supports a single-payer health care system that would guarantee everyone can see a doctor and get the medication they need.
"But as a small, immediate thing we can take care of in the here and now is put a cap on the price of insulin so nobody has to spend more than a dollar a day," he said.
"This is a common-sense thing," Carter added. "It's morally right to make sure that people can afford the insulin they need to survive and, frankly, anyone in the General Assembly opposing this is going to have to have a really good reason."
The legislation is still in its draft form. House Speaker Kirk Cox (R) did not return requests for comment emailed to his spokesman. 
Ian Lovejoy, Carter's Republican opponent in the Nov. 5 election, did not directly address Carter's proposal to cap insurance copays for insulin but said in a statement he is against universal health care. Lovejoy also said he supports protecting those with pre-existing conditions and increasing transparency in the insurance industry. 
Possible complications
Before implementing new health insurance mandates, Virginia's Health Insurance Reform Commission often must assess proposals first, a process that can sometimes take up to a year. 
According to Prince William County's community health dashboard, 9.2 percent of adults over 20 in the county, and 4.4 percent in Manassas, had diabetes in 2016, the most recent year the data was available.  
McIntyre-Hall said the Affordable Care Act has helped more people afford health care, but skyrocketing copays, deductibles and premiums have still made access to care out of reach for many low-income people. The prescription access program helps people apply for discounts they otherwise wouldn't know about or be able to apply for. 
"When you give people access to the medications they need, then they don't have to make the choice: Do I feed my family this week or do I buy my medication?" McIntyre-Hall said. "They don't think: So, do I sit in the dark, do I not have access to water, or do I get my medication?"
Earlier this year, Colorado became the first state in the nation to cap the copay for insulin, though at $100 rather than $30. 
Others have taken steps to reduce the cost. The health insurer Cigna has started a program capping the insulin monthly copay at $25 for some of its members. There were about 630,000 Cigna members in Virginia at the end of last year, according to a spokesperson. 
But states, and even insurance companies, can only impact so many people. In Virginia, only people whose health plans are regulated by the state, including plans on the health exchanges, would be impacted by legislation to cap the copay if it is successful in the General Assembly.
Most people get their insurance through their employers, and large companies are often self-funded, meaning they pay all their employees' claims. Self-funded plans are regulated by the federal government, so state mandates implemented don't impact them. About 61 percent of covered workers nationwide were in self-funded plans last year, according to Kaiser Family Foundation.
Doug Gray, executive director of the Virginia Association of Health Plans, which represents health insurers in the state, said the group does not yet have an official position on Carter's proposed legislation. But the association is similarly concerned about the cost of prescription drugs, he said.
McIntyre-Hall said a cap on the copay for insulin would be "remarkable." 
Families who are struggling financially could rely on other safety nets to make up the $30 — perhaps by using a food bank, for example, for groceries -- so that they can instead afford their medication.
 "The reality is that there is somebody in your neighborhood living every day not knowing how they're going to get by the next day," she said. 
Reach Katie O'Connor at news@fauquier.com