Extending Metro to Prince William, renaming Jefferson Davis Highway, preserving the rural crescent and the county's agreement with federal immigration officials were among the hot-button issues four candidates for the county's top elected post discussed Tuesday during their last debate before Nov. 5 election.
The topics revealed divisions among the four vying to be the next chairman of the Prince William County Board of Supervisors: Republican nominee John Gray, Democratic nominee Ann Wheeler and independents Muneer Baig and Don Scoggins.
Hosted by the Prince William Chamber of Commerce and Northern Virginia Community College, the debate also touched on the biggest controversy in the race so far: the discovery late last month of offensive tweets Gray deleted from his Twitter account. Among other things, Gray's tweets used racial stereotypes to mock African American political protests and displayed anti-Muslim and anti-gay sentiments.
Gray again acknowledged the tweets were inappropriate and reiterated that he'd apologized, saying he's "eaten humble pie" and has "beaten [him]self up about it." 
When Wheeler questioned whether Gray deleted his apology from his Facebook page, Gray said the apology still stands but noted "there's no law that says I have to post it on my Facebook page."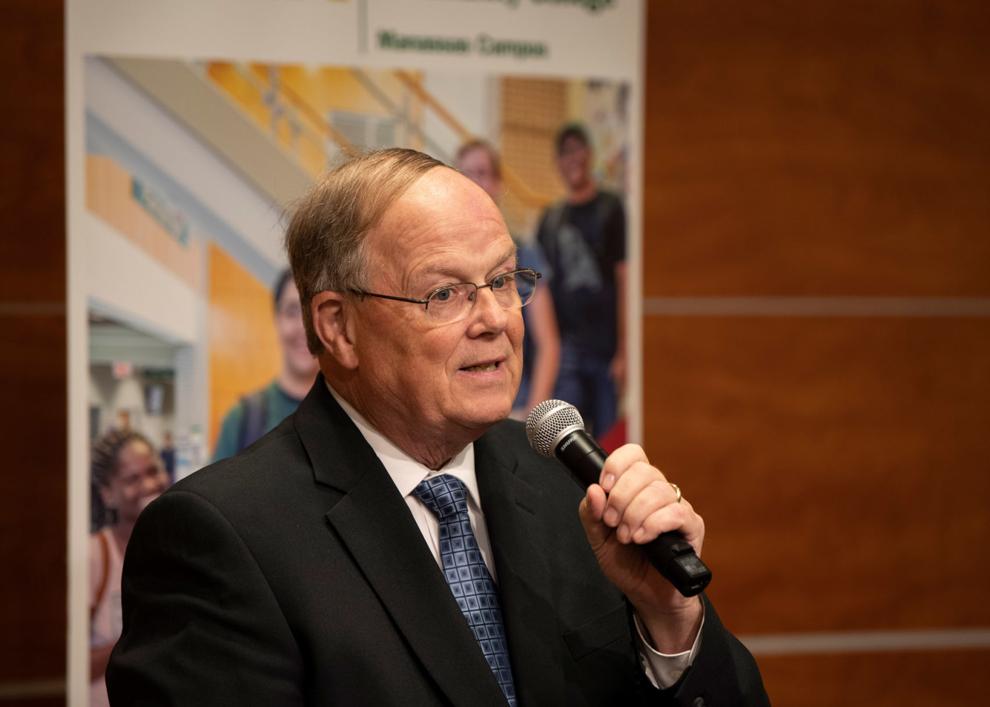 "Anybody who knows me absolutely knows that I am not a racist, I'm not a bigot or anything along those lines," he added. " I should have had better judgment, there's no question. But I've apologized for it… and if anybody can't accept that, it's not my problem."
Baig scolded Gray's critics for "throwing dirt" on an opponent. "If Mr. Gray did something that hurt some families, going back and trying to hurt his family, as a retaliation to try to create some votes, is not the right strategy," Baig said. "It's wrong, it's wrong, it's wrong." 
Moderator Julie Carey, Northern Virginia bureau chief for NBC-News 4, asked whether the candidates support extending Metro into Prince William or whether they think there is "a better way to improve mass transit."
Only Gray, the GOP nominee, said he does not support bringing Metro into Prince William. He said his main objection is cost and questioned whether Metro would bring jobs into the county.
"Bringing Metro here, which has been on the boards for 20 to 25 years, is not going to bring jobs here by itself," Gray said. "We have to get the jobs here first." Gray further said that he would attract businesses to the county by cutting tax rates but did not say which taxes or by how much.
Wheeler, Baig and Scoggins all said they would work to try to bring Metro into the county.
Wheeler said the county should get behind a proposed federal study to determine what it would take to extend Metro into Prince William.
"I'd love to see the Blue Line come down to Woodbridge. And actually, it may not happen, but if we don't study it, it definitely won't happen," Wheeler said. "It may take 20 years, but we have to start sometime."
Both Baig and Scoggins said Metro would attract jobs.
"If we want businesses to come and locate in Prince William County, we have to build transportation infrastructure that supports it," Baig said. "It's not people [going] out of here, people can come into [the county] as well for jobs."
Keep Jefferson Davis Highway?
Panelist Curtis Porter, of the Prince William County Human Rights Commission, asked the candidates if they would to seek permission from the Commonwealth Transportation Board to remove from the name of Jefferson Davis from U.S. 1, as Arlington County recently did. Porter noted Davis was not a Virginian but rather a Mississippian who was also the president of the Confederacy and a proponent of slavery.
Only Wheeler, the Democratic nominee, said she would push to follow the lead of Arlington, Alexandria and Fairfax, which have already removed Davis's name from the roadway.
Wheeler said not having Davis's name on such a prominent road in eastern Prince William County "would improve the quality of life" for residents.
"This is a simple thing that we could do," Wheeler said. "I understand [the concern about] political correctness, but a lot of people find the name of that road offensive, and I think we need to honor that."
All three of the other candidates, meanwhile, said changing the road's name is not worth the effort or the cost, which Gray said could reach the "tens of millions of dollars."
"Changing the name of a road will not change anyone's quality of life. We're going to have to spend tens of millions of dollars, because, again, where does it stop?" Gray said. 
"Do we change Gar-Field Indians? Woodbridge Vikings? Stonewall Jackson Raiders? Patriot High School? Battlefield? Where does it stop? Who makes those decisions? It's not a decision that improves the quality of life in Prince William County."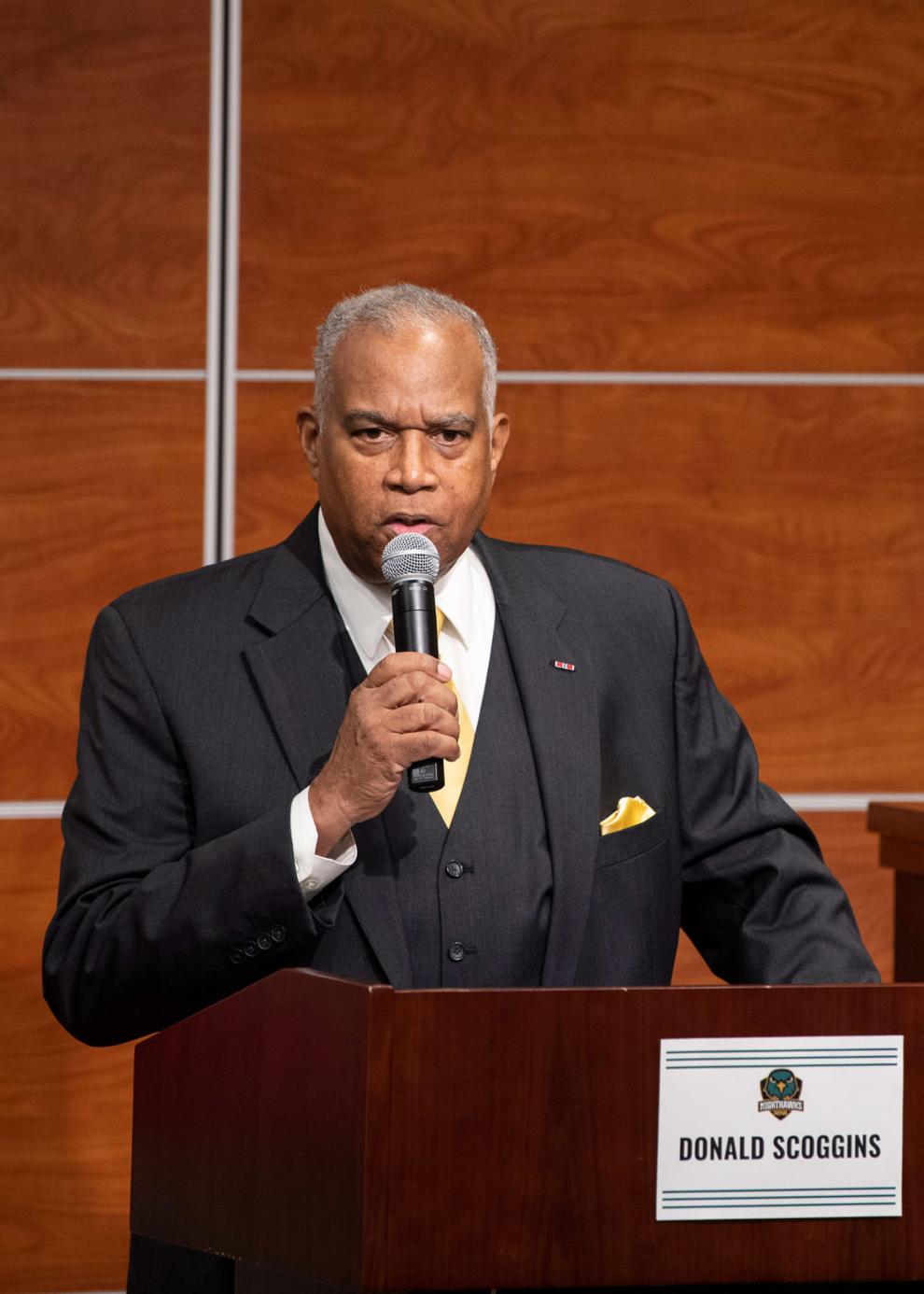 Scoggins said, "our political correctness is sort of getting out of hand" and said county leaders should concentrate on economic development.
Baig, meanwhile, expressed concerns that changing the road's name would amount to "erasing history."
"We can leverage this opportunity to educate. Why Jefferson Davis? Why Robert E. Lee? We can put a plaque next to their statue[s] and tell what happened," Baig said. "Our kids need to be educated about what happened in the past."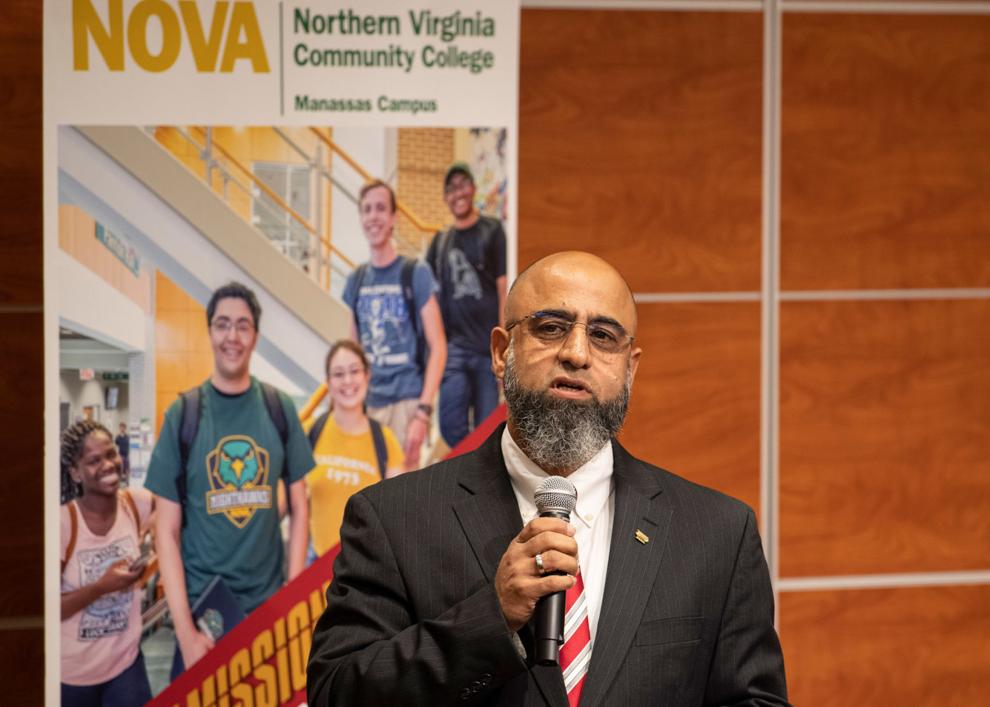 Plans for the rural crescent
Asked about the county planning department's recommendations for zoning changes in the rural crescent, which include a mix of ideas aimed at encouraging landowners to place land in conservation easements through various economic incentives, only Gray said the zoning should remain as-is. 
Residential development is now limited to one home per 10 acres in more than 72,000 acres in the rural area, which arcs around the northwest rim of the county, stretching from the Quantico Marine Corps Base to the Manassas battlefield.
Gray said he would not change the existing zoning rules "because that's what the residents want."
Baig and Scoggins said they would go back to the drawing board. Baig said he sees problems with both the "purchase of development rights" and "transfer of development rights" programs that would boost landowners' development rights from one home per 10 acres to one home per 5 acres or one home per 3 acres –depending on location -- and then allow them to be sold to the county or developers. In exchange, landowners would place their land in permanent conservation easements.
"Where is the money to buy those rights? There is no money," Baig said of the proposed PDR program. "When you transfer development rights to [developers on] the east side, it's already pretty congested."
Scoggins said the topic needs more study and should not be decided in an election year.  "We've been talking about [the rural crescent] for 10-plus years, so [waiting] one or two more years is not a big deal. But I do want to see the rural crescent preserved. It's one of the gems of the county."
Wheeler stopped short of saying she agrees with the staff proposal but said the status quo isn't working. Wheeler also said she'd like to see the county help farmers and better promote agritourism.
"While I appreciate that the staff did great things, they've had a lot of pushback because no one is willing to say we need to actually do something different to save our rural land in the rural crescent," she said.
The candidates also clashed on Prince William County's longstanding 287(g) agreement with Immigration and Customs Enforcement that trains and authorizes sheriff's deputies at the Prince William County Adult Detention Center to check inmates' immigration status and enforce ICE detainers. 
The jail agrees to hold inmates for up to 48 hours longer than they normally would if ICE asks to pick them up from the jail to detain them on a civil warrant for violating federal immigration rules. Prince William is one of only two counties in Virginia that maintains a 287(g) agreement with ICE.
Only Gray said he is "in full agreement" with keeping the 287(g) agreement, calling it a matter of public safety.
Wheeler said she would not support maintaining the agreement and rejected the idea that ending it would jeopardize public safety. Wheeler pointed out that all other Virginia counties except Prince William and Culpeper do not have such agreements and yet still lock up dangerous criminals.
"The 287(g) program, whether we have it or not, does not mean we don't lock up serious criminals who have serious offenses," she said.
Scoggins said he is wary of the program and said it has "too many flaws." 
Baig, himself an immigrant from Kashmir, called the program "a tool against immigrants."
"We have come to a point where anybody who is an immigrant and has a status where they're not fully documented -- even if they've been here 20, 30 years -- somehow they're criminals," Baig said. "We need to look at things from a human lens. At the end of the day, we're all human. Criminals belong in jails. … There is no doubt about that, and that's what I will do. But at the same time, I will not allow families who are peaceful families to be broken apart … where a child is living here and the mother is sent across the border. I would not want somebody to do that to me and I will not do that to somebody else."