Thick smoke wafts through the forest as crews in fire-resistant gear wield "drip torches" against their enemy. The flames stay low but occasionally spike as the workers make their way slowly across the field, allowing wildlife time to escape the scorching blaze as they advance.
Their target: the thick patches of non-native plants and grasses crowding out native grasses and wildflowers. Their goal: to encourage growth of native species to improve wildlife habitats.
Spring is prescribed burn season in Virginia, and Leopold's Preserve, a 380-acre natural area adjacent to the Villages of Piedmont in Haymarket, is taking the opportunity to conduct three planned burns in an effort to return some of their fields to native Piedmont meadows.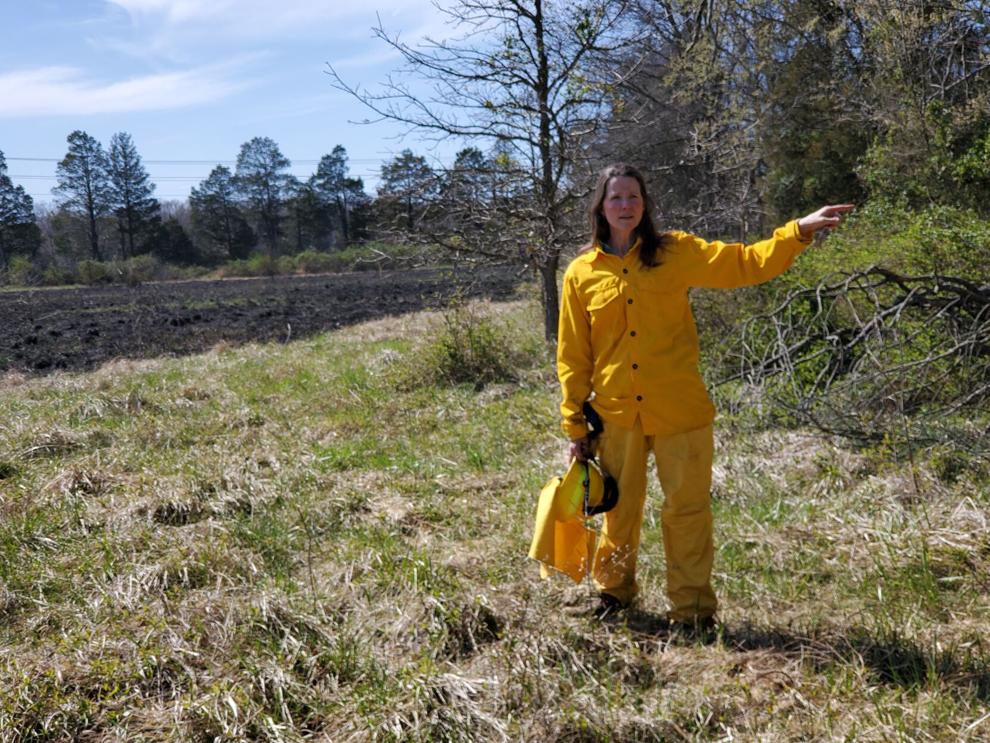 "Our goals are to try to get as much of Leopold's back to a healthy native ecosystem and also to educate while we're doing it," said Laura Hassell, executive director of the White House Farm Foundation, which manages the preserve.  
This is the second year that Leopold's has conducted prescribed burns on its property. Last spring, Leopold's burned a field near the main parking lot and then seeded the field with a native grass and wildflower mix designed to attract native pollinators. 
Hassell said she was delighted to report that just a few months later, in late July, many native plants, including partridge pea, black-eyed Susan and golden tickseed, bloomed in the field.
Considering the success of last year's burn, Leopold's hopes to replicate those results with this year's burns, including one in a field near the observation deck and one in a field of thick fescue adjacent to Thoroughfare Road. 
Virginia's forests and grasslands are well-adapted to fire, with plant species that have survival or regeneration strategies that not only tolerate fire, but may require it, according to the Virginia Prescribed Fire Council.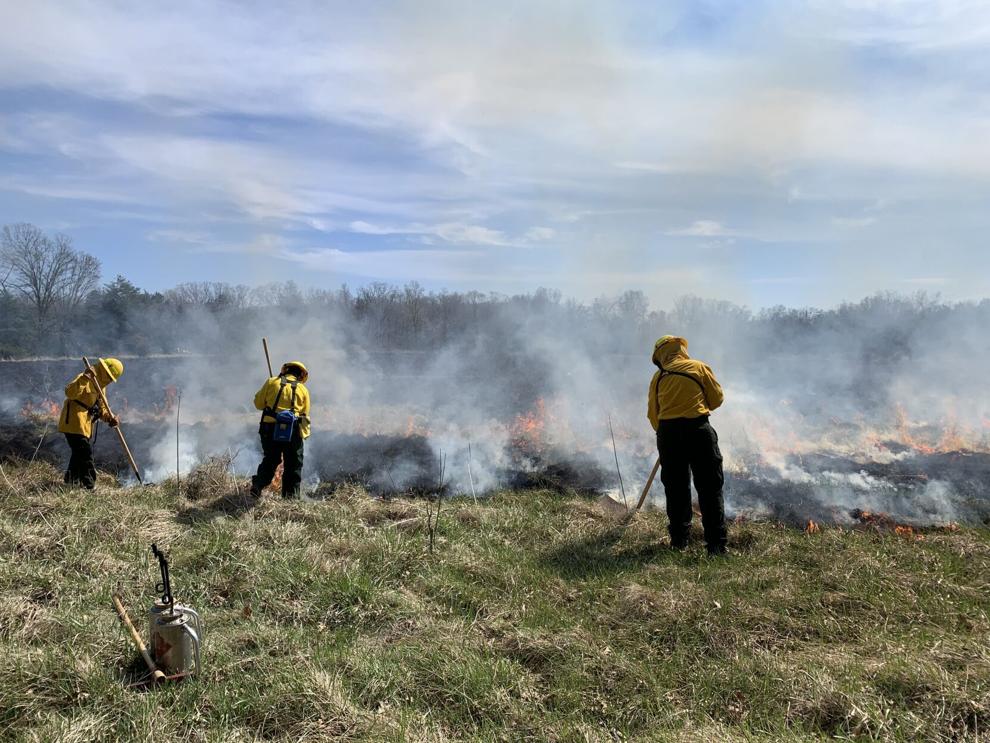 While the Virginia Department of Forestry managed last year's fire as well as this year's first fire at Leopold's Preserve, Bert Harris, executive director of the Clifton Institute and certified prescribed burn manager, stepped in and managed the burn in the fescue field.  
Hassell said she was grateful to partner with the Clifton Institute since both are invested in returning the fields to native habitats.
Leopold's has one more burn planned for later this month.  Rather than burning low-lying vegetation, the next fire is planned to burn forest understory in a small, wooded area (about ½ acre) right near the trailhead at the main parking lot.
"The primary purpose of the understory burn is to control invasive plants. We have a lot of honeysuckle in that area. It is a pilot project for us, and if it goes well then we will burn larger sections of understory next year," Hassell said. 
Leopold's Preserve invites the community to come and investigate the burned fields and to watch their progress throughout the year.