When Prince William students head back to school Monday, there will be 184 portable classroom trailers tucked behind schools across the county. That's 22 fewer than the 206 trailers that were used to handle school overcrowding last school year.

Still, the number means more than 4,400 students will spend at least part of their days in portable classrooms during the 2019-20 school year. 
The addition of a John D. Jenkins Elementary School in Woodbridge and a 17-room addition on Stonewall Middle made the biggest dent in trailer numbers for the coming school year.
Stonewall Middle lost all seven of the portable classroom trailers it used last year, while 24 trailers have been moved from eight elementary schools due to the opening of the new elementary school -- the county's 64th serving students in kindergarten through the fifth grade. 
The number of trailers at the elementary school level will thus drop from 107 to 72 this year. Among the county's elementary schools, Loch Lomond, in Manassas, and Marumsco Hills, in Woodbridge, will have the most trailers at six apiece. 
The number the trailers at both the middle and high school levels will rise this year, however. Middle schools will use three more trailers, for a total of 50, while high schools will use 61 trailers, or 10 more than last year.
Once again, Battlefield High School in Haymarket  will have the most trailers with 21, up from 18 last year. Patriot High School, in Nokesville, will be a close second with 20. Freedom High school will have the eight trailers, while Stonewall Jackson High School will have seven and Charles J. Colgan Sr. High School will have five. Colgan, the county's newest high school, opened in 2016.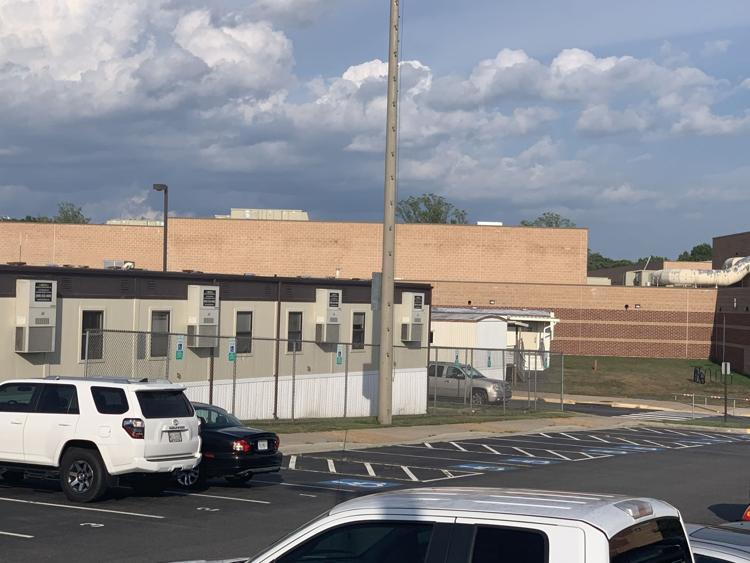 At the middle school level, Fred Lynn Middle in Woodbridge will have the most trailers with 10, while Woodbridge Middle and Graham Park, will have nine and eight, respectively. 
Trailer debate at an impasse
The need for portable classroom trailers has been a hot topic of discussion among county leaders in recent years. The trailers are problematic in bad weather. They can be either too hot or too cold as well as inconvenient when it rains. 
But a larger concern is safety. At a time when security is a concern for all public schools, officials note that students are not as safe in outside classroom trailers as they are inside brick-and-mortar school buildings.
A joint committee of Prince William County School Board members and county supervisors has been meeting since March 2017 to discuss the need for more classroom space and to devise a plan to rid the county of its classroom trailers.
So far, however, there has been no agreement on how to fund a $174 million plan to eliminate the  trailers in 10 years' time. The plan calls for two additional elementary schools and the equivalent of half of a new middle school.
School division planners say the elementary schools are needed in the U.S. 1 corridor – one in the Cardinal Drive area and one near Dumfries or Triangle. The location of the middle school additions has not yet been specified.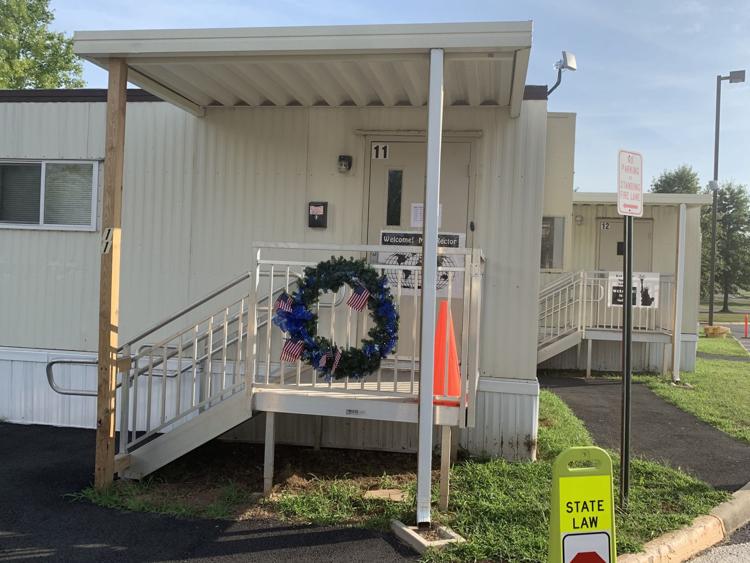 Riley O'Casey, president of the Prince William Education Association, says teacher opinions on portable classrooms are mixed. Depending on the age and condition of the trailers, most are OK for teaching, and some teachers say they like being away from the distractions of other classrooms in the building, she said.
But there are challenges. Sometimes the Wi-Fi doesn't work in the trailers, or they're not equipped for smartboards. There are also the everyday issues, such as the need to escort children back and forth from the bathroom or to the office, Riley said.
"A lot of times, teachers don't have enough room to teach certain things. Or maybe there's an art class in the trailer, but then the teacher doesn't have a sink," Riley said.
Diana Gulotta, director of communications services for Prince William County schools, said the school division will address some of those problems this year. While some classroom trailers may have had issues with Wi-Fi and smartboards in the past, steps are being taken to ensure all trailers are equipped with such technology this year, Gulotta said in an email.
Safety, however, is also a big concern among teachers, as children must be moved inside during bad storms or remain in locked trailers in "secure the building" situations, Riley said.
More new schools, additions coming
Some relief is already on the horizon. Construction is already under way on the 13th high school, which should eliminate the 48 trailers spread among Battlefield, Patriot and Stonewall Jackson high schools. The new high school, which is located behind Jiffy Lube Live, is scheduled to open in the fall of 2021.
Also, a new middle school is under construction at Potomac Shores, which is also scheduled to open in 2021.
In 2022, the county is scheduled to open a new elementary school at the former Rosemount Lewis park, near Stonewall Jackson High School. Also in 2022, 11-room additions should be complete at Bull Run, Gainesville and Marsteller middle schools, all in the western side of the county.
In 2023, new elementary schools are slated to open in the Woodbridge/Occoquan area and at Potomac Shores.
In 2025, a new school will replace the county's oldest elementary school, Occoquan Elementary. Finally, a new elementary school is slated to open in the Yorkshire area of Manassas in 2028.
Still, despite all of that planned construction, some Prince William students will remain in trailers in 2028 -- and beyond -- unless the two additional elementary schools and the middle school additions are included in future capital improvement plans.
Clarification: This article has been updated to note that the school division is taking steps this year to ensure that all classroom trailers are equipped with Wi-Fi and smartboards, according to Diana Gulotta, director of communications services for Prince William County schools.
Reach Jill Palermo at jpalermo@fauquier.com