Masks slide down little noses repeatedly; arms reach out for hugs that teachers and counselors don't have the heart to deny; and restless feet stray from squares taped on classroom floors intended to keep kids and teachers at least 6 feet apart.
Those are some of the typical behaviors that teachers currently instructing Prince William County's youngest students inside school buildings say are routinely thwarting mitigation efforts intended to keep COVID-19 from spreading and making people sick. 
And as the county's COVID-19 percent-positivity rate and infections per capita remain high, teachers say they worry things will only get worse as thousands more students begin in-person instruction in January. 
At the same time, teachers with underlying health conditions that place them at a higher risk for developing complications to COVID-19 are also expressing concern. A few such teachers said in interviews this week they are being forced to make what they consider an impossible choice: risk their health by returning to teach in person in January or quit.
One high school English teacher with 23 years of experience said her mind is already made up. Unless she can continue teaching virtually, she's leaving her students mid-year to take a leave of absence.
"I've been told by my doctor I have no business going to the grocery store. So if I can't go to the grocery store, I can't go to work," said the teacher, who asked that her name and school not be printed because of fear of retaliation from her supervisors. "Prince William County schools can put another warm body in the classroom, but I can't replace me and my family can't replace me."
Such sentiments are why members of the county's teachers' union are pleading with Superintendent Steven Walts and the school board this week to halt plans to bring multiple grades of students back into Prince William schools for hybrid instruction after the upcoming holiday break.
They also want Walts and his staff to develop a set of COVID-19 metric thresholds to guide decisions about proceeding with return-to-school plans as has been done in Loudoun and Fairfax counties. Both school boards agreed on limits that automatically revert students to virtual instruction or prevent additional groups from coming into schools. 
"Right now, we're calling for a safe and secure school year, and with numbers rising, we think virtual will be best," said Maggie Hansford, president of the Prince William Education Association. "And we continue to ask for some sort of standards. We think having a metric that educators and parents can refer to would help with transparency."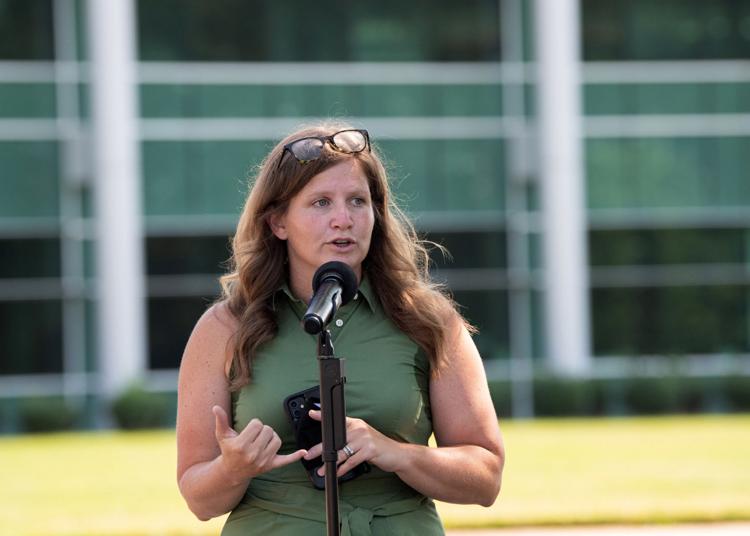 But as of Thursday, only Occoquan School Board Representative Lillie Jessie said she agreed with the teachers' call to put the brakes on plans to allow second- and third-grade students to return for two-day-a-week hybrid instruction starting on Monday, Jan. 12.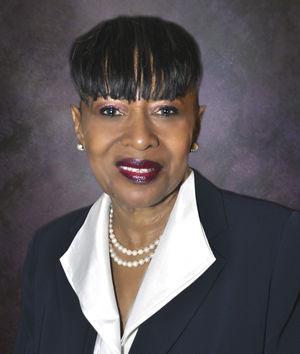 And only Jessie and Potomac District Representative Justin Wilk said they see a need for the school board to set public metrics to guide decisions about returning more students to schools. 
Wilk, however, said the tool should measure school division readiness -- in terms of staffing, internet bandwidth in schools and adequate personal protective gear for teachers -- rather than health metrics, which he said are best handled by the school division's pandemic team. 
"There is no real dashboard that shows updates on all the metrics we are looking for … such as staffing, internet capability and subs. Can we do a pre-K to [first grade] plan with the subs we have available now? I don't know." 
Wilk said he spent several hours last Friday in a kindergarten class of six students observing the kids and teachers and felt reassured by what he saw. He praised teachers for their dedication and hard work but said he strongly believes there should be classroom aides in all kindergarten and first grade classrooms, which is currently not the case.
"I saw more than enough distribution of PPE. I saw more than 6 feet distance. I saw effective mitigation strategies," Wilk said, noting that students wore masks and had plexi-glass shields on their desks. 
Wilk said he would leave analyzing of health metrics to the health care experts. Other school board members reached for comment agreed, saying the numbers are too complex to set hard-and-fast cutoffs.
Both Coles District Representative Lisa Zargarpur and Brentsville District Representative Adele Jackson said they initially wanted the school division to adopt pandemic metrics but have since changed their minds.
"I used to want set metrics because it's a comfortable place to live in, but I understand why it's a challenge," Zargarpur said. "I really think Dr. Walts and his mitigation team are making the best decision with what the team has to give him."
Ansher: 'Not my role' to decide about in-person instruction
Prince William Health District Director Dr. Alison Ansher said this week that while she has been advising the school division's pandemic team, she does not give school officials an opinion on the safety of returning students to schools for in-person instruction. In an email Thursday, Ansher said "it's not my role" to give such advice to local schools.
"That is not my decision. It is a superintendent and school board decision," she said.
Last week, some state health department directors advised public school divisions in central and southwest Virginia against in-person instruction after Thanksgiving because of spiking cases. The advice was followed by some but not all school divisions, according to a Virginia Mercury report. 
Ansher said she has provided school division officials updated state and federal COVID-19 guidance and has answered questions and provided advice on how to handle certain situations that come up in schools.
"We have not seen concerning student-to-student transmission for those students who are attending school for an educational purpose," Ansher said in a Dec. 17 email. "The cases we have seen have been mostly in others in the school community that have required close contacts to be quarantined."
Ansher added that she has discussed the recent return to high school athletics with school officials and has helped when "there are individuals in the school community that tested positive and they would like to discuss management of the school environment."
But Ansher also made clear in a Nov. 17 email that the final decision about permitting in-person instruction lies with Walts, the school board and parents themselves.
"Ultimately the decision is up to the school superintendent, school board and community as to the risk they are willing to take regarding the method of learning and school activities," she said.
Jessie: Prince William 'a hot spot'
In an op-ed published this week, Jessie said she's concerned that Prince William has become "a hot spot" of COVID-19 and that setting public metric thresholds would provide more insight into Walts' decision-making about in-school instruction.
As of this week, the school division was instructing about 5,000 pre-K through first grade students in schools on a hybrid schedule, meaning students are in classes two days a week, along with special education students and some English language learners. Also, some high school students enrolled in career and technical education classes have returned for special Monday class sessions.
The school division's plan ramps up considerably after the holiday break, with second- and third-graders returning on Jan. 12-13; grades four, five, six and ninth returning on Jan. 26; and all other grades returning on Feb. 2. All students can remain virtual if they want to. Those who opt for in-person instruction will attend school two days a week and work from home the other three. 
Jessie said she's been flooded with worried emails from teachers leading up to the winter break, expressing concern about the county's already sky-high local COVID-19 numbers spiking again after the holiday break as they did after Thanksgiving. Both the county's percent-positivity rate on COVID-19 tests and its rate of infection, at 16.4% and 51.2 on Thursday, respectively, have been the highest in Northern Virginia for weeks. 
"My main concern is that we not bring in any more kids until we better understand the Thanksgiving surge and the Christmas surge," Jessie said. "I think these teachers are scared to death."
The school board has given Walts the sole authority to make decisions about continuing or halting in-person instruction, much like he has for school closures because of inclement weather. School board members reached this week said they made that decision because he has the quickest access to the most up-to-date information and they did not want to hamper his decision-making.
In an email, Gainesville District Representative Jen Wall said she "care[s] very much about the safety of every PWCS employee and student" but has confidence "in the decision-making process and in the flexibility it provides to meet the needs of teachers, staff and students."
Jessie acknowledged the school board, as elected officials in charge of the school division, could override Walts' decisions if they wanted to.
"We could, but I am not sure I have the votes," Jessie said. "We are the final decision makers.  I can seek it on my own, but we need to call a board meeting. Our next board meeting is not until January."
School Board Chairman Dr. Babur Lateef (At Large) said he's comfortable with leaving the decision to Walts and is "excited" Prince William schools have managed to educate special education and other vulnerable students in schools with such success since school started Sept. 8, unlike most school divisions in Northern Virginia.
Lateef also said he continues to be concerned about students' education and mental health and believes the "damage being done to learning" because of the pandemic "is of national emergency proportions."
Lateef said he does not want the school division to change course but acknowledged that he is "nervous" about a possible spike in cases after the holidays.
"We are going to be watching that very closely," he said.
Walts sticks with 'comprehensive assessment' of metrics
Walts declined an interview in response to requests that he set COVID-19 metrics thresholds to guide return-to-school plans and halt in-person instruction after the holiday break. 
In an email, Prince William County schools spokeswoman Diana Gulotta reiterated what Walts has said repeatedly in school board meetings – that he uses "a comprehensive decision-making process" for school decisions that "continue[s] to [be] refine[d] based on most recent local, state, and federal guidance."
Gulotta also said the school division continues to work closely with the Prince William Health District to collaborate on case reporting and the health guidance. She also noted there so far have been no COVID-19 outbreaks in any Prince William County school buildings, as defined by the Virginia Department of Health's outbreaks in school settings dashboard, despite the school division's own dashboard showing 227 cases involving school division students and staff in December. 
Most of the cases the school division lists on its dashboard involve students and staff working remotely, although some have required some students and staff to quarantine. The monthly case counts have risen steadily over the course of the fall, as they have in the community. The dashboard reports 50 cases in September, 84 in October, 212 in November and 227, so far, in December.
Zargarpur said she would support Walts if he decided to make a change in plans and said she wishes the decision did not rest on the shoulders of school division officials.
"I actually wish there was more help from the health department on decisions like this because they're in a better position to understand things like this," Zargarpur said.
"If the numbers go higher, I will be concerned. Right now today, I feel like we've been able to mitigate pretty well," Zargarpur added. "It doesn't mean I'm not concerned. It doesn't mean it doesn't keep me up at night."
School board members say they 'empathize' with teachers 
Regarding whether teachers with underlying health conditions, whom the school division internally refers to as "tier 1," will be required to return to classrooms, Gulotta said the school division is still working through interviews with such employees, who "may qualify for accommodation in accordance with the Americans with Disabilities Act."
Three teachers interviewed this week said they've already been through the process and have been told their accommodations do not include the option to remain virtual.
It's not clear how many Prince William teachers and staff have applied for such accommodations. Hansford said she believes 10% of the 11,000-member staff might qualify. Gulotta said she was checking on whether the school division had an estimate. 
School board members said they had just begun hearing from such teachers and empathize, but also note such decisions are personnel matters that fall outside the school board's control.
Woodbridge School Board Representative Loree Williams said she understands teachers with health conditions were initially told they could remain virtual but then were told they had to return to school buildings, which she said came as "a shock" to many.
"Because we're so large, I don't think it was communicated enough that this was a possibility," she said. "…I think that became a little confusing for our staff and the public."
Williams said she also understands that certain teachers and staff must be in the building to do their jobs and that schools might not have the money to hire an extra aide to monitor students in the classroom while teachers instruct virtually.
"That's a tough situation for every administrator right now," she said.
Regarding teachers who say the mitigation strategies aren't working, Williams and others said so far they haven't heard many complaints about that.
"I don't know if it's one classroom or 50 classrooms. It doesn't make it less serious if it's one classroom, but if it's one classroom, I would expect the division would provide some assistance," Williams said.
Jackson said there's a big difference between a few kids not wearing their masks correctly and saying the school division's mitigation strategies aren't working.
"I would like to know if they are calling the anonymous tip line and reporting [those concerns] and then what happens after that," Jackson said.
"I taught for 14 years. I want everybody to feel comfortable. It's important to me," Jackson said of the teachers' concerns. "But I don't know the circumstances, so it's a really hard question for me to answer. I'll defer to the school system about that."
Zargarpur said she would like more information about the consequences of sagging masks and insufficient social distancing. "Are they not working and we know people are getting sick from that? … That's what I don't know," she said. 
In general, Williams she is not in favor of bringing any students and staff into school buildings "unless it's absolutely necessary." But she said she can't stand in the way of allowing students who must be educated in person from doing so.
"I want to be all virtual. That's what I've been saying from the get-go," Williams said. "But I'm not going to stand in the way of having a child who needs to be in the building, be in the building." 
Reach Jill Palermo at jpalermo@fauquier.com