Another employee of a Minnieland Academy was arrested and charged with mistreating a child in their care Friday, after the incident was reported by her fellow coworkers at the daycare center.
This time, the charges involve a teacher at the Minnieland Academy located off Cardinal Drive near Woodbridge and Montclair.
Detectives with Prince William County Police Department's Special Victims' Unit began an investigation Friday, July 5, into alleged child abuse at the day care center, located at 14910 Feeder Lane in Woodbridge, according to Officer Renee Carr, spokeswoman for Prince William County police.
The investigation revealed a female caregiver "threw" 4-year-old girl "to the ground." She was then observed "picking the [child] up by her ankles and dropping her onto the ground, causing the child to strike her head," Carr said in a news release.
The employee was eventually removed from the classroom and the child's parents were notified, Carr said.
The child was said to suffer "minor injuries" in the incident, Carr said.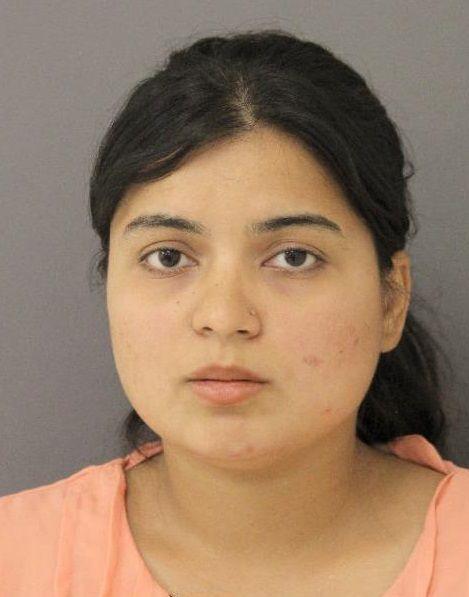 On Friday, July 12, Syeda Sunnia Ali, 27, of Woodbridge, was arrested and charged with assault and battery, a Class 1 misdemeanor, in connection with the incident. Ali was released on an unsecured bond, the press release said.
This is the second incident in recent months in which a Minnieland Academy teacher was arrested in connection with mistreating a child. But in both incidents it was the daycare center itself that reported the incident to authorities, Minnieland Academy spokesman Mark Hubbard said in a statement released Friday.
"Minnieland staff took immediate action and reported the incident to authorities," Hubbard's statement said. "The teacher involved in the incident was terminated, and Minnieland is fully cooperating with criminal investigators."
Hubbard also noted that the daycare center's safety procedures provide "classroom surveillance and ongoing observation of staff conduct."
"We are communicating with all families at the Cardinal location," Hubbard's statement added.
In May, a former employee at of The Merit School at Minnieland Academy in Gainesville was charged with felony child abuse in connection with reports that a baby girl was struck by a caregiver there "multiple times," according to police.
Following the police investigation, Minnieland employee Farah Iftikhar, 38, of Haymarket, was arrested May 16, and charged with cruelty to children and assault and battery in connection with that incident, police said.
In March, a former teacher at a Bristow Minnieland Academy was sentenced to serve 41 years in prison for sexually abusing children in his care.
Taylor Keith Boykin pleaded guilty in October 2018 to 14 charges, including multiple counts of object sexual penetration, aggravated sexual battery, indecent liberties by a custodian and producing child pornography, in connection to incidents dating back to 2016. 
That case came to light after a child reported the sexual abuse to a parent, who reported it both to the daycare center and to authorities.