Two weeks ago, when Monique Braxton told her father that the Prince William County School Board planned to change the names of what were then Stonewall Jackson High School and Stonewall Middle School, he was doubtful.
"He said, 'Oh, they'll never do that,'" she recalled.
Instead, at the high school, they'll be greeted by the name of a longtime security assistant who devoted himself to lifting up students and faculty, alike. And at the middle school, they'll enter under the name of two local Civil Rights trailblazers who fought for integration in both the county and the military: Monique Braxton's parents, Carroll and Celestine Braxton.
Of the three local heroes, only retired Marine Master Gunnery Sgt. Carroll Braxton, 96, remains alive today. His wife died in 2014 at the age of 88, and the security assistant, Arthur Reed, died in 2018 at 70. But Braxton says his wife would have been just as excited as he was to hear the school where she once taught will now bear their name. "It's quite an honor," he said.
Family and friends of the new namesakes say it's an honor well deserved. They shared memories about the ways in which Reed and the Braxtons empowered Prince William County's children, and all agreed: Their legacy is one that will continue to reverberate throughout Manassas.
Celestine and Carroll Braxton
Throughout Monique Braxton's childhood, it wasn't uncommon to find her family's house full of kids.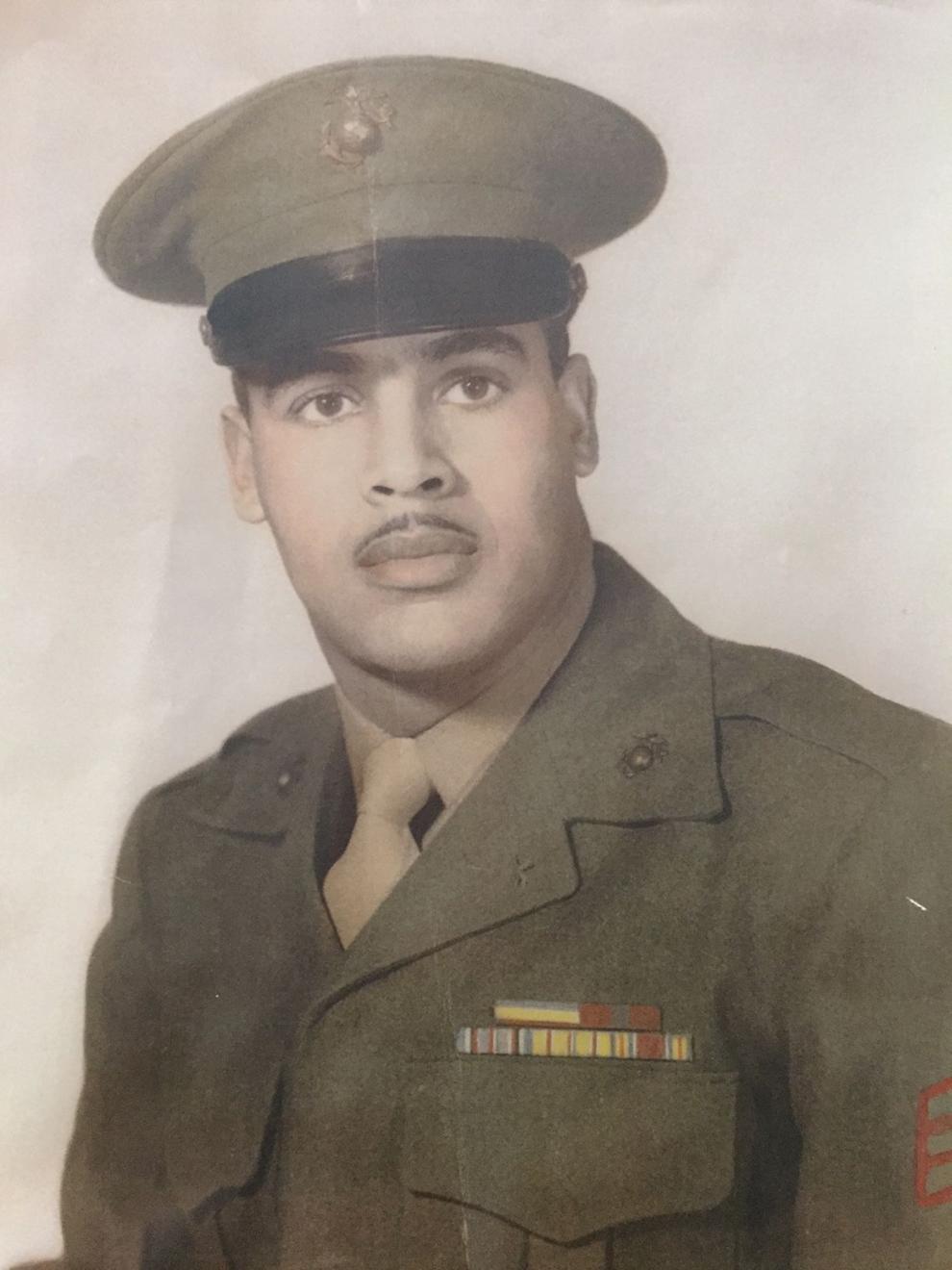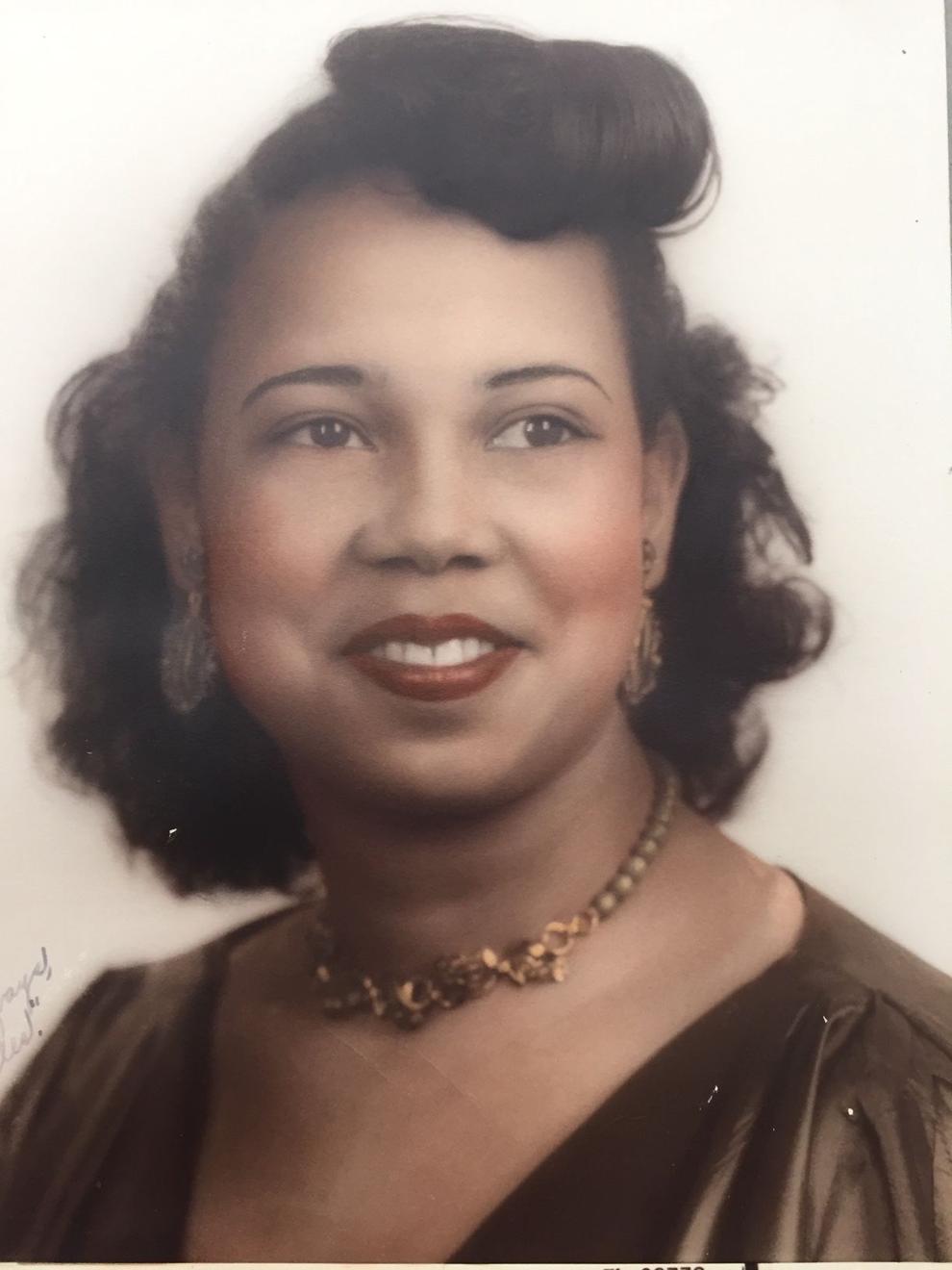 Her dad would be out back, grilling hamburgers and hotdogs and telling stories about his time in the Marine Corps and what it was like to grow up in Manassas, she remembered. And her mom would have two questions for everyone: First, she'd ask if their parents knew where they were. Then, she'd ask what their plans were for life. Did they want to go to college? Go into the military?
"That was their conversation," Braxton said. And after Stonewall Middle became Unity Braxton  Middle, "I've heard from people that she taught and other friends who say, 'I feel like that's my family name going on that school."
During Celestine Braxton's 33-year tenure as a teacher in Prince William County schools, she was deeply invested in the success of her students, her daughter said. She'd spend weekends and evenings tutoring those who were home sick for extended periods, and guided many through the tangled process of applying to college.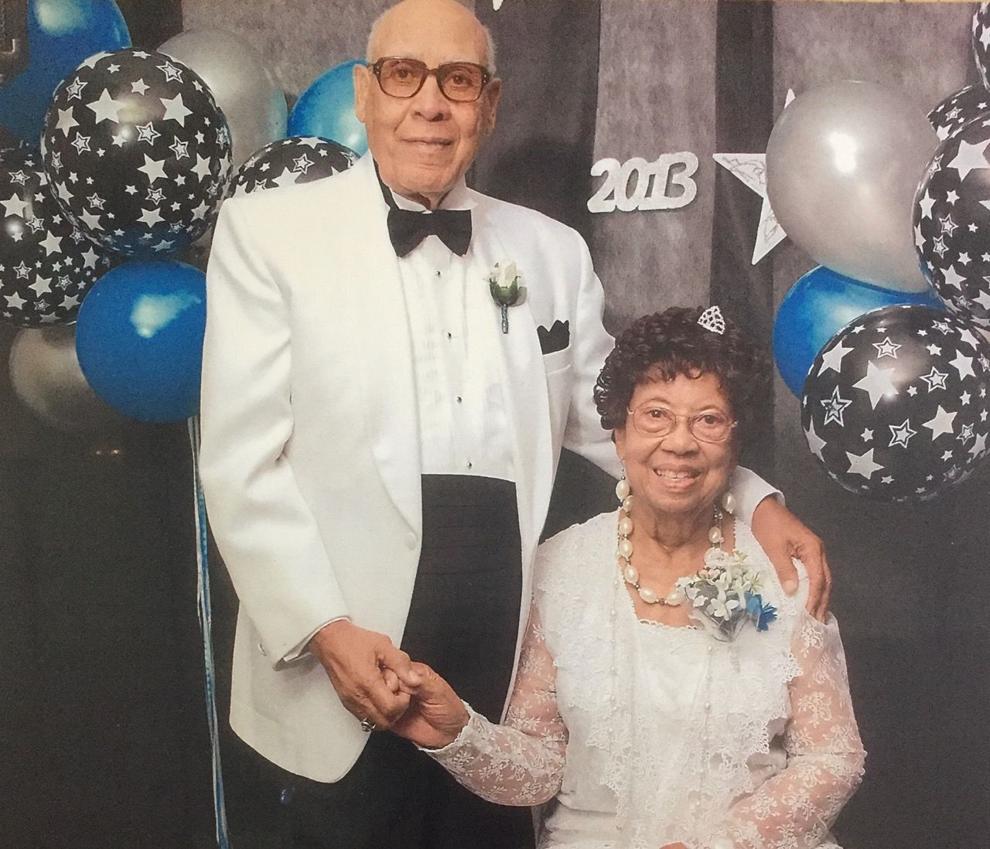 She was also in the second wave of teachers to integrate the county's teaching staff, and fought for Black residents to be served at local beauty salons and restaurants. And when it was time for Monique to start kindergarten, her parents pushed to  integrate the county's schools. Thanks in part to their efforts, Monique was the first Black student accepted for kindergarten by Manassas Presbyterian Church and later integrated Baldwin Elementary in Manassas.
Shortly after graduating from high school, Carroll Braxton furthered integration on a different level: He was among the first class of Black Marines. After receiving his basic training at Camp Montford Point — a segregated facility in Jacksonville, North Carolina — Braxton went on to fight in World War II and serve as a combat instructor in the Korean War. Decades later, he and the other men who trained at Montford Point received the Congressional Gold Medal for their service.
In a documentary created by the Peaceful Warriors Foundation, Braxton spoke about the harassment and degradation he and his fellow Black Marines initially experienced from their fellow servicemembers. They were told they didn't belong in the armed forces, that they weren't Marines and never would be Marines. 
"Sometimes, I had to think about what my name was because I was called everything else but my name," Braxton remembered in the film.
But Braxton and a crew of other Black Marines came to a consensus. The Buffalo soldiers, the Tuskegee Airmen, their ancestors kidnapped from their homes and imprisoned on slave ships: If they could make it, then Braxton and his brothers in arms could, too.
"So we made it," Braxton said in the documentary. "It was a struggle, but we made it."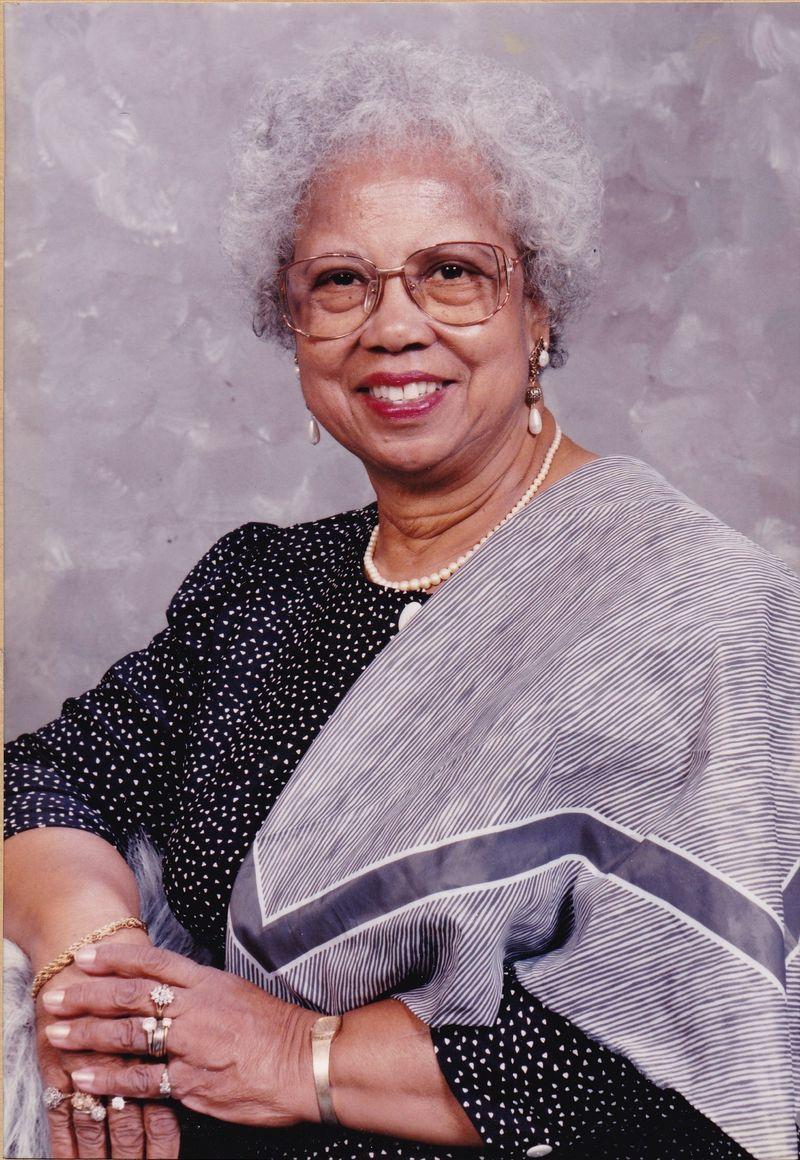 Charlyne Braxton was well aware of Celestine and Carroll Braxton's long list of accomplishments. To her, though, they were still Aunt Celestine and Uncle Buster. After her mom and dad separated early in her childhood, the Braxtons were among the village that helped raise her. They were like second parents to her, she said.
And when Charlyne Braxton entered the sixth grade at Jennie Dean  — a then-segregated school drawing Black students from Prince William, Fauquier and Fairfax counties — her aunt became her teacher. "Can you imagine?" she asked. "But she didn't show any favoritism for me. I was just one of the students." 
Even after Braxton moved onto seventh grade, she continued to watch, awe-inspired, as her aunt made her students believe that they could be anything they wanted to be. At that time — in the 1960s — it was almost unthinkable for students of color to be "anything outside of the box," Charlyne Braxton remembered. But her aunt had the special ability to push students to pursue their goals.
"You could always go with her with a question or uncertainty," Braxton remembered, "and she always had the right answer for you. You know, she just made you feel whole. A whole person. Not a half."
Dr. Lester Jones and his wife observed the influence Carroll and Celestine Braxton had on their community as they became friends through the First Baptist Church in Manassas. An Air Force veteran, Jones said he also watched the role Carroll Braxton played at the local American Legion.
The Braxtons, Jones said, were known throughout Manassas. They had a love of people, he remembered. No matter how you carried yourself or what you looked like, the Braxtons would care for you, he said.
"They could not have picked a better couple, a better family to name the middle school," Jones said.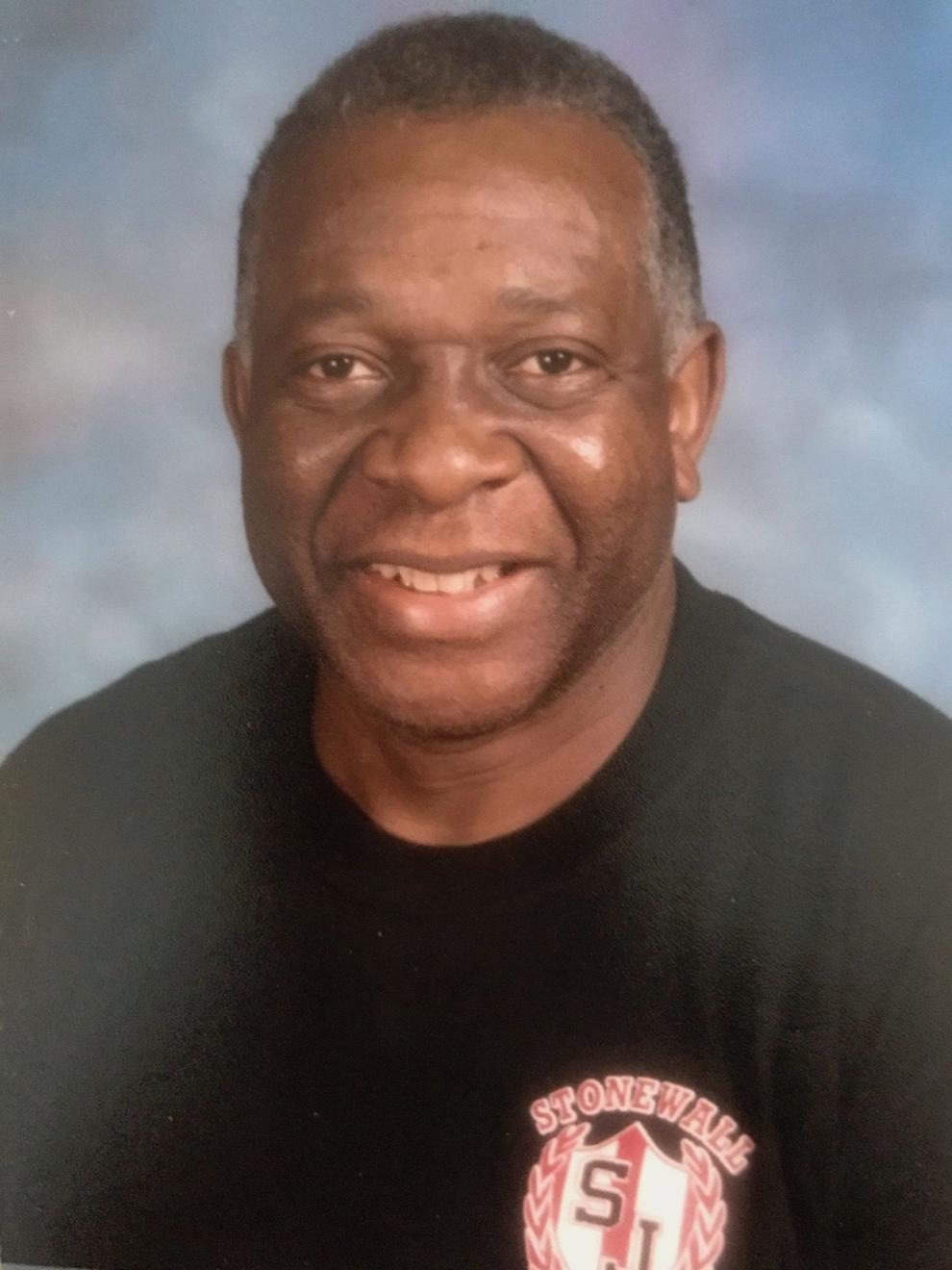 When Ariel Reed-Singh's dad told her and her mom that he'd be starting a job as a security assistant at a local high school, they laughed and made jokes for weeks. They didn't think he'd last in that school 10 minutes, she remembered, laughing. She was in high school at the time, and he barely tolerated her and her friends.
But Arthur Reed loved it. Each morning he'd wake up looking forward to hanging out with the kids at what was then Stonewall Jackson High School. Reed-Singh and her mom didn't really have a grasp on just how involved he had been with students and teachers until they cleaned out his room after he died.
"We found paintings, we found notes from students, we found rap music albums from kids. My dad listened to all of these things and kept them and took care of them," she paused, her voice getting thick with tears. "It really touched me a lot because he was such a great dad and such a great mentor, and I'm so glad everybody else got a chance to get a piece of that."
Reed also forged relationships with faculty members, said Christina Coleman, an English teacher at Unity Reed High School.
The first time Deshea Robinson met Arthur Reed, she was getting in trouble for skipping class. She said she gave him the nastiest attitude when he confronted her, she remembered. But the next day, when she walked into the cafeteria, Reed smiled at her and asked whether she was having a better day.
That just showed the kind of person Reed was, Robinson wrote in an email. Even though he worked in security, he wasn't out to get any student in trouble. He genuinely cared for them.
"[H]e was so forgiving & understanding," she wrote. "Growing up without a dad, Mr. Reed & Mr. Bennett [another security assistant] really filled that void & gave me endless advice throughout my high school years. I know I could go to them for anything & they would help out."
Reed had the same kind of relationship with faculty members, said Christina Coleman, an English teacher at Unity Reed High School. She remembered Reed walking through the halls, coffee cup in hand and a big smile across his face. He used to stop by her office and brag about his kids, and ask about her own family. And when she responded, he'd listen — really listen.
That's one of the things she remembers the most about him, she said. How genuinely he would hear you when you spoke to him.
"He just had this aura of, 'I'm not out to get you,'" she said. "I think once he smiled and the kids saw he had a genuine interest in listening to them, they were just sold. He asked them questions, and he listened to what they had to say. He listened to their stories."
Early on in the school renaming process, Coleman recalls seeing a tweet from one of her students, suggesting the school be named for Reed. 
"Oh, that's touching," she said she remembers thinking. But then she watched the movement to name the school in Reed's honor grow and grow, eventually encompassing students who never knew him. It was just amazing, she said.
Before the school board's June 29 vote to rename the schools, rising seniors Nash McCarthy and Allina Mbuko spoke enthusiastically for  naming their school after Reed. Although he died their freshman year, they remembered how he would stand at the school's entrance, saying hello to everyone who walked in the door and making sure they were all right. He was like the school's godfather, McCarthy said.
And Mbuko remembers how he encouraged her and gave her advice on a bad day. He did the same for her friends, she said, helping some of them stop skipping class. Talking to him was "kind of like therapy," she recalled.
Charles Ronco, a math teacher at Unity Reed, misses the conversations he'd have with the security assistant. He wondered at the man's positivity.
"He was an angel of a man," he recalled. "It was like nothing ever bothered him."
When Reed died in 2018, Ronco and Coleman remembered how deeply his loss impacted the school. Coleman said she could barely get through the statement  teachers were asked to read to students about his death, she was crying so hard.
Now, a garden blooms on the school's grounds in Reed's memory, Coleman said. It's close to where his former parking space is and includes a memorial plaque and a bench where people can sit and enjoy a quiet moment. It's nice, she says. Peaceful.
She can picture how Reed would have reacted, had he known the school would be named after him. A smile would light across his face, and his eyes would grow big with shock, she said.
"I think he would just be amazed," she said. "Usually, you don't think to yourself, 'Well gosh, I'm a hero.' But he was."
Angela Roberts is a summer intern from the University of Maryland's journalism school. Her internship was made possible by the Piedmont Journalism Foundation and the John S. and James L. Knight Foundation. Contact: news@fauquier.com.