More than 150 vehicles were parked in a field off Kettle Run Road on a recent sunny spring weekday, with license plates from Maryland, Washington, D.C., Pennsylvania as well as Virginia. Some visitors carried babes in arms or pushed strollers. There were infants, toddlers, teens, moms, dads, grandmas and grandpas.
They had come not to watch a sports event at nearby Patriot High School, but instead were headed to the sprawling, colorful tulip fields at Burnside Farms' "Festival of Spring."   
Laura Minniear, who lives in Gainesville, said she was there mostly because her 3-year-old son, Jackson, loves flowers and wanted to see the tulips.
As she admired some dazzling yellow blooms, she said, "It's a beautiful day, so why not come out and see the pretty flowers?"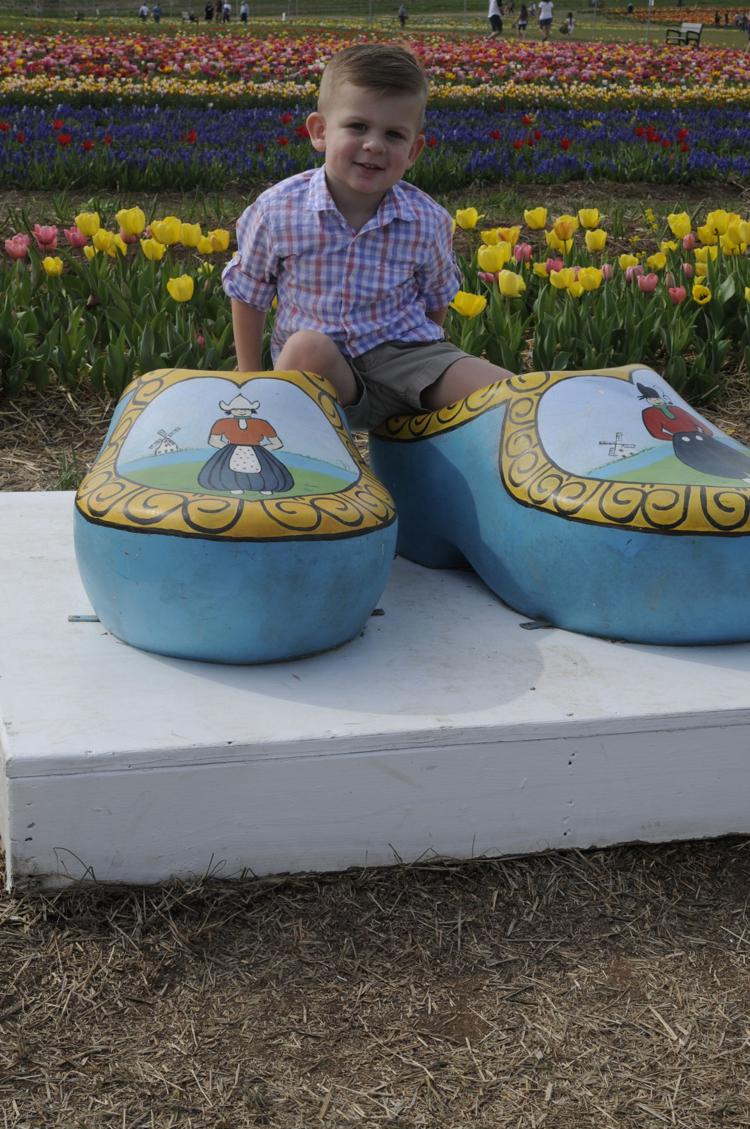 Owner Leslie Dawley was sitting in the driver's seat of a white van near the busting check-out area, answering countless text messages and voice mails and trying to coordinate an employee lunch break at 3 p.m. 
She and her son, Michael Dawley, 41, have invested countless hours and thousands of dollars to stage this event. She's constantly pulled in different directions, including picking up the occasional piece of litter or discarded stems.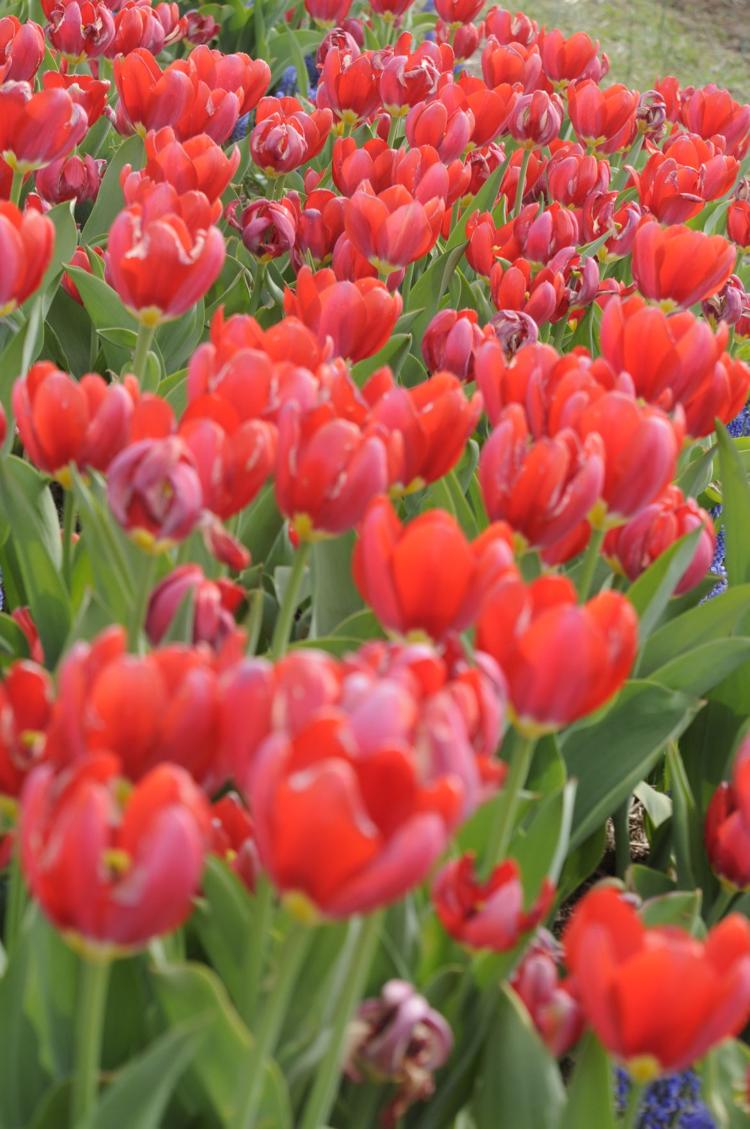 Last fall, they planted 1.2 million tulip bulbs on eight acres of the 277-acre Prince William County farmland they lease. There are more than 400 varieties of bulbs called the Burnside blend, all flown from Holland.  
The tulips originate at the legendary Dutch tulip and flower auctions in and around Amsterdam. Those not sold at auction there are blended into one shipment for Burnside. 
Many involved in the floral business are promoting American and locally-grown flowers instead of the grocery-store bunches flown from all over the globe, resulting in a significant carbon footprint from the fuel it takes to get them to the U.S. 
For Burnside, the footprint is far smaller, even if the bulbs are transported by air.
It's also a very short season of tulip beauty at Burnside. With the fluctuations in temperature and rain, Virginia farmers and agri-tourism growers like the Dawleys are always at the mercy of the weather. 
"This is the best year we've ever had," said Leslie Dawley, 65, who lost half  her spring crop last year following torrential rains and scorching 90-degree spring heat. 
This season, she added, "It's been astounding. I'm astounded. After last year, was a disaster, this is just phenomenal."
The financial reality of making a go of it at Burnside is simple enough, according to Dawley.
"We sell a tiny fraction of the bulbs we plant," she said. "We don't sell enough flowers to pay for the bulbs. We couldn't make it because we can't pay for the bulbs in the ground without it." 
To offset this expense, Burnside charges admission to roam the flower-filled fields, with visitors cutting their own, or digging up the bulbs along with the flower.
Daffodils are two for $1, and tulips are $1 per stem, with the bulb $1 extra. (And well worth it, according to experts, who recommend saving the bulbs in a cool place until fall, and then re-planting them.) 
A short summer sunflower season at Burnside is scheduled to begin in mid-July through early August, followed by second round in September to early October.  
Thirty varieties of "Helianthus" (sunflowers), along with gladiolus and liatris will be available for cutting.  Admission and bloom costs are online. 
Jason Mock drove 30 miles to get to Burnside and was a very satisfied customer. 
"My wife and I have been looking into visiting tulip fields in the Netherlands," he said. "We live in Arlington, so this is a lot closer. It's just a beautiful place."
CORRECTION: This article has been updated to note that the high school closest to Burnside Farms tulip farm location is Patriot High School, not Kettle Run High School.
Reach Len Shapiro at badgerlen@aol.com
[Sidebar]
It's imperative visitors check the website and Facebook pages for hours of operation. Tickets are required and cheaper if pre-purchased on their website.
Pre-purchased tickets are $8 weekdays and $10 weekend, with an extra $2 charge at the gate.
Burnside Farms 
11008 Kettle Run Road
Nokesville, VA 20181
https://www.facebook.com/BurnsideFarms/
703-930-3052