It's taken the entire village of Rectortown to agree on a solution to its broadband problem, one resident at a time.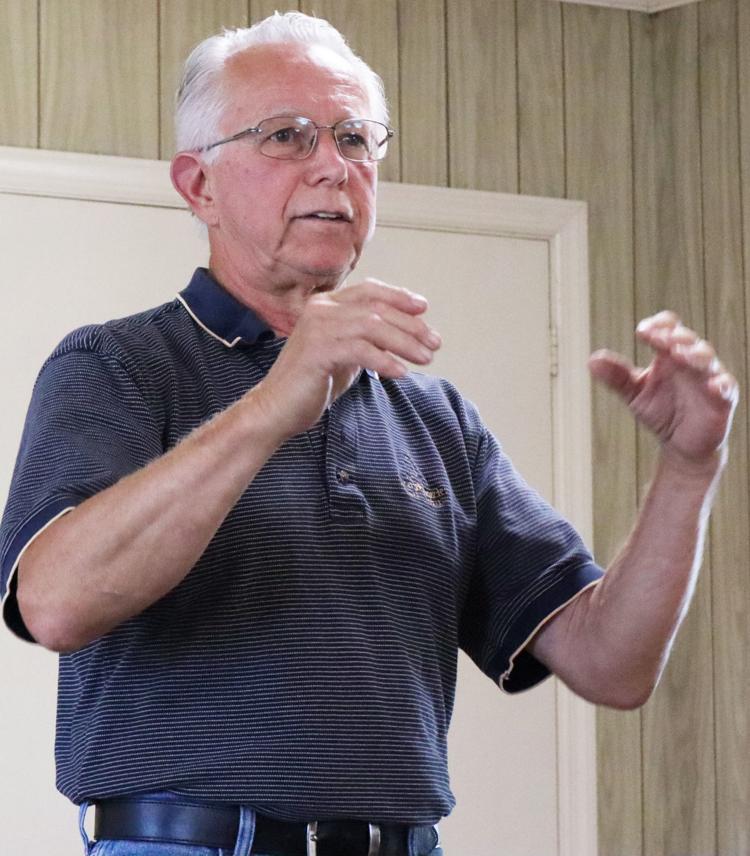 Those who live and work in the historic district in northern Fauquier, halfway between Marshall and Upperville, would love to have fast, dependable internet service for their homes and businesses. But broadband service has been elusive.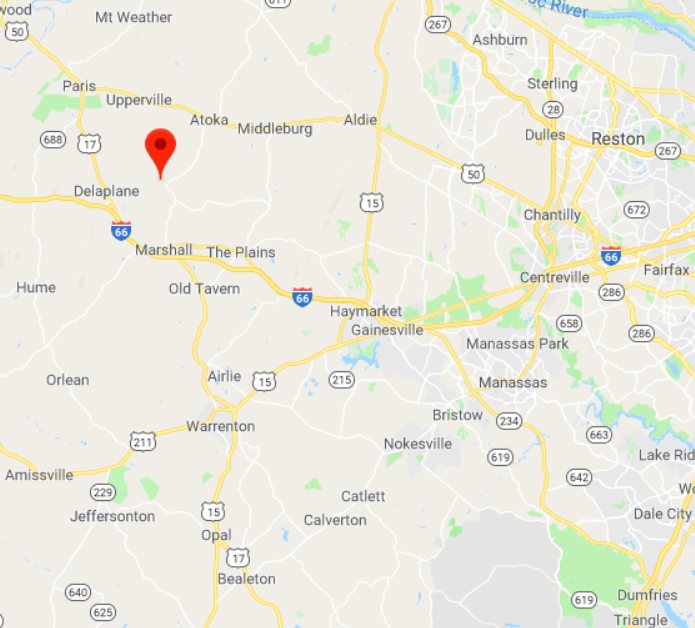 For years, residents have been individually scoping out towers and limping along with personal Direct TV or Verizon hotspots and satellite service, the kind of jury-rigged patchwork that exists throughout Fauquier County.
They think that now they've found a game-changing solution: broadband delivered by new underground fiber straight to their homes at an affordable price.
Almost 50 people crowded into the small community room in June at Rectortown United Methodist Church to hear the pitch of a small broadband provider enlisted by organizers Matt Calligan and Charles Gauthier from the Friends of Rectortown. (Hotspots are one of many imperfect alternatives, as organizer Calligan demonstrated when he had to ask everyone at the meeting to disconnect from their hotspots so he would have enough bandwidth to use a laptop for his presentation. The crowd chuckled and exchanged knowing glances.)
As explained by Charles Schoch, proprietor of High Mountain Farm Broadband in The Plains, the new, high-speed fiber would not cost much more than they are spending now, but would be faster, more reliable and easier to upgrade as new technology comes along.
Schoch's customer base includes his once internet-thirsty neighbors in The Plains, but he markets broadband in other parts of Fauquier and in nearby counties, too.
"We started 13 years ago delivering broadband wirelessly, but discovered that we could not reach 100 percent of the homes with wireless technology due to terrain and thick trees," he said. "Also, the wireless isn't as fast as fiber. While we still provide broadband wirelessly in some places, we are converting them to fiber and at the same time serving homes and businesses we weren't previously able to service with the new fiber."
Schoch used a map on a big screen display to show residents where the main fiber line would travel and pointed out the "spokes" or pedestals from which wire would run to individual homes.
Schoch's original calculations were based on 50 customers in Rectortown, but Calligan said 90 have signed up, which would reduce each share of the cost of installing the main fiber line. He said that it's not necessary for every single person in the area to sign up in order for him to make it work, but when there is a gap because people don't want to join, it can be problematic.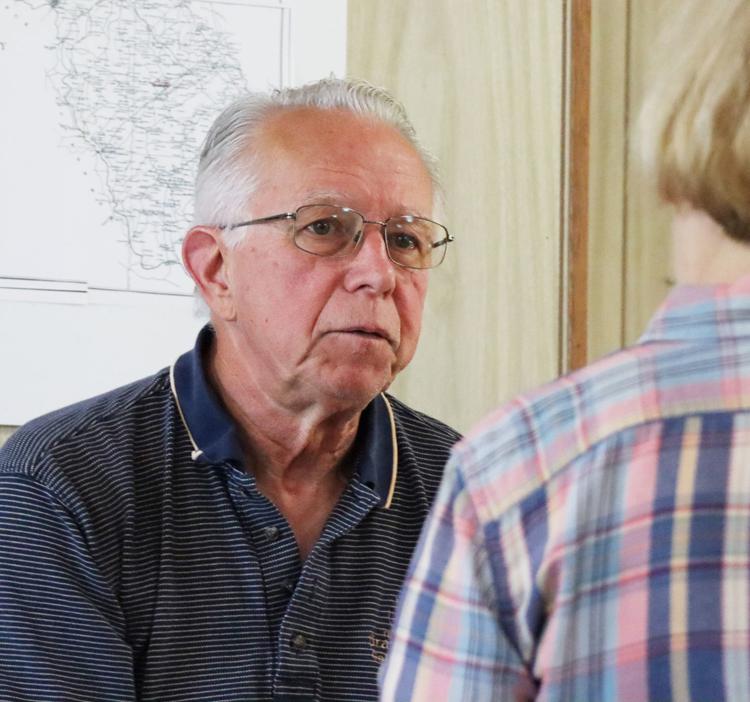 The total installation bill for individual houses would vary depending how far off the path of the mainline they were. The cluster of homes in the center of Rectortown would require less cable to reach, while those on the outskirts would be charged more because of the longer cable, Schoch explained.
"You could choose to share the cost equally," he said. "It's up to you, but in that case, those in the center of town would be subsidizing those who live in the more rural areas." The audience had a laugh at the notion that Rectortown had any "less rural" areas.
Schoch said that the fiber cable is about 70 cents a foot, so homes right on the main line might cost $100 to connect, those with a half-mile driveway could pay $700 or $800.
After the homes are connected, residents could choose to pay High Mountain's monthly rates: how fast the connection is: $79 for 25 Mbps; $99 for 50 Mbps; $149 for 75 Mbps and $199 for 100+ Mbps. Schoch said that the speeds at each tier indicate the minimum speed, not the maximum.
"If you just signed a contract with Direct TV and don't want to activate it right now, you wouldn't have a monthly fee," Schoch said, but "if you choose not to have the fiber laid to your house at all, it would be very costly to have to run later."
Schoch made no promises, but thought the new service could be up and running within nine months. Unexpected problems with terrain can slow things down and the weather is always a factor, he said.
Some attendees expressed hesitation about not knowing precisely what their home would be charged. Schoch said, "We haven't started to walk the route yet to see what specific issues there may be. But the price we give you will be very close" to the ballpark figures he gave as examples.
Allaying one prospective customer's concerns, he also promised not to dig up her shrubs or do other damage to the property.
Roy Perry, one of Schoch's neighbors and customers in The Plains, attended the meeting and vouched for the quality of the broadband service High Mountain installed last year.
"We had a much smaller cluster of homes -- about 22 -- so it was more expensive for us," he said. He said the service has changed his life. "I still have to pinch myself and ask, 'Is this real?'"