Prince William's jail population continues to fall as the county's commonwealth's attorney's office and courts work to facilitate the release of non-violent offenders, a precaution being taken to reduce the odds of a COVID-19 outbreak in the facility. 
Commonwealth's Attorney Amy Ashworth announced on March 20 her office would seek the release of some non-violent offenders to comply with state guidance to slow the spread of the coronavirus.
Since then, the jail's inmate population fell from 752 inmates on Friday, March 20, to 661 inmates on Wednesday, April 1, a reduction of 90 inmates, according to jail officials. 
The development marks the first time the jail's population has fallen below its 667-inmant capacity in more than a decade, according to Prince William County records.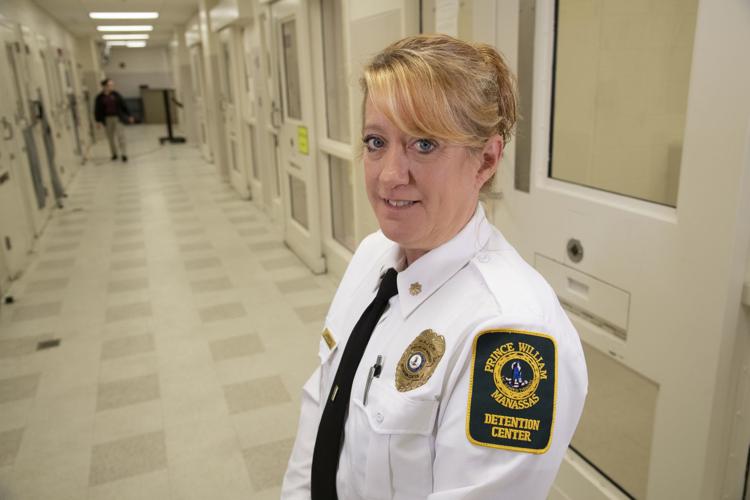 As of Friday, April 3, however, no inmates at the Prince William-Manassas Adult Detention Center have been tested for COVID-19, according to Maj. Amanda Lambert, the jail's director of support services.
The jail is taking preventative measures to mitigate the risk of COVID-19 spread in the Adult Detention Center. Steps include implementing new procedures to isolate and triage at-risk or symptomatic inmates; maintaining social distancing between staff and the general public; and screening all incoming inmates for symptoms of the illness, according to the jail website.
Commonwealth's Attorney Amy Ashworth has not responded to request for comment since her office's Friday, March 20, announcement. 
The Virginia Department of Corrections reported Saturday, April 4, that 12 inmates tested positive for COVID-19 at women's correctional facilities in Chesterfield and Goochland counties. Another inmate at an undisclosed hospital has also tested positive for the virus. 
The Virginia Department of Corrections reported that an additional five staff members have tested positive for the virus. 
The Fairfax County Sheriff's Office announced Monday, March 30, that an inmate in his 20s at Fairfax County Detention Center tested positive for COVID-19. He is being held in isolation at the jail. 
"While we are doing everything we can to prevent the spread of illness, it is possible that additional cases will occur since individuals already could have been exposed," said a statement on the Fairfax County Sheriff's Office website. 
Like Ashworth in Prince William, Fairfax Commonwealth's Attorney Steve Descano has said his office is working with the courts to review and recommend the early release of non-violent inmates nearing the end of their sentences when appropriate. 
"In the pursuit of justice, we always take the health and well-being of our community into account when making prosecutorial decisions — that includes the well-being of incarcerated individuals," Descano said.
So far, there have been 2,878 confirmed cases of COVID-19 in Virginia and 54 deaths as of Monday, April 6, according to the Virginia Department of Health.
In Prince William County, there have 193 reported cases of COVID-19 and three deaths. 
Prince William County currently ranks fourth of 133 Virginia localities in the number of confirmed cases as of Monday, April 6. The only localities with more cases are Fairfax, Henrico and Arlington counties. 
But in terms of the number of confirmed COVID-19 cases per 100,000 people, Prince William County ranks 24th of 133 Virginia localities.
According to the Virginia Public Access Project, the county had 41 cases per 100,000 residents as of Monday, April 6.
Reach Daniel Berti at dberti@fauquier.com