Even Prince William County's public playgrounds are now closed due to the coronavirus. But residents in need of some fresh air can still take a long walk on the Neabsco Creek Boardwalk in Woodbridge.
Just remember to stay 6 feet away from fellow walkers, says Brent Heavner, spokesman for Prince William County Parks, Recreation and Tourism.
"Social distancing," the strategy state health officials are emphasizing to keep COVID-19 from spreading, is the reason behind the playgrounds' closure, Heavner said Wednesday.
"The principle driver is maintaining an adherence to the policy of social distancing and that would include maintaining at least 6 feet between each individual," Heavner said. "And that can be difficult to do on a play structure."
County officials had initially hoped to keep the playgrounds open amid several coronavirus-related closings announced late last week. 
But out of an abundance of caution, Heavner said, it was decided that a strict adherence to state and federal guidance to ban gatherings of 10 or more people would require keeping children off the climbing walls, slides and swings.
Over the next day or so, all 50 of the county's playgrounds will be wrapped to some degree in yellow caution tape to make clear they are off-limits. 
The county will also deploy its park rangers to remind parents and kids that the playgrounds are closed, Heavner said.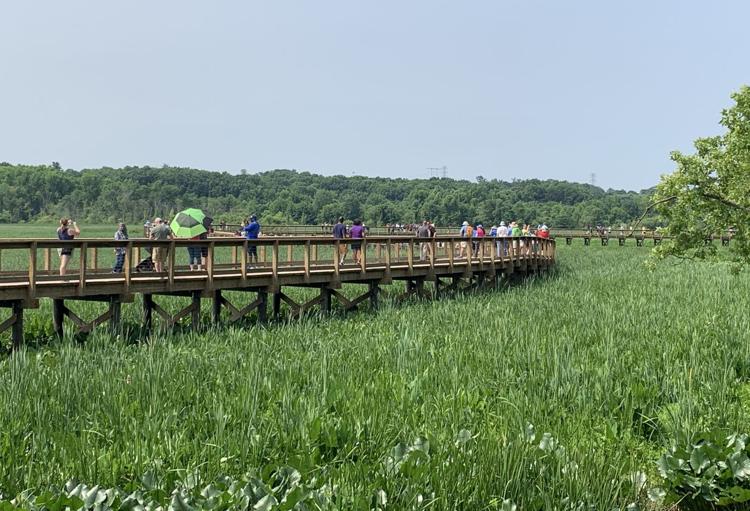 The parks themselves, including walking trails and playing fields, will remain open. The same goes for the county's new three-quarter-mile wooden boardwalk that extends from Neabsco Regional Park to the Julie Metz Wetland Preserve in Woodbridge.
But the county is in the process of posting signs even in those places to remind users of the need to spread out, Heavner said. 
"The parks are not being closed as a whole at this time," Heavner said. "But we have begun the process of placing signage at all of our parks about maintaining social distancing. … That process has already started."
Reach Jill Palermo at jpalermo@fauquier.com